WASHINGTON, DC – AAHomecare is working with the Northeast Medical Equipment Providers Association (NEMEP) to support new legislation requiring Medicaid MCOs in New York to reimburse DME providers at no less than 100% of the state's published Medicaid DME and CRT fee schedule. A.5368 was introduced by Assembly member John McDonald III and co-sponsored by Assembly Member Richard Gottfried on Feb. 16, 2021.  A Senate companion bill, S.5118 followed on Feb. 24, introduced by Sen. Gustavo Rivera.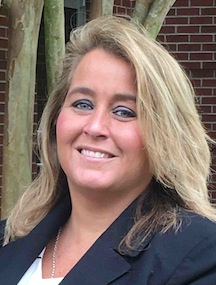 This legislation is critically needed to ensure that New York Medicaid beneficiaries who rely on home medical equipment will maintain strong access to quality products and related services. If you are a New York-based supplier, you can quickly send a message to your representatives in the New York legislature via AAHomecare's Action Center.  A pre-written message will come up once you've entered your ZIP code; you are encouraged to add information about your company's work supporting New York Medicaid recipients and how rate stability will help you in that mission.  Please share that link with your colleagues and peers in New York to build more support for the legislation.
You can find additional perspective on the issue in this document developed by NEMEP.  Contact Laura Williard (pictured), lauraw@aahomecare.org, or David Chandler, davidc@aahomecare.org, for more information on AAHomecare's work to support Medicaid rate stability nationwide.
DMEPOS Appeals Represents Roughly 42% of Total ALJ Appeals
WASHINGTON, DC – The Office of Medicare Hearing and Appeals (OMHA) shared with AAHomecare that there were 201,292 appeals in the ALJ backlog as of the end of CY 2020. Of that, roughly 85,000 are DMEPOS appeals. This is a significant drop from the previous year's number, which had almost 173,000 DMEPOS appeals out of 318,000 total appeals. In addition, the DMEPOS appeals proportion has also decreased. For 2020, DMEPOS appeals represented approximately 42% of total appeals, but in prior years, DMEPOS appeals represented as much as 55% of total appeals. These numbers are consistent with what OMHA shared with AAHomecare on their progress of reducing at ALJ backlog during our most recent meeting.    AAHomecare's fact sheet here.
Medi-Cal Moves to Increase Respiratory Reimbursement Rates to 100%
WASHINGTON, DC – After continuous conversations, education, and urging from the California Association of Medical Product Suppliers (CAMPS) and HME stakeholders, the Department of Healthcare Services (DHCS) in California is taking immediate steps to increase the fee-for-service reimbursement rates for DME respiratory equipment and supplies. The Agency filed a waiver request on February 2, 2021 with CMS to increase the rates from 80% to 100% of Medicare rural rates effective upon CMS waiver approval. The new reimbursement rate would be effective through the PHE and retroactive to the start of the pandemic, March 2020.
DHCS will also eliminate the additional 10% cut on respiratory equipment and supplies. This is welcome news to California providers who have serviced patients at this greatly reduced rate through the pandemic. "We are very pleased with our dialogue with DHCS/Medi-Cal over the need to increase reimbursement rates for respiratory equipment and supplies," notes Bob Achermann (pictured), executive director of CAMPS. "The pandemic only highlighted the urgency to make these changes. Our work is not done, and we will advocate to continue these rates after the conclusion of the PHE."
"It took a long time and many California DME providers working together with DHCS to establish a rapport and mutual respect for what DME providers do and provide for our clients which was highlighted with the impact of the covid pandemic," explained Terry Racciato, president of Special Care and president of the CAMPS Board of Directors. "I think that DME providers have gained respect and a seat at the health care continuum table for decision making due to our contribution to the safety of our communities.  We look forward to and appreciate an ongoing dialogue with DHCS and a continuing rapport. CAMPS is very appreciative of AAHomecare and VGM for all their help and support throughout this process. They were instrumental in making this a success."