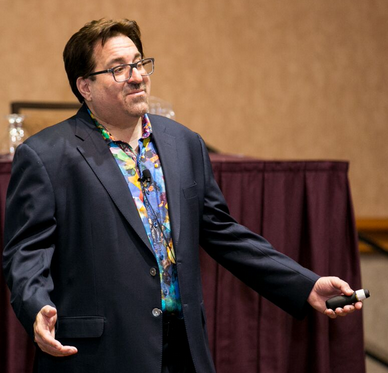 LAS VEGAS – Owners, sales managers and sales executives are facing the toughest times in our industry's history. The effectiveness of your sales team has never been more important yet a majority of HME companies have sales people driving around using tired old sales strategies that aren't working and are not getting results.
When faced with challenges, unstoppable individuals and companies defy odds, set new standards and consistently create outcomes that others say are impossible.
These mavericks and super pros have the courage and confidence to stand up and take responsibility and produce sales and growth when others are scared, confused and throwing in the towel. I love a tough business climate. I love big challenges, and so do graduates of the 7 Step Sales Training. And hopefully you will join me and these top sales people at the Mike Sperduti HME Sales Mastery workshop.
This is a fantastic opportunity to raise the level of your sales ability and separate yourself from the pack. Think about what it would be like and imagine how many more sales and new patients you will serve when you know:
How to engineer a meaningful conversation and sales process to turn a medical facility into a referring account in 4 -6 weeks
How to be prepared and know exactly what to say and do in every situation to win the account
What specific activity and number of sales calls you need to make in order to feel 100% confident you will  achieve your sales plan and income goals
New & exciting nontraditional and advanced selling techniques/ Language patterns using the latest research and technology in Neuro Linguistics, Neuro Science, transformational grammar and persuasive language patterns that give you an unfair advantage over your competition.
Some of my favorite attendee comments…
"I have taken several sales training classes, but Mike Sperduti's program is by far the best one I have taken yet. Having a training class geared specifically to our industry, taught by a pro makes it a win win.  His concepts are non-traditional, but real and they work. By not wasting your time and prospects time, it is to the point and allows you to gain many more referrals in a shorter amount of time.  I believe in my company, myself and now I know I can help others.  It no longer feels like a sales job.  It feels natural and the best part is your referral sources understand your value." – Mareesa Robledo
"Mike is a passionate presenter and excels at engaging his audience and students in teaching selling techniques and principles that actually work. His attention to detail and willingness to hold you accountable throughout the consulting process leads to results that will exceed your expectations. The Emerge Sales training program is a great fit for anyone looking to reach the next level in their sales career." – Jonathan Walters
We already have more than 100 executives like you enrolled in the workshop. Register (as a complimentary add-on) now at medtrade.com. I am excited to see you and your team in Las Vegas.
Mike Sperduti is the founder of Emerge Sales.