ATLANTA – Judges for the biannual Innovative HME Retail Product Awards, sponsored by HomeCare Magazine, have named the top eight products particularly well suited for retailing/caretailing.
The awards are all about promoting and recognizing products that contribute to providers' bottom lines though cash sales. Like last year, the top eight now advance to an onsite judging round. "We had a lot of excellent entrants this year," says Kevin Gaffney, group show director, Medtrade. "It was a tough decision, and all the entrants were so good that they also deserve a lot of attention."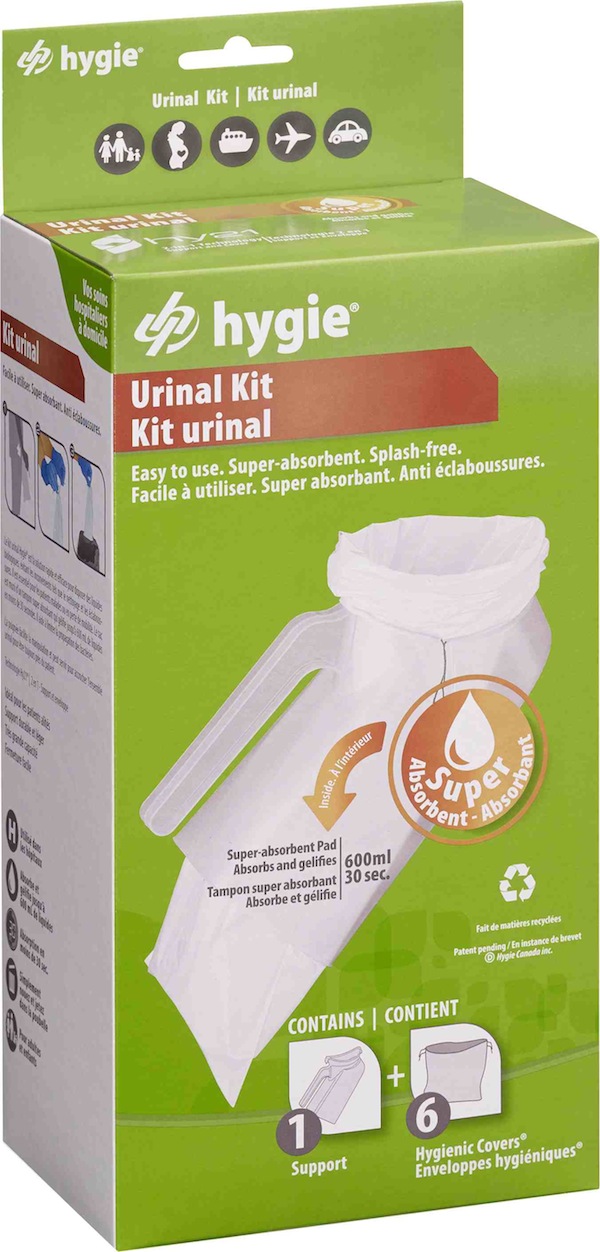 Items such as the Hy21® Urinal Kit and Hygienic Wet Wash Gloves from Hygie Canada (Booth #2049), Quebec, Canada, did not squeeze into the top eight, but a growing segment of the population will be needing these items, and caretailers should seriously consider carrying these products.
"The Hy21 Urinal Kit is designed for the elderly, mobility-impaired, veterans, travel and leisure," explains Emanuel Couture-Armand, Export director, Hygie Canada. "The Hy21 Urinal Kit is designed specifically to allow a comfortable use while eliminating cleaning, splashing and spills. For people, whose immune system is often weaken, avoiding risks of cross-contamination is an important benefit. The other major feature of the Hy21® Urinal Kit is its unique design. While easy for men to manipulate, it was created to accommodate the female anatomy with a wide opening to avoid spills or leaks."
The Fitterfirst Soft Board Beginner from Fitter International Inc (Fitterfirst), Calgary, Alberta, Canada, was another product that just missed finalist status. The Soft Board Beginner is designed for low-level balance training, best suited to aging baby-boomers or seniors who are having balance issues that affect their daily living, or young children.
"The product is perfect for rehabilitation from injuries such as hip replacements, strokes, head injuries and neuromuscular conditions," adds Louis Stack, president and founder, Fitter International (Booth #1262 at Medtrade). "The Soft Board Beginner is also highly popular with office workers with standing desks, as it provides slight movement and cushioning of the feet, ankles, knees and hips. The line also includes a Soft Board Rocker and a Soft Board Advanced suited for rehab training or athletic training."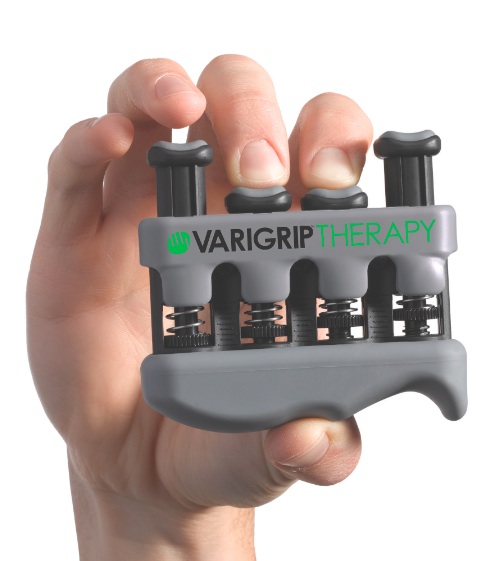 Yet another product just outside of the eight finalists is aimed at customized conditioning to strengthen patients and improve their health. Pat Zerbo, vice president of New Business Development for Dynatomy, says that new products such as VariGrip Therapy have the patented aability to adjust tension in each individual finger, while Dynatomy Gait Belts use premium webbing and hardware, with attractive designs inspired by guitar straps.
"Only VariGrip Therapy allows customized conditioning, and more important, allows the patient to progress steadily between resistance levels," says Zerbo. "Patients can increase incrementally based on their needs, minimizing overcompensation and strain. VariGrip Therapy is packaged in an attractive, informative, yet space saving package, designed to allow consumers to test the product. Not only is the packaging more informative and attractive, but also will greatly increase impulse purchases and cash sales."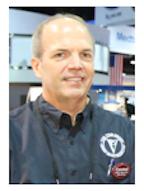 The top eight products will be presented in a retail awards conference session hosted by Jim Greatorex, (pictured) who works in Business Development for the VGM Group. The session takes place Tuesday, Nov 1, at 9:00 am. After manufacturers present their products, voting will take place to determine the top three winners.
A panel of judges, along with audience members, takes all of the entries and scores them based on:
1) Market opportunity/market size and product demand;
2) Innovation;
3) Price point;
4) Quality/design of retail packaging;
5) Merchandising tools;
6) Marketing campaign, helping the retailer reach the end users;
7) Competitive advantages over similar product/product quality;
8) Industry compatible: is it a match for HME retail; and
9) Training tools programs for in store sales staff.
The eight finalists (in alphabetical order) are:
1) Freedom CPAP Battery from Battery Power Solutions (Booth #1600 at Medtrade)
2) Handy Cane from Handy Cane by Most Corporation (Booth #2166 at Medtrade)
3) KT Flex Reinforced Adhesive Strips by KT Tape (Booth #2153 at Medtrade)
4) Motivo Tour (Walker) by Motivo (Booth #1952 at Medtrade)
5) Go-Chair from Pride Mobility (Booth #1911 at Medtrade)
6) PrimeMedic from PostureMedic (Booth #1671 at Medtrade)
7) SoClean from SoClean Inc (Booth #2057 at Medtrade)
8) MyPainAway Fibro Cream from Topical Biomedics (Booth #1767 at Medtrade)