ATLANTA – Successful healthcare retailers care about their patients, and that kind of caring demands a new term—one that combines care and retail. The Ideas in Caretail: Point-of-Purchase & Small Spaces area (in cooperation with VGM and KC Fixtures) will showcase point-of-purchase (POP) displays that are either vendor supplied or racks that you can fill with your choice of products to create a custom POP display.
These options are also great for businesses that lack retail space but can benefit by adding a product line or creating a display with complementary products. Learn what options are available for your retail environment by visiting Ideas in Caretail on the expo floor.
• Click Here to see the retail-themed educational sessions at Medtrade, and learn more about the art and science of caretailing. Go to medtrade.com to learn more about the show.
• Click Here to register for Medtrade.
Companies participating in the Ideas in Caretail: Point-of-Purchase & Small Spaces area are:
• Core Products International Inc
Rob Cooper, marketing and sales manager, says HME providers are largely viewed by consumers as experts on healthcare products for specific conditions. "Consumers want to know that the healthcare products they purchase are appropriate for their specific needs and that they come from a trusted source who can provide information and service after the sale," he says. "This is where the HME Provider retailer can beat the chain drug and big box stores. The retail product offering within any provider store speaks to the variety of needs that store can serve. Consumers enjoy one-stop shopping (brick and mortar and online) where they can purchase a wide variety of products in one place. By meeting the needs of consumers on a wider variety of retail healthcare products, providers have a good chance of increasing revenues and creating repeat customers."
• Doctor in the House
Dr. Scott Fried, founder, is an orthopedic surgeon who has been developing, manufacturing, and clinically testing orthopedic devices to bring effective easily-used splints, shoulder immobilizers and supports to patients for
more than a decade. "Custom needs of patients can be met through the retail route," explains Fried. "This market is unique in that when products offer new and easily obtained ways of attaining relief, the consumer drives the market and the volume of purchasing. They essentially come to you for better, easier, safer and more effective care."
• Drive Medical
The biannual Innovative HME Retail Product Awards (sponsored by HomeCare Magazine) are one of several opportunities to grow providers' caretailing component. All entrants have been pre-reviewed by judges, and the top eight have advanced to an onsite judging round. The top eight products will be presented in a conference session, The Best New Retail/Cash Opportunities on Tuesday, Oct 27 at 9:00 am, in Auditorium C102. After officials from all eight finalists make their presentations, session attendees will vote to determine the top three winners. The Drive Hurry Cane (walking cane) at Booth #911 is one of eight finalists in this competition.
• ING Source, makers of OrthoSleeve
David Higgins, president & CEO, ING Source, believes that as the health and wellness product industry continues to grow in size and scope, so too does competition for consumers' business. "It's important for HME providers to distinguish their business as the 'destination for all things health & wellness' for their customers through in-store merchandising of unique, high-quality products and subject matter expertise," he says. "The HME provider has the opportunity to become a reliable, informed resource for consumers focused on getting better, staying better, and maintaining a healthy, active lifestyle."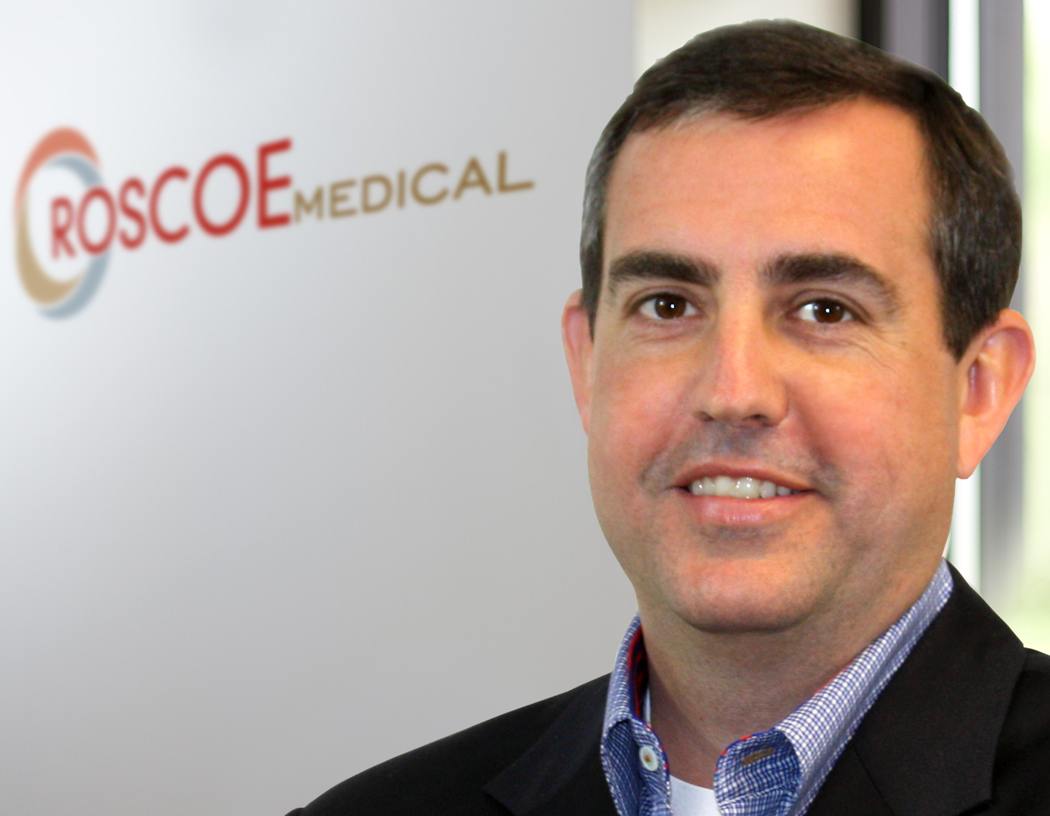 • Roscoe Medical
Ryan Moore, vice president of Sales, agrees that retailing/caretailing can offer a healthy alternative revenue source for HME Providers in today's challenging reimbursement environment. "HME Providers are already assisting patients with their wellness needs, and having a range of retail products available to offer only enhances the overall patient experience, maximizes convenience and helps to build loyalty," he says. "Roscoe Medical recently launched Viverity™, a new cash retail product line that is sold only to HME Providers, and is not available elsewhere at big box retailers or online with e-commerce retailers, like Amazon. We even implemented a strict MAP policy enforced by a 3rd party on the entire Viverity™ product line to ensure healthy margins for the HME Provider and level the playing field. Furthermore, Roscoe Medical has taken the guess work out for the HME Provider and put together a variety of cost-effective prepackaged plan-o-grams to help them quickly merchandise and perk up any retail space."