FODAC Partners to Help Indian Relief Efforts
Friends of Disabled Adults and Children (FODAC) has partnered in a multi-organization effort to provide India with COVID relief. Last week, 16 pallets of durable medical equipment (DME) were picked up from FODAC's warehouse to be shipped via air. The UPS Foundation is supporting this effort by providing the shipping.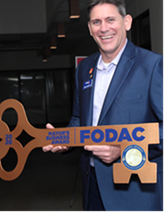 Equipment included ventilators, anesthesia machines, oxygen and respiratory supplies, and other life-saving equipment. "Our normal disaster relief is focused on the U.S. and U.S. territories, but because of the volume of DME that we accept, we are able to provide excess items that cannot be distributed locally," said Chris Brand, CEO of FODAC. "FODAC is glad to share our resources, warehouse space, and national vendor relationships to support this crisis. We are honored to help during this unprecedented time of human loss through our National Voluntary Organizations Active in Disaster (National VOAD) partners with Rotary relationships in India."
Registration Opens for Heartland 2021
WATERLOO, IA – Registration for VGM's 20th anniversary Heartland Conference is now open. The educational event will be held in person September 13-15 in Waterloo, Iowa.
Those interested in attending can register for full or partial conference attendance. Special Early Bird pricing is available to those who register prior to July 15. Passes are all-inclusive and provide access to every educational opportunity Heartland has to offer, including pre-conference sessions and on-demand Heartland At Home virtual courses. This year's passes also cover meals, entertainment, and access to products and business solutions.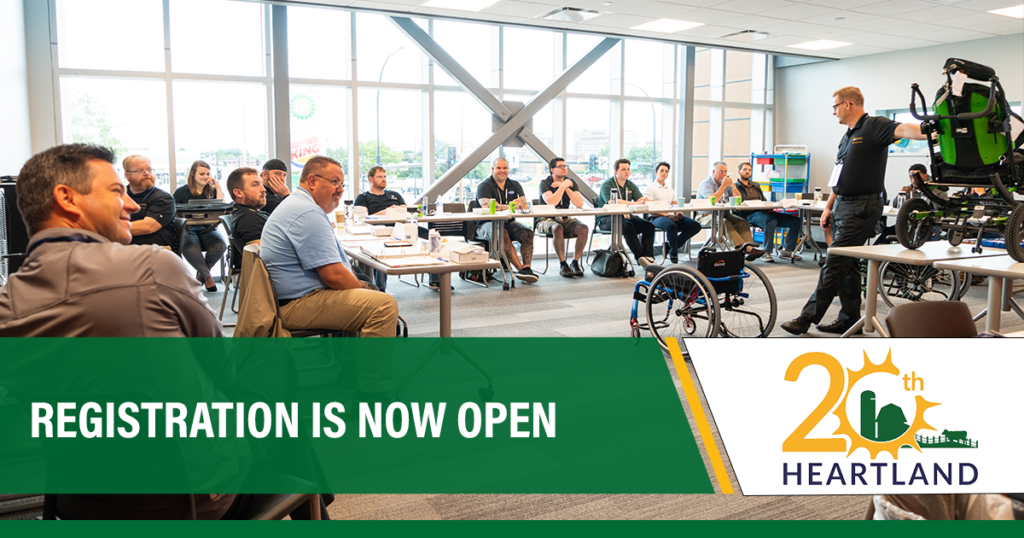 "We're so excited to announce that Heartland 2021 will be live and in person again," said Clint Geffert, president of VGM & Associates. "Heartland has always been about bringing people together to be part of something bigger—a community. With our outstanding lineup of speakers, education, and social events, Heartland's 20th year is going to be one of the best experiences yet."
The VGM Heartland Conference brings together industry experts from across the country to discuss topics related to the home medical equipment (HME) industry, such as respiratory, accessibility, regulatory and audits, rehab, operations, sales and marketing, billing and reimbursement, retail, and more. In-person and virtual sessions combined offer nearly 70 options for registrants to earn contact hours. In-person attendees alone can earn an estimated 14 contact hours/CEUs. They can also attend panel discussions, register for home modification installer training and wheelchair repair tech training sessions, engage with vendors, and attend community dinners and other networking events.
To learn more and register for Heartland 2021, visit vgmheartland.com.
AZ Mediquip To Expand With Goodyear Location
PHOENIX – AZ MediQuip of Arizona, has opened a new location in Goodyear, AZ. Located at 1550 N Dysart Rd, this new location will be the company's fifth retail location. "We are excited to be expanding our services in the Valley," said Mark Belanger, COO of AZ MediQuip. "This location will offer a 5,500-square-foot showroom featuring the largest on-site selection of home medical equipment and supplies in Arizona. Our trained, best in class team is ready to help serve the community."
AZ MediQuip now has five locations in the Phoenix area. AZ MediQuip has served the Phoenix area for more than 20 years. The five retail locations are in Goodyear, Mesa, Peoria, Chandler, and Scottsdale. AZ MediQuip also offers repair services, equipment delivery, in-home installation and setup.