SOMERSET, PA – Medtrade exhibitor Drive Medical recently completed its largest acquisition to date, acquiring DeVilbiss Healthcare, effective last week. The acquisition provides Drive, one of the fastest growing manufacturers of DME, with one of the most valued brands in the respiratory and sleep categories in the healthcare industry.
DeVilbiss is a global manufacturer of respiratory and sleep products distributed in over 80 countries throughout the world. The principal corporate headquarters and manufacturing facilities of DeVilbiss are located in Somerset, PA, with distribution centers located throughout North America, as well as in France, Germany, the Netherlands, United Kingdom, Australia and China. The Company has a legacy of innovation that Drive will look to build upon.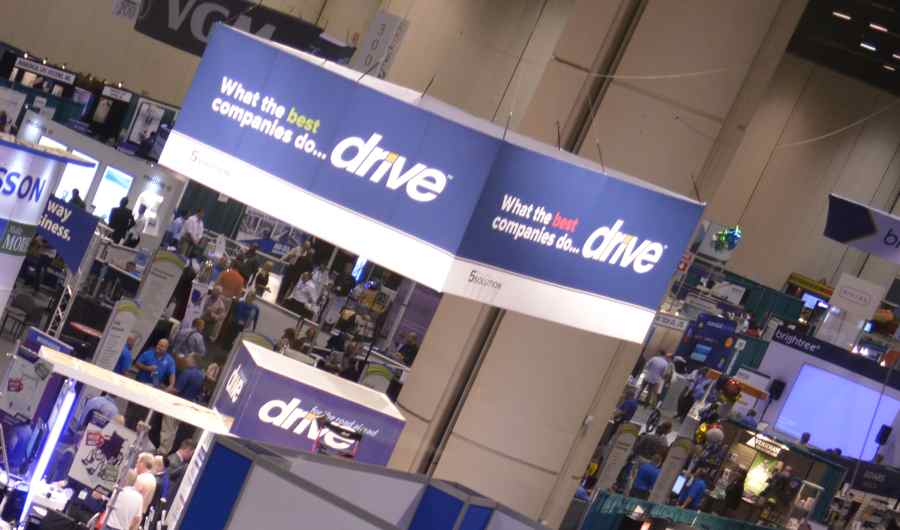 In the short term, Drive and DeVilbiss will operate independently as they work to seamlessly integrate the two companies in the Americas. Upon completion of the integration, the new company will be known as Drive DeVilbiss Healthcare, Inc. In the rest of the world, Drive and DeVilbiss will continue to operate as independent entities.
Harvey P. Diamond, CEO of Drive said, "DeVilbiss has a long history of innovation in respiratory, going back to the 1880s. While their products still enjoy considerable market share, we think there is potential to do much more with the DeVilbiss brand and product line, especially since the sleep market is the fastest-growing segment in the industry. We believe Drive has the experience, resources, and passion to restore DeVilbiss as a leader in the respiratory and sleep markets and put the DeVilbiss name back on top, where it belongs."
"The acquisition of DeVilbiss will provide Drive with a solid platform in the respiratory and sleep spaces, while increasing our manufacturing capabilities and expanding our growing presence in Europe," said Richard Kolodny, president of Drive. "We will continue to grow the DeVilbiss product lines along with Drive's extensive portfolio of medical equipment. With our Chad brand of oxygen conserving devices and other respiratory products, Drive DeVilbiss will become the go-to source for all of our customers' medical equipment needs."
Richard Kocinski, CEO of Drive's Chad manufacturing operations and a former CEO of DeVilbiss Healthcare, has been named managing director of DeVilbiss. Oliver Niemann, head of DeVilbiss International, will continue in his current capacity directing the international operations of DeVilbiss.
"Since 1888, when Dr. Allen DeVilbiss invented the atomizer, the DeVilbiss mission has been to improve the lives of people with respiratory inefficiencies," said Niemann. "By aligning with Drive, with their impressive track record as a homecare industry player, we will benefit from a focus on new product development and operational excellence."
Terms of the transaction were not disclosed.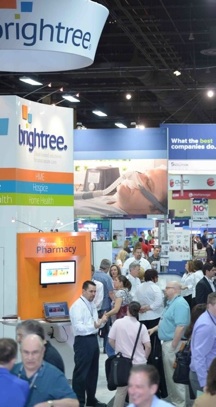 Brightree Appoints Two New Executives
ATLANTA – Medtrade exhibitor Brightree®, a provider of cloud-based software to improve clinical and business performance in the post-acute care industry, has appointed two new executives: Lori Jones and Shaw Rietkerk. Jones and Rietkerk each have more than 20 years of experience within healthcare information technology and will support the company's rapid growth and strategic operations.
Named as executive vice president of Sales, Account Management, Partner Programs and general manager of Brightree's Home Health, Hospice and Private Duty business unit, Lori Jones has more than two decades of customer-facing and operating roles with Fortune 100 companies and early-stage technology ventures.
Shaw Rietkerk was named executive vice president and general manager of Brightree's Revenue Cycle Management (RCM) business unit, a team of billing and collection specialists who help Brightree customers manage their complex processes. With over two decades of healthcare service leadership experience, Shaw has an extensive background in operations, account management, process integration and technology support services.
"We are pleased to announce the addition of Lori and Shaw to our team. The timing to introduce these strong, customer-facing leaders into our company is ideal," said Dave Cormack, Brightree's president and CEO. "Both Lori and Shaw bring an extensive amount of healthcare and operational expertise to their respective roles and will help us continue to grow our business as a leading provider within the healthcare industry."
Welcome New Medtrade Exhibitors, and Those Returning After an Absence
Advanced Brain Monitoring, Inc.
Advanced Orthopaedics
AllCall Connect LLC
Ardo Medical
BaX-u Posture Support
BFlow Solutions
Breathe Technologies
Buddy Products, Inc
Card Connect
CareZips
Choice One Medical
Curbell Medical
Dinerwear LLC
Gallop Corp./Primo Products
GL DIABETES L.L.C
Healthcents
ING Source, Inc.
Inspira Financial Company
Julie France Body Shapers
Medela Breastfeeding
Melio Leg Bag
Navicure
Pants Up Easy
PlayMaker CRM
PRS Medical Technologies
Simple Sheets
Stars N Stripes Scooters
STYLEDWEL
TiMotion Technology Co. Ltd
WheelChair Solutions LLC
Zhongshan Aolike Medical Equipment Technology Co., Ltd