LAS VEGAS – Jim Greatorex, vice president, VGM Live at Home, Waterloo, Iowa, is back again at Medtrade Spring, where he will devote one educational session, and a Power Lunch segment, to the burgeoning topic of home modification.
"Providers who want to get involved in home modification need to focus to the point where they can do the whole job," says Greatorex. "A lot of HME providers tend to be able to install one or two different pieces of equipment, and then if someone needs a door widened, they must get help."
Getting help can work if great referral/working relationships can be found with reliable contractors. Whether providers do some or all, Greatorex contends that opportunity is growing. "We'll be sharing some data during my educational session at Medtrade Spring that will talk about the different revenue possibilities and the different markets," he says. "The revenue possibilities are exceptional for those who learn the market, and learn about their competition."
To find out how to pursue that coveted cash market (plus Veterans Administration and more), make plans to visit Jim Greatorex at Medtrade Spring during his educational session and/or at Power Lunch.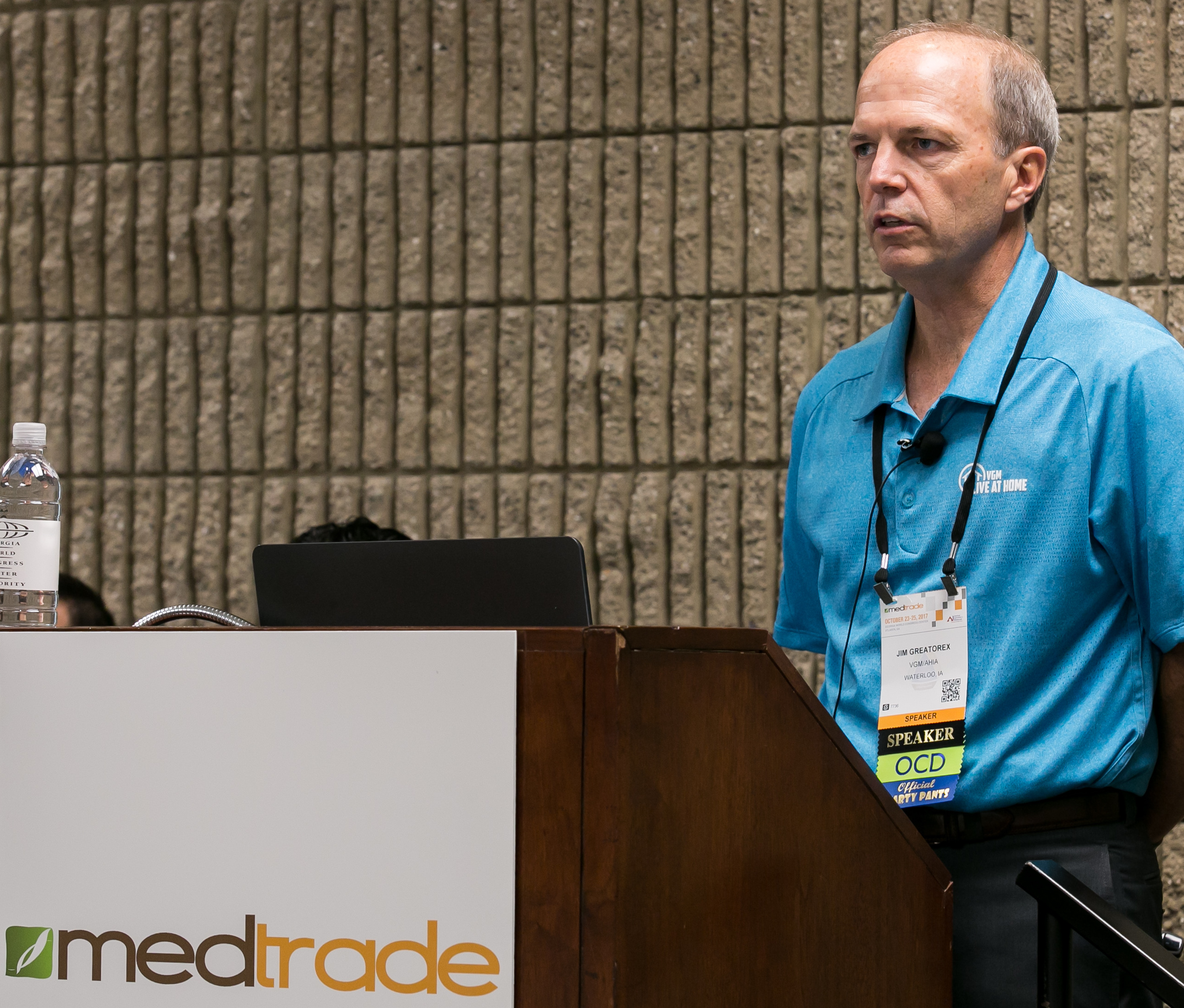 The Home Modifications Opportunity: Awesome Possibilities!
When: Wednesday, March 28, 2018: 1:30 PM – 2:30 PM
Room: Islander G
In this session, Greatorex will give an overview of the current and future Home Modification / Aging in Place Market. He will share the keys to achieving market share and discuss what it takes to start in this niche market place and/or how to grow an existing program.
Power Lunch
When: Wednesday, March 28  •  11:45 am – 1:15 pm
Room: South Pacific F
Sponsored by: VGM
Real food for thought! Fuel up on lunch and information crucial to making your business survive and thrive. Fill your plate with a quick lunch and head to your pre-selected table where the moderator will kick-off your roundtable group discussion. Learn from experts, hear from your peers, and take back solutions to your office. Limited seating is still available.
Click Here for pricing and registration. Click Here to see all eight Power Lunch Topics. 
Limited slots are still available for the multi-hour workshops and Networking/Informational Events listed below (Click Here for Workshop Details) and Networking Events (Click Here). "An expo pass gets you in front of hundreds of exhibitors and products, and a conference pass includes that plus access to education and experts," says Sarah Varner, marketing director. "Advance rates are still in effect. This is a chance to get motivated, inspired, and educated for the remainder of the year."