by Tom Ryan, president and CEO, American Association for Homecare
WASHINGTON, DC – When CMS announced that they had sent an HME-related Interim Final Rule (IFR) to the Office of Management & Budget in late August of last year, many in the HME community – myself included – thought we might be on the verge of getting significant relief for rural providers and helping prop up rates for other payors who use the Medicare fee schedule as a guideline.
 
With the resignation of HHS Secretary Tom Price a little more than a month later, optimism for quick approval of the IFR began to fade.
As we approach 200 days since the IFR was sent to OMB, and without any recent signs of urgency or forthcoming action from HHS, CMS, or OMB in support of the IFR, it's becoming increasingly possible the IFR may never be finalized.
 
While this realization is a difficult pill to swallow, it also underscores the importance of our legislative efforts to roll back a portion of bidding-derived cuts for rural providers and fixing the "double dip" cuts for rural oxygen.
Passionate and persistent advocacy from all corners of the HME community has resulted in 128 co-sponsors for H.R. 4229, as well as 56 House members endorsing a Congressional sign-on letter to House Appropriations leaders asking them to include provisions from H.R. 4229 in upcoming budget legislation. 
Where does this leave us?
We have engaged House and Senate leaders to advocate for getting H.R. 4229 language in the final Appropriations bill. As always, there are hundreds of competing interests looking to influence or be a part of that legislation, as well as pressures from some Members of Congress to keep the bill as limited in scope as possible. We are working to engage our supporters on the Hill and find avenues to approach players in the process now.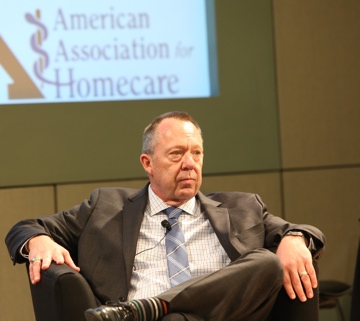 More to the point – it's time to make a strong lobbying push aimed at decision makers on the House and Senate Appropriations Committees to reinforce the message on the recent sign-on letter to House Appropriations leaders.
 
If you are represented by a member of the House or Senate Appropriations Committees (see lists below), please contact them with a request along these lines:
 
Please include provisions from H.R. 4229, the Protecting HOME Access Act, in the next round of budget legislation. This bill would provide relief for durable medical equipment providers in rural areas facing drastic and unsustainable Medicare reimbursement cuts and would also roll back unsustainable cuts for providers in all communities – urban, suburban, rural – who serve TRICARE and Medicaid beneficiaries. Without this relief, we're at risk of losing an important part of the infrastructure that serves seniors and people with disabilities and helps lessen the need for hospitalizations and other costly clinical interventions.

You can also include the now-finalized letter to Appropriations Committee leadership and list of signers – see links in article below.
House & Senate Appropriations Targets
 
House Appropriations Committee (* denotes current H.R. 4229 co-sponsor; please be sure to emphatically thank them for their support on the legislation when your contact them)
 
Chair: Rodney Frelinghuysen (R-N.J.) – Ranking Member: Nita Lowey (D-N.Y.) – Robert Aderholt* (R-Ala.) –  Martha Roby* (R-Ala.) –  Steve Womack (R-Ark) – Pete Aguilar (D-Calif.) – Ken Calvert (R-Calif.) –  Barbara Lee (D-Calif.) – Lucille Roybal-Allard (D-Calif.) – David Valadao (R-Calif) – Rosa DeLauro (D-Conn.) – Tom Rooney (R-Fla.) – Debbie Wasserman Schultz (D-Fla.) – Sanford Bishop* (D-Ga.) – Tom Graves* (R-Ga.) – Mike Simpson (R-Idaho) – Mike Quigley (D-Ill.) –  Pete Visclosky* (D-Ind.) – David Young* (R-Iowa) – Kevin Yoder (R-Kan.) – Hal Rogers (R-Ky.) – Chellie Pingree* (D-Maine) – Andy Harris (R-Mary.) – Dutch Ruppersberger* (D-Mary.) – Katherine Clark (D-Mass.) – John Moolenaar* (R-Mich.) –  Betty McCollum* (D-Minn.) – Steven Palazzo* (R-Miss.) – Jeff Fortenberry (R-Neb.) – Mark Amodei (R-Nev.) – Grace Meng (D-N.Y) – José Serrano (D-N.Y.) –  David Price (D-N.C.) – David Joyce* (R-Ohio) – Marcy Kaptur* (D-Ohio) – Tim Ryan* (D-Ohio) – Tom Cole* (R-Okla.) – Matt Cartwright (D-Pa.) – Charlie Dent (R-Pa.) –  Chuck Fleischmann (R-Tenn.) – John Carter (R-Texas) – Henry Cuellar (D-Texas) – John Culberson (R-Texas) – Chris Stewart* (R-Utah) – Scott Taylor (R-Va.) – Jaime Herrera Beutler R-Wash.) – Derek Kilmer* (D-Wash.) – Dan Newhouse* (R-Wash.) – Mark Pocan* (D-Wisc.) –  Evan Jenkins* (R-W.V.)
Senate Appropriations Committee (* denotes co-sponsorship of S. 2736, rural relief legislation in 114th Congress.  You may wish to remind them that they have supported rural relief for DME in the past as a co-sponsor of that bill).
Thad Cochran* (R-Miss.) Chair – Patrick Leahy (D-Vt.) Ranking Member – Richard Shelby (R-Ala.) – Lisa Murkowski (R-Alaska) – John Boozman (R-Ark.) – Dianne Feinstein (D-Calif.) – Chris Murphy (D-Conn.) – Chris Coons (D-Del.) – Marco Rubio (R-Fla.) –  Brian Schatz* (D-Hawaii) – Dick Durbin (D-Ill.) – Jerry Moran* (R-Kan.) – Mitch McConnell (R-Ky.) – John Neely Kennedy (R-La.) – Susan Collins* (R-Maine) – Chris Van Hollen (D-Mary.) – Roy Blunt* (R-Mo.) – Steve Daines (R-Mont.) – Jon Tester (D-Mont.) – Jeanne Shaheen (D-N.H.) – Tom Udall (D-N.M.) – John Hoeven* (R-N.D.) – James Lankford (R-Okla.) – Jeff Merkley (D-Ore.) – Jack Reed (D-R.I.) – Lindsey Graham (R-S.C.) – Lamar Alexander (R-Tenn.) – Patty Murray (D-Wash.) – Shelly Moore Capito* (R-W.V.) –  Joe Manchin* (D-W.V.) – Tammy Baldwin* (D-Wisc.)
We've Come Too Far to Stop Now
I understand and share the frustrations that many of you must have with the length of this campaign to get relief for our industry.  But I am even more gratified by the resilience and determination that so many of you have exhibited over the past year in your grassroots advocacy efforts.  We face another challenge in moving rural relief provisions to the top of the priority list for Appropriations negotiators over the next week or so, but we do have one important factor in our favor: thanks to your strong advocacy efforts, 20 members of the House Appropriations Committee are H.R. 4229 co-sponsors.  Let's build on this foundation and make a strong impression on these targets this week and next week.  We've come too far to let this opportunity slip by without giving it our all.
HME Audit Key to Remain Open to Allow for Additional Participation
WASHINGTON, DC – The HME Audit Key will remain open to accommodate suppliers who have expressed interest in joining this round.  If you haven't yet taken part in the HME Audit Key or if you have only intermittently submitted data, we encourage you to take advantage of this opportunity to share your audit data in this current round.  Higher levels of participation in the twice-yearly survey rounds are needed to create meaningful data.  There is a strength in numbers, and Audit Key data is vital in supporting  AAHomecare's ability to advocate on your behalf for improvements to Medicare's HME audit programs.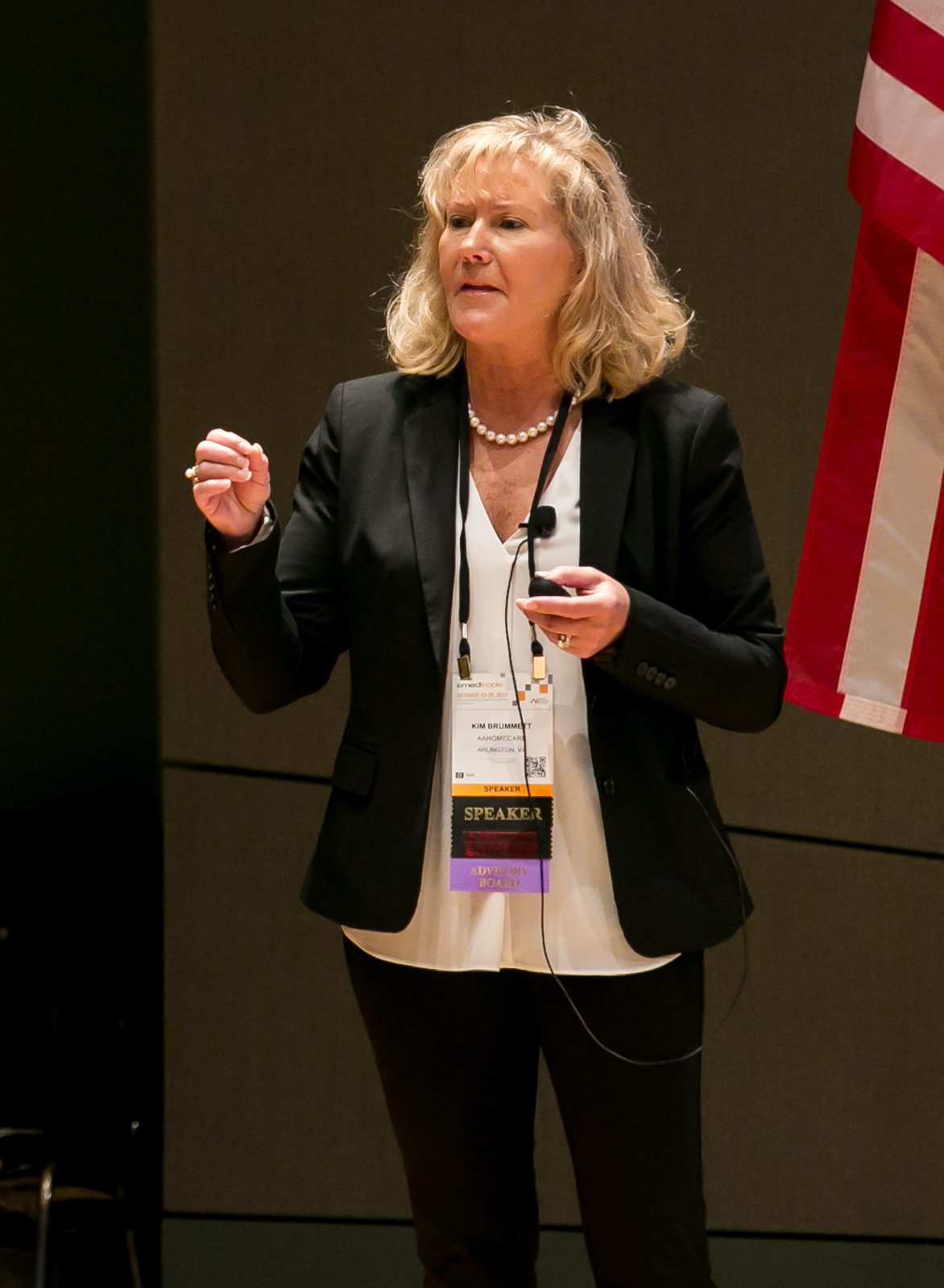 Your input is essential at this time to illustrate the impact that Audits are having on our nation's suppliers!
See How Your Company Compares to Your Peers
Companies that participate in two consecutive survey rounds (i.e., this current one and the next one slated to open in July 2018) will receive a report that benchmarks your company's performance vs. the aggregate results in areas such as DME MAC prepay audit denials and new patients subject to audits in selected categories.  See a sample report here.
In addition, the insights we develop will ultimately help reduce the toll of Medicare audits on your company's bottom line.  Put another way: a few hours of staff time every six months could ultimately help reduce your staff time spent on audits several times over – while also helping your company's cash flow!
Please note: Brightree users can access much of the data needed in the My Files section of their Brightree account online.  Suppliers using this feature have told us that this greatly reduced the amount of time and effort needed to submit their data.  See more details on using this Brightree tool.
You can email support@hmeauditkey.org or call 844-463-2539 for assistance in registering or submitting your data.  Learn more and register at HMEAuditKey.org.
Patron Tickets Available for Stand Up for Homecare
LAS VEGAS – Have you previously attended a Stand Up for Homecare reception? If not, take this opportunity to learn more about efforts to promote a positive image of the HME industry. Secure your Patron tickets today for the Stand Up for Homecare reception at Medtrade Spring, March 28 from 5:30-7:00 pm at the Mandalay Bay South Pacific Ballroom F. This reception provides time to network with HME leaders while enhancing industry PR efforts.
Tickets purchased support consumer advocacy groups and help us build grassroots capacity that have been critical in raising the profile of HME policy priorities on Capitol Hill. These efforts combined with HME-related research, legal opinions, and lobbying activities, have produced important results for the homecare community.
Tickets can be purchased as part of your Medtrade Spring registration, or by mail/fax using this form. Thank you to our sponsors listed below; contact Sue Mairena at suem@aahomecare.org to add your company's name to this roster of companies that Stand Up for Homecare!