LAS VEGAS – HME business leaders attending Medtrade Spring in Las Vegas can now take advantage of a comprehensive sales training workshop (available as a complimentary add-on to the Medtrade Spring registration) presented by sales and marketing expert Mike Sperduti, and sponsored by Emerge Sales.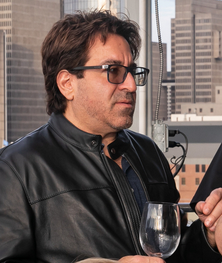 Sperduti is a high-powered coach, trainer, speaker and sales expert who delivers straightforward and highly effective sales and communication training and programs. Mike has worked with established and new companies to help them achieve their financial and strategic sales goals. Known nationally as an expert in revitalizing underperforming firms, Mike dedicates himself to helping associates achieve peak performance in sales.
"The strategies revealed in this workshop can be instantly implemented when you get home," Sperduti says, "and you'll see immediate growth in new patient referrals and your income."
During this poweful workshop, attendees will be led through the following topics:
effective communication strategies that generate new patient referrals;
cold calling: the key to driving new patient referrals & growth;
getting inside the minds of referral sources so they see you are the only choice for their patients; and
how to close the sale every time and generate lots of new patient referrals.
See Awesome Add-Ons Still Available at Medtrade Spring.
Mike Sperduti is the founder of Emerge Sales, East Northport, NY.