CLEARWATER BEACH, FL – Patsy Taylor was named the EW Ruth Addison Award of Excellence 2023 winner on Feb. 5, 2023, during a special ceremony at Focus Conference.
Taylor, a former respiratory therapist, was thrust into the women's health industry after two of her four sisters were diagnosed with breast cancer. They had a difficult time finding a place for a breast prosthesis fitting. After experiencing a fitting that was more like a medical procedure with one bra option and one prosthetic option, she opened her first boutique to serve the Greensboro, SC area in 1985, which became Designed By Nature.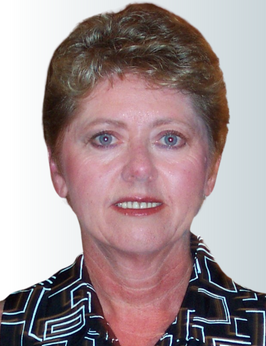 She also opened a second Designed By Nature in Aiken, SC. After having the boutique for 15 years, Self Regional Hospital purchased the business. She continued to work at the boutique until she retired in 2002.
While running her boutiques, she quickly became active with the breast cancer community in her area, even raising $30,000 in one year for Relay for Life in Laurens County, SC.
Due to her expertise in the field, she was contacted in 2013 to help open a boutique in the Breast Care Center of University Hospital in Augusta, GA. This boutique became Magnolias Breast Health Boutique. She remained active with Magnolias until her second retirement.
"Patsy exemplifies what the EW Ruth Addison Award of Excellence has set out to recognize, which are the trailblazers in the women's health industry who have impacted their companies, the industry, and their community," said Nikki Jensen, vice president of Essentially Women. "Congratulations, Patsy, and thank you for your foundational work in our industry."
Essentially Women presents the EW Ruth Addison Award each year to an individual who has made a significant impact within her company, her community, and the women's health industry. EW has named their annual award after Miss Ruth Addison, owner of The Total Woman Boutique in Baton Rouge, LA, because of her tremendous impact on the development of the mastectomy fitter role within the industry and her dedicated work to develop the post-mastectomy profession.