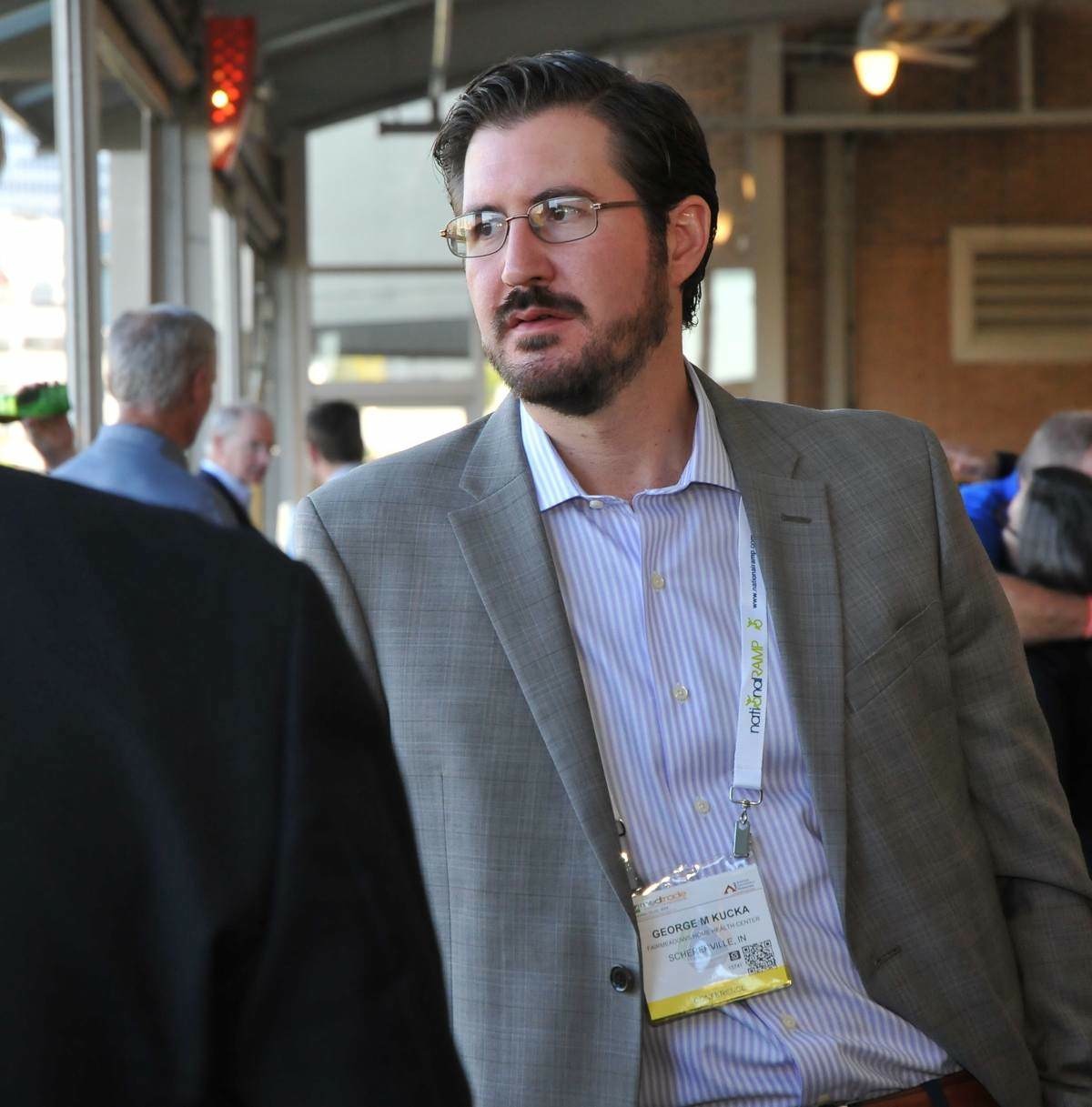 SCHERERVILLE, IN – The chief operating officer (COO) at Indiana-based Reliable Medical recently bid the last round of competitive bidding (yet again), and did not win again. The result was expected, because COO George M. Kucka (pictured, left) essentially made a realistic bid. "We knew it would be too high," he says.
And while he expected the bid pricing to be low, it came out about 10% to 15% lower than expected, depending on the category. Since then, Kucka has watched to see who the "winners" were, and to see which local companies might be willing to enter into business agreements.
"For example, we have a commercial gas business that we acquired in 2013," explains Kucka, an accountant by trade. "If a small local company had won, we could potentially be a supplier for them, and we have found that. We just signed a subcontract agreement to do some respiratory work with them, and we are going to be supplying them oxygen."
Meanwhile, Kucka continues to look at ways to serve the market outside of Medicare. "Since the first round, we are continuing to get a larger portion of the non Medicare market in our region when it comes to PAPs and enteral, and we are focusing on that," he says. "We strategically targeted referral sources to go after that business. And we continued to try to grow that commercial oxygen side of the business. We supply oxygen on a commercial basis to long term care facilities, doctors' offices, dentists, fire departments, and any entity that would use oxygen."
Employees at Reliable Medical will once again be attending Medtrade, scheduled for Oct 31-Nov 3, 2016, in an effort to find even more creative ways to thrive in changing times. "The industry continues to change and the players continue to change," muses Kucka. "Consolidation continues to happen. New technologies are going to be more and more important going forward, and they must be cost effective. We are going to continue to look for ways to lower fixed costs, lower product costs, and still perform the same service that we do. Medtrade is a window into all of those opportunities, and to where the market is going."
Specifically, Kucka hopes to learn more about oxygen portability options on the commercial side, and for the industry is in general. "Medtrade has all the players with regards to where technology is with oxygen portability," he adds. "Portable oxygen concentrators are going to have a large impact on the industry in the future. The technology is not quite where it can be, but I know it's going to be a bigger player.
"I would like to see some of where that is at, and see what other companies are doing to survive," he continues. "We always get ideas from attending Medtrade and seeing what other—not local—competitors are doing; just seeing what those nationwide similar companies are doing."
Don Dobbins, Heritage Home Medical Equipment Inc, Wichita Falls, Texas, also booked his trip to Medtrade via ongoing early registration. "I registered early for Medtrade to get the best price," he says with a chuckle. "When you know you are going to do something/go to an event, there is no reason to wait to register."
Dobbins has only attended Medtrade "for a few years" now, but he now makes a point to clear his schedule for the show. "Each and every time now I plan on going," he says. "Going to Medtrade has helped our business grow and helped me learn so much about this industry. Medtrade has helped me to realize the value of the retail/caretail side of HME. That includes all the product options, learning how to market the products, and gaining the respect of the customer who will keep coming back—I will continue to look for this type of information at Medtrade."