HOUSTON – Faisal A. Poonawala, general manager at Houston-Based Spring Branch Medical Supply, has seen retail buying trends come and go, and these days he sees more "mindful" purchases in light of recent inflation. "We've definitely noticed a greater degree of hesitation," he says. "However, with a higher rate of 'let me think about it' we're also seeing a higher return rate of those customers."
Medtrade Monday sat down with Poonawala (pictured here at Medtrade in 2019) to get a sense of how inflation has affected buying decisions, particularly for accessories.
Medtrade Monday: How much has inflation affected pricing at Spring Branch?
Poonawala: In some cases, we've seen pricing increase by as much as 40%. More recently, I've noticed disposables creeping up by minimal amounts with each purchase order. The long-term impacts of production and other supply chain obstacles from as long as three years ago are still being felt to this day.
Medtrade Monday: How has inflation affected accessory sales?
Poonawala: I've seen many accessory sales decrease by up to 25% toward the end of 2022. However, in 2023, we're only 5% below goal.
Medtrade Monday: What type of mindset are you seeing among customers?
Poonawala: A lot of people shop online and they come into a retail store and they see a different price point, and that's when we have to explain that we are carrying higher quality products.
Medtrade Monday: What's an example that comes to mind?
Poonawala: If they want a rollator, now it's just about enhancing their lifestyle with accessory items such as a cane holder or a cup holder. These days they ask themselves, 'Do I really need it right now?' If I use a water bottle as an example, a cup holder would be great because it's just right there next to the hand. They'll say, 'I'll just use the pouch that comes included with the mobility device.' However, you still find the importance of bringing up those potential add-ons and accessories.
Medtrade Monday: What ends up happening?
Poonawala: Customers will put the water bottle in the basket under the seat and within the first week they're going to realize how cumbersome that is when they have to lift up the seat, bend down to put it in there, and then lift up the seat and bend down to pick it up again. That's when they will start to see the functional value of the accessory. Now it's more of a mindful purchase as opposed to a giddy purchase. They are shopping in a more serious tone.
Medtrade Monday: Inflation aside, what are the most popular product categories?
Poonawala: Rollators, transport chairs, and lift chairs continue to be our most popular categories. Power mobility is quickly moving up and I anticipate it becoming a top five category for us, by volume and revenue, by Q2.
Medtrade Monday: Have you ever been tempted to move into the Medicare/Medicaid business?
Poonawala: I have no temptation to move back into third-party business of any kind. I am happiest in retail where we can offer higher quality products, many supplemental products that may never see a HCPCS code, and being able to make decisions with end-users and caregivers without any involvement of arbitrary decision makers who will never meet us.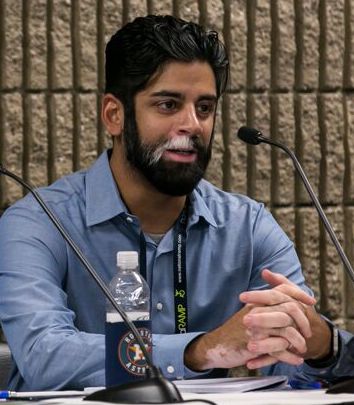 Medtrade Monday: What did you think of the decision to move Medtrade to one show per year and change the location from Atlanta to Dallas?
Poonawala: For years I've heard rumors of a consolidated show, which makes a lot of sense for the producers as well as exhibitors and attendees. I was hopeful that a central "hub" city would be chosen. I had in mind Chicago, Dallas, or Houston. While I'll miss Atlanta, I appreciate that Medtrade will be close to home [Dallas] for me this year.
Medtrade Monday: How important are in-person/face-to-face trade shows in 2023?
Poonawala: My favorite part of in-person/face-to-face trade shows is being able to see colleagues, friends, vendors, and meeting new people under one roof. While it's easy to do things virtually with networking apps, slides/decks, etc. nothing beats the ability to shake hands, make personal connections, and one of my favorite parts is seeing new or improved products in-person.
Medtrade Monday: What is one product category that may soon emerge?
Poonawala: One category that I'm optimistic about and looking into is over the counter (OTC) hearing aids. Prior to the FDA's recent approval for hearing aids to become OTC, the best products were just sound amplifiers, not hearing aids, and I can't stand these seen-on-TV products that are marketed for seniors. Usually those are very low quality products. I'm hopeful on this front.
Medtrade Monday: I know you're a Houston Astros fan, so I can't resist asking; How much of the cheating stain has been removed by the Astros' most recent World Series win?
Poonawala: I'm glad you mentioned this. The Astros' bad rap from 2017 is a lot like DME. Other categories of healthcare were already doing many of the things that the 'Astros' were accused of—for example the Los Angeles Dodgers, New York Yankees, and Boston Red Sox. Very much like these baseball teams who acknowledged their actions and were investigated, the other teams (hospice/home-health, clinical settings, physicians, etc) wanted to sweep their misdeeds under the rug or keep the findings under lock and key. MLB, a.k.a. CMS, allowed it with little to no consequence. DME, and the Houston Astros, continue to be what I've said for years in the sense that we're like Rodney Dangerfield, "We get NO respect!"