ATLANTA – During last month's Medtrade, the Havanue Bag from Havanue, Bowie, Md., earned the gold award in The New Product Pavilion Providers' Choice Awards, sponsored by HomeCare Magazine. The Havanue bag fits conveniently (and fashionably) on walkers and other mobility devices, and Medtrade attendees responded to the products' simple and functional elegance, giving it the most votes in a hotly contested field.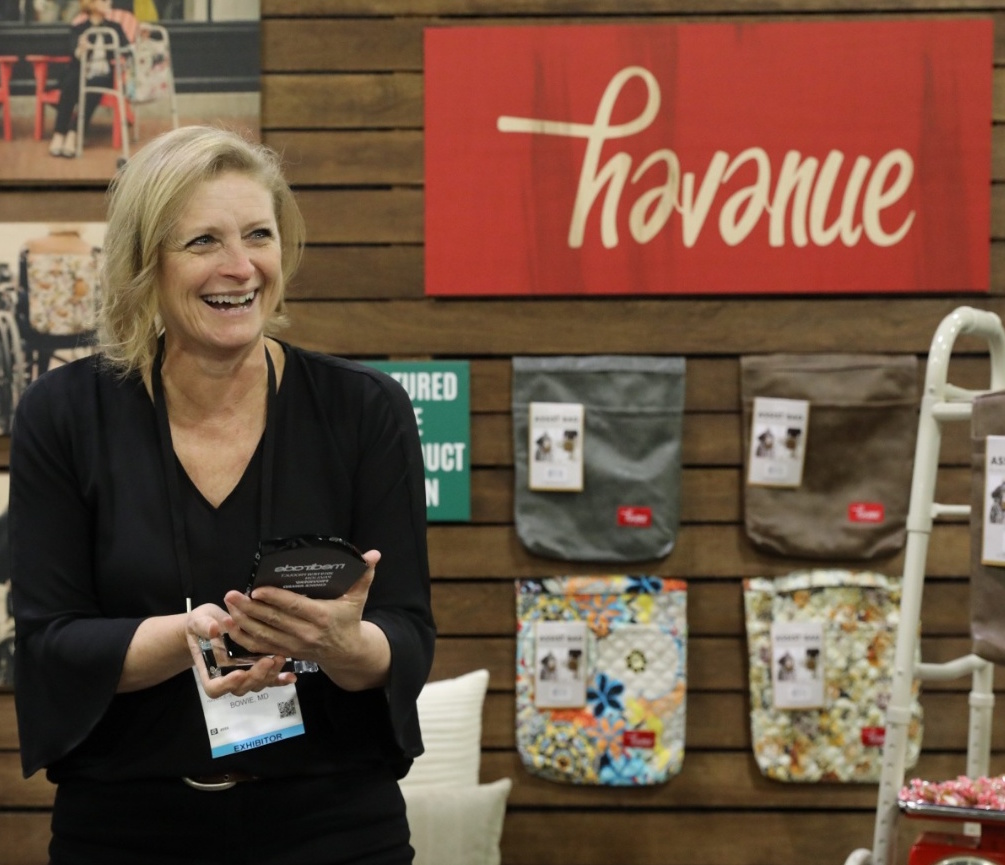 Owner/founder Joni Graham (pictured at Medtrade) came up with the idea out of necessity and tragedy. "About four years ago, our world was shattered when my husband unexpectedly passed away from a heart attack," she said. "Our seven children and I were devastated. Not only did I lose my best friend and my rock, but I needed to figure out a way to support myself and the two kids who still lived at home. I had a high school diploma, no work experience, and a mortgage."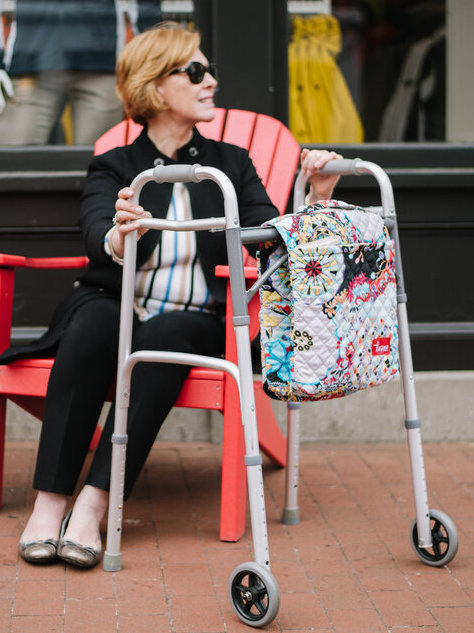 Graham's work experience as a stay-at-home mom included a lot of sewing and she eventually became an accomplished seamstress. As she searched for ways to earn a living in the wake of her husband's sudden death, she began taking work mending and altering clothing.
"I was physically sick with grief, but I decided to give myself a chance and go with what I know, which is sewing," Graham explained. "People kept asking me to make things for walkers and wheelchairs. I went online and searched to see what was out there, and I found a few walker bags, but they were really lacking and complicated, and they looked sterile and medical. I read the reviews on the bags to find out the complaints. I thought there's a real need for this."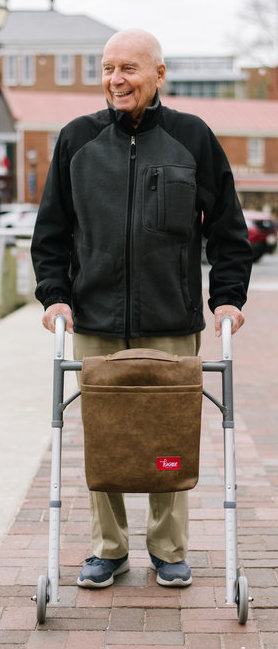 Graham gathered designs and patterns searching for something safe, easy to use, and attractive—something "gift worthy that did not look or feel sterile or medical." Graham liked to say, "Just because you need assistance, doesn't mean you can't have style."
She took prototypes to assisted living facilities, and got positive feedback. The first medical supply company to get a look immediately wanted to buy all of her samples. "And just three months ago, my son found out about Medtrade, and said I needed to exhibit," Graham said. "I took a leap of faith and launched my bags at Medtrade. When I found out the date, I didn't know if I could do it because Oct 22 is the fourth year anniversary of my husband's passing, but I decided to embrace it and take it as good luck. I knew he'd be there with me cheering me on."
The "amazing experience" of Medtrade only got better when Havanue won the coveted Gold Award. "I was overwhelmed in a good way," Graham said. "On the last day when they called my company name out as the Gold Winner, it was unreal. I couldn't believe it. There was a lot of interest and buzz at our booth on both days. Companies were coming up and talking to us and placing orders and telling us how much they needed something like this. It was crazy."