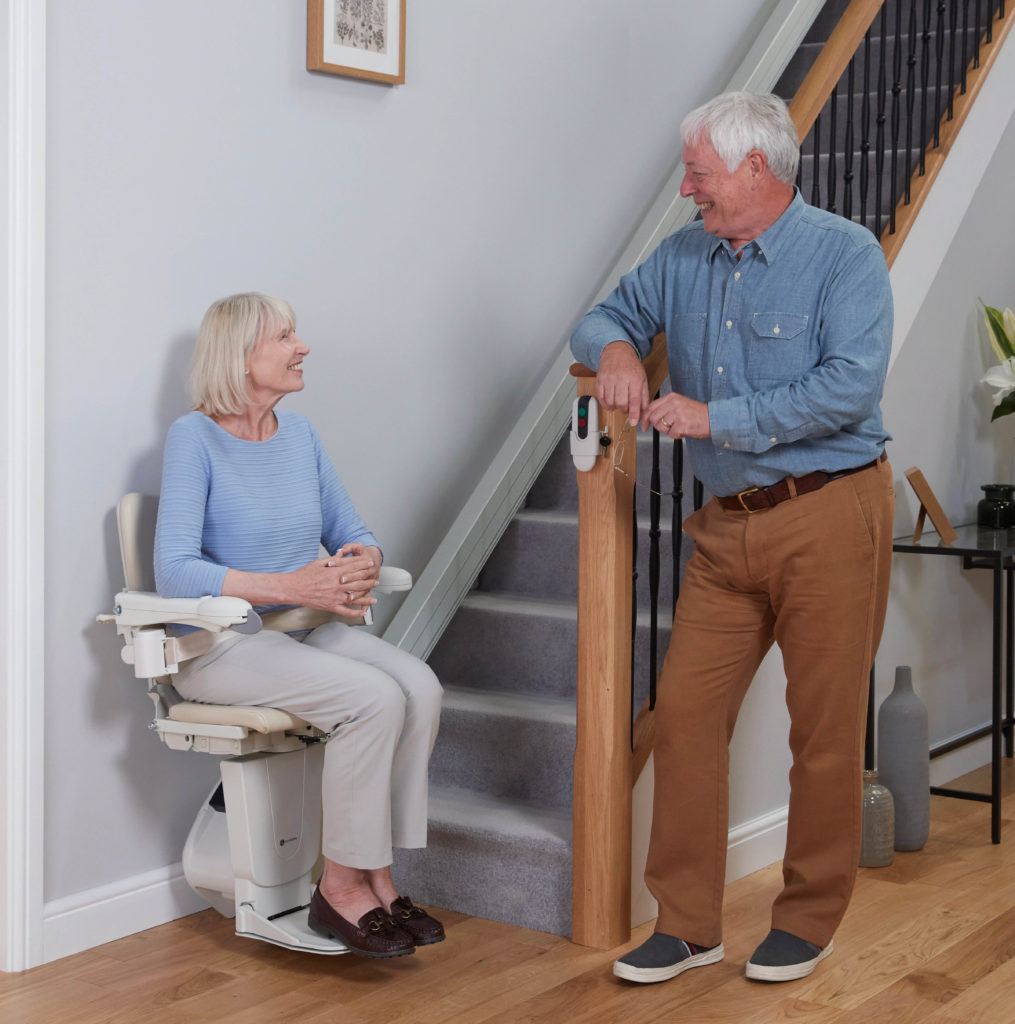 ATLANTA – People want to stay in their homes, but stairs often limit mobility options. DME providers saw the potential to expand these options earlier this year at Medtrade, honoring the 1100 Stair Lift from Handicare with the New Product Pavilion Providers' Choice Bronze Award (sponsored by HomeCare magazine).
Jeremy Bespalko senior vice president for Home Accessibility, Handicare, decided to exhibit at Medtrade 2019 after an absence. Handicare officials took advantage of the exhibition time by renting a nearby room and training dealers on the Stair Lift.
"It's a great aspect of Medtrade to have the capability to do that," said Bespalko, pictured below being interviewed at Medtrade by Christina Morrison, social media director. "We tasked our people with getting dealers to the event. We talked about how to sell the product, how do you differentiate it from the competition, and how to install it. We had business owners, sales people, technicians, and installers in the training room."
Calling it the "most significant product launch for our company in a very long time," the Handicare team's enthusiasm spread to attendees who took the time to vote for the 1100 Stair Lift in a highly competitive environment.
"Our products are often cash pay," Bespalko added. "At Medtrade, the simplicity of the product itself was something that differentiated it from other stair lifts. It gave attendees the confidence that they could get into a new product space that could help expand their business. Because, as we all know, DME dealers are seeing scooter users, rollator users, and lift chair users every day that may have a potential need for a Stair Lift.
"If dealers are allowing consumers to walk out of their show room without asking about home accessibility issues, they're potentially forgoing an opportunity," Bespalko continued. "I think dealers at Medtrade started to look at the Stair Lift as something that may be a viable way to leverage their current customer base and get into a segment that maybe they had not considered before."