LAS VEGAS – At last month's Medtrade Spring in Las Vegas, the Providers' Choice Bronze award went to the Let's Move Rollator from Trust Care by Stander. Engineered and developed in Sweden, the Let's Move rollator's design manages an innovative take on a familiar item.
Medtrade Monday sat down with Jed Miles (pictured), national sales manager at Utah-based Stander, to learn more about the award-winning product and why attendees responded to it so positively.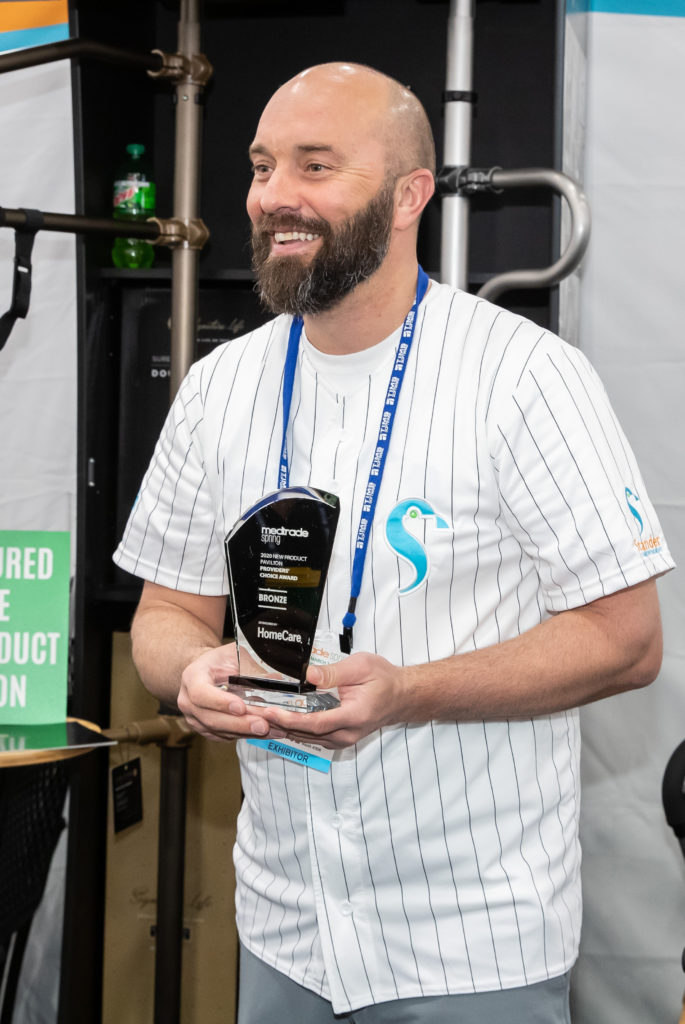 Medtrade Monday: What makes this product different from other rollators on the market?
Jed Miles: The Let's Move rollator's stylish and innovative design sets it apart from other rollators on the market. It's sturdy, lightweight aluminum frame weighs just 11 pounds, making it easy to handle and transport. The Let's Move folds easily to only eight inches wide and safely stands on its own. Equipped with an innovative breaking system, backstrap, and removable storage bag, the Let's Move rollator allows users to stay safe and active. Stander, Inc. is honored to be the exclusive distributor of Trust Care for the U.S. and Canada.
Medtrade Monday: What types of conversations did you have about the product at Medtrade Spring?
Jed Miles: This Medrade Spring was unlike any other I have attended because of the beginning of the corona virus pandemic. That said, the dealers that were able to visit us at Booth #927 in Las Vegas were very impressed with the quality, appearance, and features of the entire Trust Care line.
With five distinct Trust Care Rollators available, we have a solution for any mobility challenge. Most of the conversations revolved around how the Trust Care Rollators stacked up to the rollators they currently offer in their respective locations. The overwhelming majority stated the Trust Care line will be a valuable addition to their rollator offering.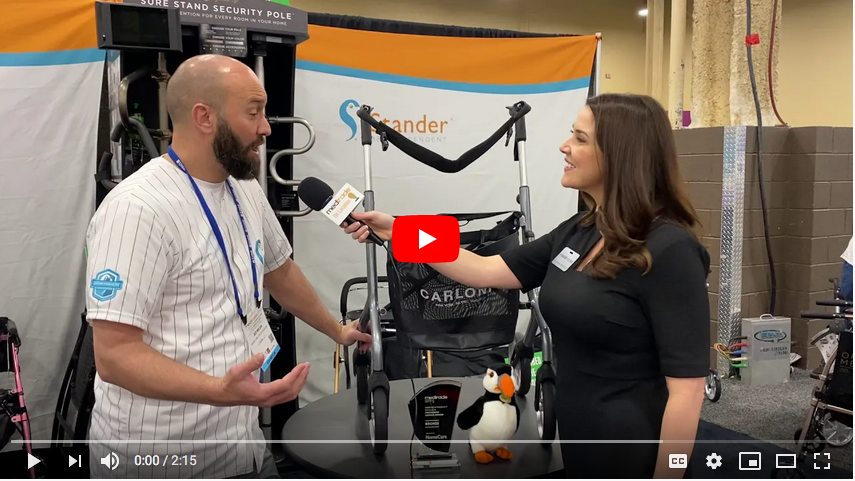 Medtrade Monday: What is your level of optimism about the future of the DME business, particularly the mobility sector?
Jed Miles: With more than 10,000 people turning 65 every day and our population living longer than ever, we are extremely confident the future of the mobility sector is brighter than it has ever been. There is an AARP study that shows 90% of people want to age in place and stay in their homes for as long as possible. That said, this same segment of people is traveling more than ever, so "Aging in Place" takes on a whole new meaning. These customers are looking for items that are easy to use, of the highest quality, look great, and, most important—allow them to do the things they love. Stander, Inc.'s family of DME/HME products are unique solutions to common problems that allow customers to stay safe, independent, and mobile.