VALLEY COTTAGE, NY – With the holiday season approaching, not only do you want to plan your menu and set up your festive décor, but you may also need to make your home accessible to loved ones who use mobility devices. When planning for temporary guests, whether they're staying a day or a month, small changes can make a home a safe and comfortable place.
Whether you are preparing your own home, or recommending preparations to customers who come into your HME shop, here are five easy ways to make a home more accessible.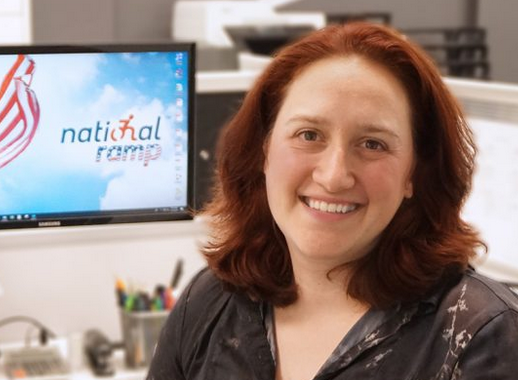 1) Remove or secure all rugs: Rugs can be a big tripping hazard, and falls are one of the primary safety concerns for seniors and people with limited mobility. If your throw or area rug is small enough to be removed entirely, do so. For larger area rugs, make sure all edges and corners are secured with grippers, anti-slip mats, or a non-slip rug pad.
2) Easily make your bathroom more accessible: There are multiple, largely inexpensive, ways to make your bathroom accessible, allowing your guests to maintain their independence and comfort. Grab bars can be installed next to the toilet and in the shower. A shower/bath mat, or an anti-slip bathtub coating inside the stall as well as a non-slip bathroom rug are easy and inconspicuous safety upgrades. Shower chairs are also an inexpensive way to help prevent falls in the bathroom.
3) Ramps help guests keep their freedom: Portable and threshold ramps are a wonderful solution for smaller elevations around your home. When dealing with higher elevations, a modular ramp can be rented for short-term needs. National Ramp's modular ramps can be installed within a matter of hours and removed with no lasting damage to your property. Your guests will appreciate the care you put into ensuring that they will be able to get themselves into and out of your home with limited assistance.
4) Look for and remove trip hazards from your home: Check for electronics cords that could be tucked away or taped down, remove toys from any shared spaces, reduce general clutter, and clear out any other items that someone could trip on.
5) Increase your light: Brighten existing light bulbs and add extra lighting where you can. While you might be able to navigate your home in the dark, your guests won't be able to. Adding some extra light into your home will help decrease the likelihood that they will slip or trip.
From all of us at National Ramp, we hope you (and your guests) have an enjoyable and safe holiday season.
Brigid Motta is an in-house writer at National Ramp, Valley Cottage, NY.