OLD FORGE, PA – Medtrade Spring exhibitor Golden Technologies has launched a new power lift recliner, the Golden Siesta, featuring a motion seat, power headrest, and power lumbar systems that are standard with a contemporary and innovative design.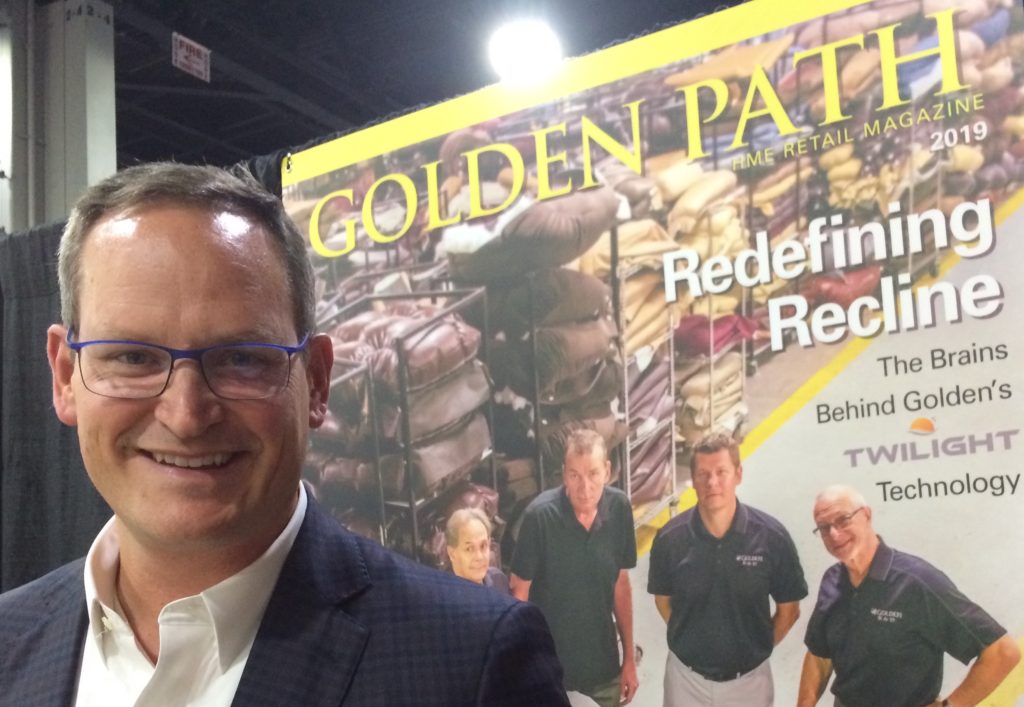 "The PR445 Siesta includes a 2-way motion seat box utilizing an element of Golden's extremely popular MaxiComfort Patented Technology that provides ease of movement, gliding through the arms to significantly reduce shear and provide a new level of comfort seating across the home health care industry," said C.J. Copley (pictured), executive vice president of Sales & Marketing. "We are excited to introduce this new series of chairs with our offshore manufacturing partners. Made with the same high-quality components and Golden's incredible technology, combined with our industry-leading lifetime warranty, this chair is sure to be a retail success."
Standard features also include a USB charging port on a soft-feel hand control. Luxurious fabrics stocked in three colors feature designer contrast stitching to stand out in any décor.
The Siesta chair was unveiled at Medtrade in October 2018, and was received with enthusiasm for design and fabric by retailers. At Medtrade Spring, scheduled for April 16-18, 2019, at the Mandalay Bay Convention Center, Golden (Booth #217) will feature the Siesta Series chair that allows individuals to experience maximum comfort in a power lift recliner. Golden will be Booth #217.