OLD FORGE, PA – Two third-generation Golden family members recently joined the Golden Technologies team. Richard Golden, Jr., and Alyssa Golden joined Medtrade East exhibitor Golden Technologies, long known for its power lift recliners, scooters, and power wheelchairs.
"It's hard to believe when Golden was first started in a local garage by my father, Robert Golden, and his business partner, Fred Kiwak, that we would grow to become the largest manufacturer in the USA and abroad of power lift recliners and mobility products," said Rich Golden, president and CEO of Golden Technologies. "Having my two oldest children – Richard, Jr., and Alyssa – join our company is truly an amazing and extremely proud feeling. Both of them are valuable assets to the organization.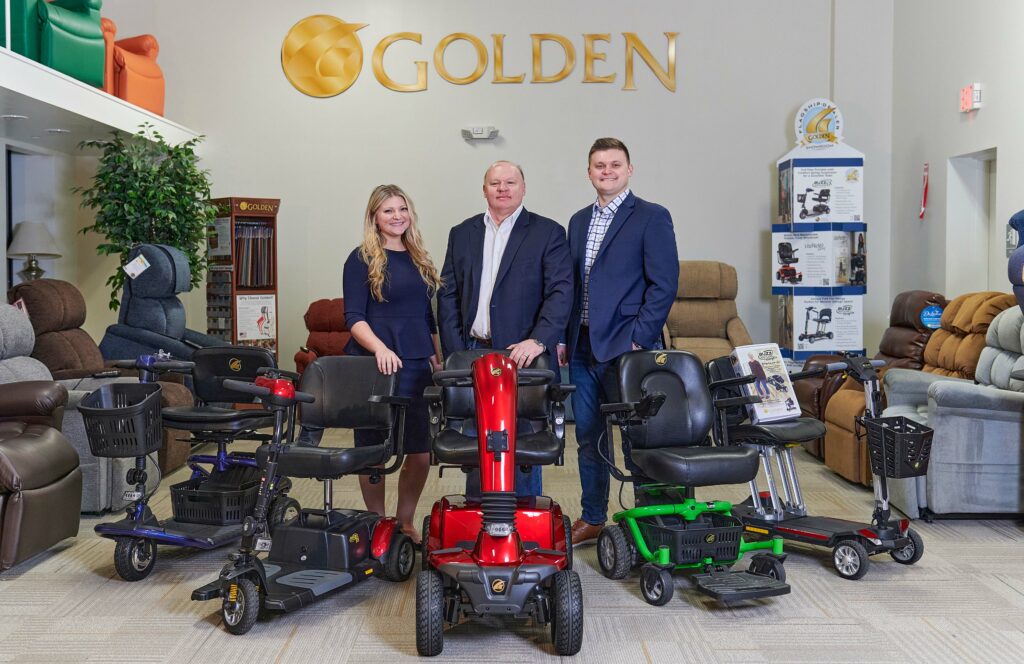 "We look forward to all of their contributions in the years to come, ensuring strong profitability and making recommendations for continued growth," continued Rich Golden. "I'm excited for them to work with our incredible employees who care about Golden's success. I'm grateful for all of our dedicated HME retailers and thousands of loyal customers who support us each day."
Richard Golden, Jr., has been named cost accountant in the Finance Department and is now responsible for assessing business expenses and preparing budget plans for Golden Technologies. His duties include reviewing financial records, researching the market rate for key business costs, and adjusting the company ledger to accurately reflect financial performance. In his new role, Richard will collaborate with other accountants and financial staff in the company to provide support to executives and department heads who establish goals and budgets for the organization.
"I'm very proud to be joining the Golden Team as now a third-generation Golden," Richard said. "It is truly a privilege to be able to work with such a talented and hardworking group of individuals, in every single department company-wide. What a great feeling it is knowing firsthand that the products we provide help others and make such a positive impact on the lives of so many people who need them. I'm looking forward to a bright future with Golden Technologies."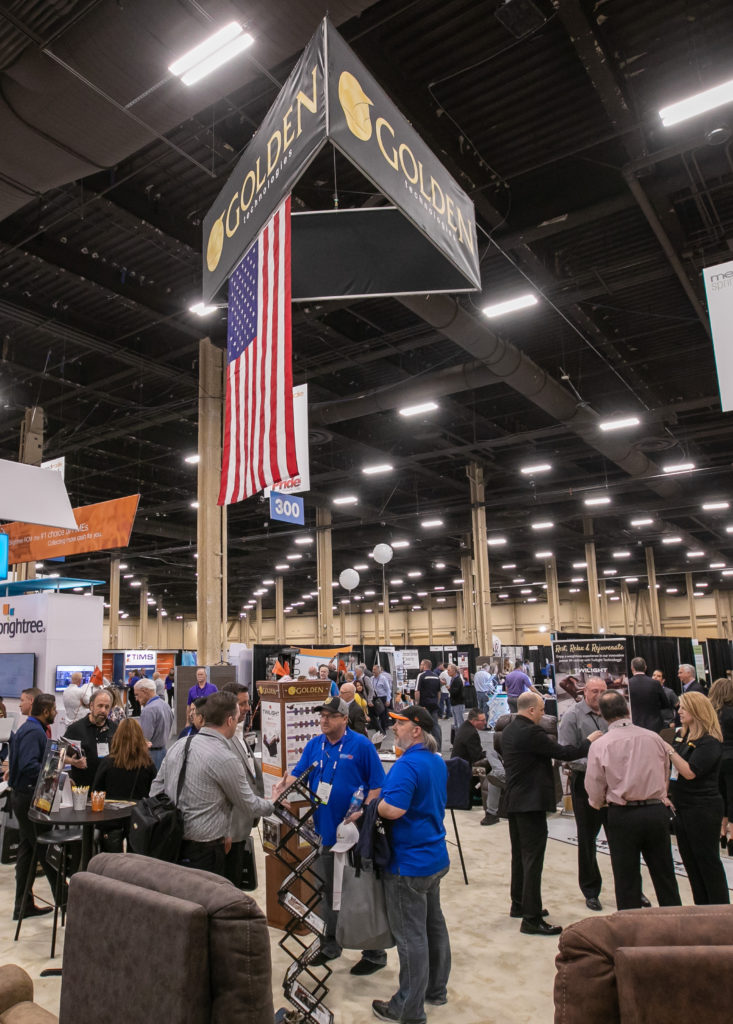 Richard joined the team after gaining several years of experience in accounting in Philadelphia. He served as senior accountant at DF Young, Inc., an international shipping and logistics company. He holds a bachelor's degree in Accounting and a Master of Business Administration degree in Finance from Saint Joseph's University. In addition, he worked at Golden's distribution center while attending college and completed an internship in the Finance Department.
Alyssa Golden was named content coordinator in the Marketing Department, having previously served as marketing assistant on the team. She is responsible for leading the ongoing strategy to develop written and video content for social media and other digital marketing platforms.
Delivering engaging content is more important than ever to help grow Golden's following on multiple social media channels to drive traffic to the company website and build overall brand awareness of all product lines. Alyssa also completed an internship in the Marketing Department while attending college. She is the first third-generation Golden to work at the family-owned business.
"I feel very proud to be a part of the next generation of Golden, especially with my brother, Richie, joining the family business," Alyssa said. "It feels like just yesterday when we would test drive the scooters around the factory for fun, not realizing the impact these products have on thousands and thousands of people. Now we're bringing new ideas to the table and learning all aspects of the company. We look up to our Dad more than anything, and he's raised us to always stay humble, be driven, and treat others the way we want to be treated. There are many people at Golden who have been around for 25+ years. Some of them were even at the hospital when I was born. I've always viewed them as family, and now teammates as well."
Before joining Golden, Alyssa served as a marketing intern at Universal Music Group in Philadelphia. She holds a bachelor's degree in Business from Berklee College of Music and a master's degree in Communication from Drexel University. Alyssa is also a freelance Event Vocalist performing live locally and nationally at professional sporting events.