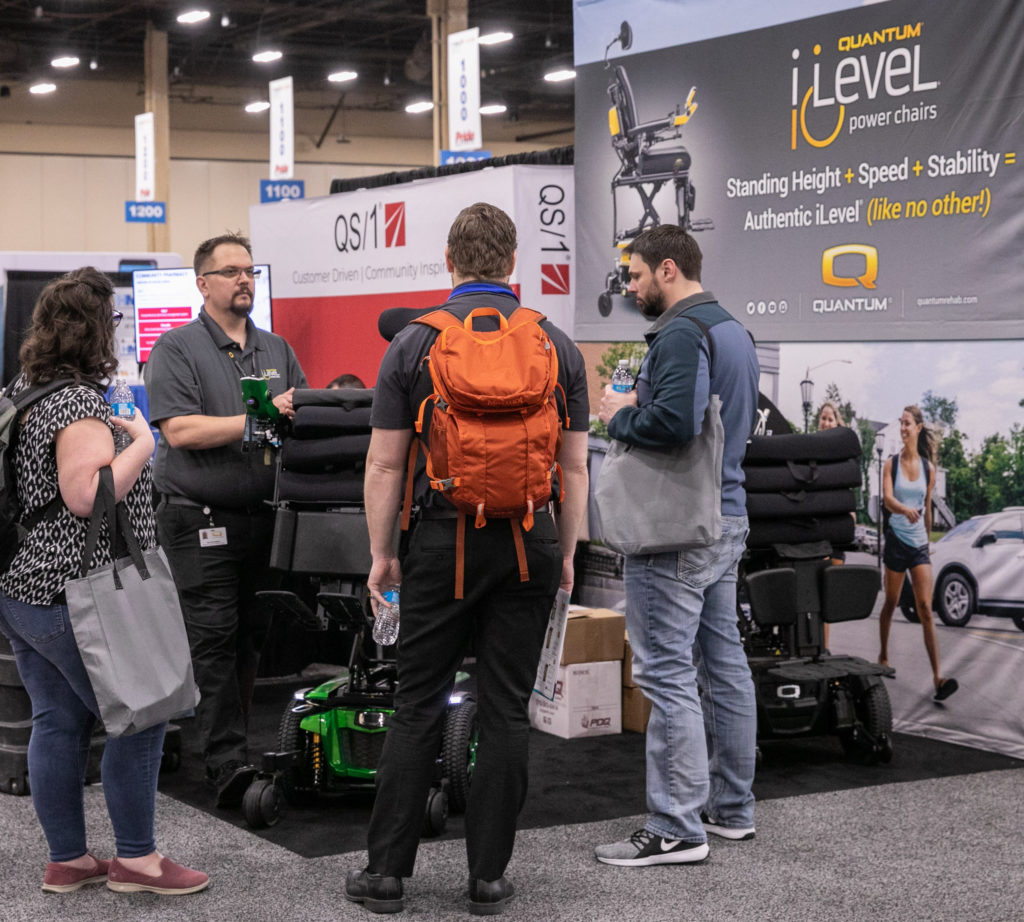 DURYEA, PA – iLevel® seat elevation technology by Quantum Rehab® is now in use by more than 30,000 consumers. The milestone was attained last week when iLevel Power Chair number 30,000 went through production. iLevel is also one of the main driving factors behind the creation of the new Edge 3 Stretto™, which is set to launch in January.
Released in 2015, iLevel is a power seat elevating system that promotes independence and social inclusion. As iLevel elevates, the power base reinforces stability electronically and mechanically to ensure safety at 12 inches of elevation while driving up to 4.5 mph, an industry first! iLevel's patented Extra Stability Technology® enhances safety for transfers, reach and numerous other activities of daily living.
"We are very excited and humbled to see the continued success of iLevel technology throughout the industry," said Jay Brislin, vice president, Quantum Rehab. "iLevel has proven to provide clients with higher levels of independence throughout their daily lives and this is only the beginning. With the continued client success stories we have seen with iLevel, it was only appropriate to incorporate this technology into our next new exciting Group 3 product launch, the Edge 3 Stretto."
Drive DeVilbiss Healthcare Names New CEO
PORT WASHINGTON, NY – Drive DeVilbiss CEO Bob Gilligan has stepped down, and the company's Board of Directors has appointed former Dentsply Sirona executive Robert Size as the company's new CEO. He will assume day-to-day leadership of the company and will also join Drive's Board of Directors.
"We thank Bob Gilligan for his leadership and valuable contributions to Drive," said John Compton, chairman of the Board of Directors. "We are confident that Bob Size will lead Drive into a phase of further growth and customer satisfaction."
Size comes to Drive after serving in various executive leadership roles at Dentsply Sirona Inc., the world's largest supplier of dental materials and equipment, over the past 15 years. With Dentsply Sirona, Size had enterprise-wide executive and operating responsibilities, as well as responsibilities over both manufacturing operations and sales organizations located in the United States and Europe.
"I am incredibly excited to assume this role and for the future of the company," said Size. "I look forward to working with the team at Drive, building upon the company's almost 20-year history of delivering great products and experiences for customers."
Drive recently received $35 million in new capital coupled with a reduction in cash debt service obligations from its current lenders of approximately $100 million over the next two and a half years.