WAYNE, NJ – The iconic Maddak brand, long known for its vast array of aids to daily living (ADLs) showed off its wares yet again last month at Medtrade, the nation's premiere HME trade show. The Wayne, NJ-based company wowed attendees with many different items, but its featured product was the new X-Fer Rail™ Portable Transfer Board.
Weighing less than one pound, the X-Fer Rail™ offers the functionality of a traditional transfer board, but folds to a compact 16 ¼ inches to fit in backpacks, wheelchair bags, carry-ons and briefcases. Being lightweight and foldable makes it ideal for people who use a transfer board but don't like to travel with them due to their weight and bulkiness.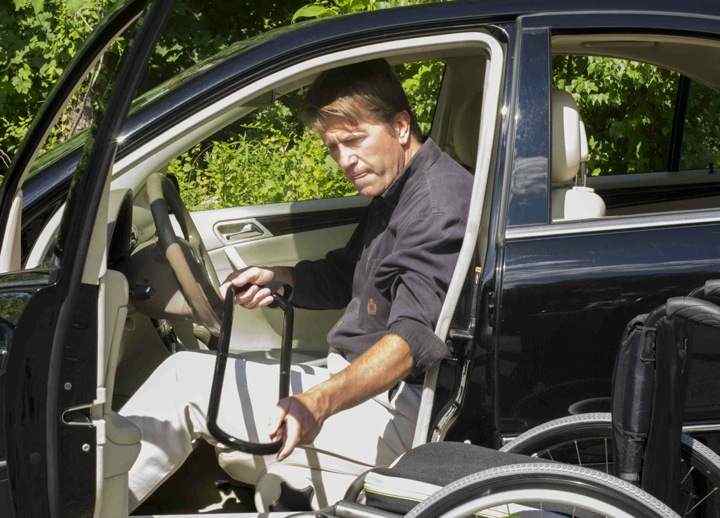 "The overall reaction at Medtrade was very positive, especially from wheelchair users," said Susan Tulanowski, brand manager, Maddak Inc – An SP Industries Company. "It was helpful to have Jody Dyer, a wheelchair user for over 50 years and the co-inventor of the X- Fer Rail™, in our booth to demonstrate its use and show how easy it is to open and fold.
"Almost everyone liked that the X-Fer Rail™ was light-weight and foldable making it easier to take with them when they were out of the house," continued Tulanowski. "Many people were interested in its open design since other transfer boards on the market have solid surfaces. Jody explained that he purposely designed it with the opening to limit the amount of body contact during transfers to help reduce the risk of friction based skin tears."
With DME providers starting to increase their ADL offerings, Tulanowski believes these types of items will gradually become mainstream as more people become aware of them. "People are living longer and they want to remain as independent as they can," she says. "Dealers are starting to increase their offerings of ADLs, knowing that they are quick, cash-sale items that are great add-ons to their current product line, and there is no waiting for reimbursement."