OLD FORGE, PA – Over the past five weeks, Golden Technologies' sales team has undergone an extensive training program to educate them on today's digital marketing tools. This recent training effort comes as a response to the change in the way their home medical equipment retailers are doing business during the current pandemic and anticipates a 'new' normal in retail sales moving forward.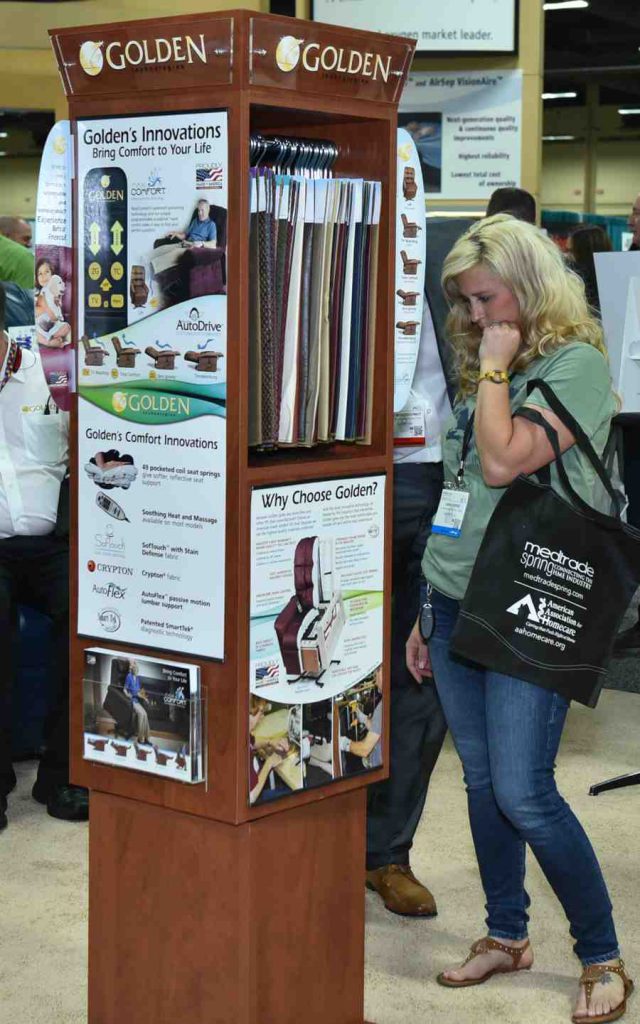 Due to social distancing guidelines and stay-at-home orders, social media platforms have proven to be necessary tools in the retail selling process. Golden sales representatives continue to be educated on platforms, such as Facebook, to act as guides to their retailers that are just starting to explore social media marketing. To add even further value, the sales force has been given turnkey marketing content with images for their retailers to use on their social media platforms.
In addition to social media training, the sales team has been trained on and encouraged to use video conferencing platforms to hold virtual meetings. They are prepared to conduct virtual meetings with buyers regarding merchandising and product lineup, as well as product training for the retailer sales associates. Once a state reopens, the sales representative will be able to meet with more retailers in a shorter timeframe. Virtual meetings, along with Golden's fully stocked inventory, will allow the retailer to have their lift recliner, scooter, and power wheelchair programs ready to sell faster. Golden has also introduced new digital tools that will allow a sales representative to provide the retailer with in-depth account insight that will help maximize their merchandising efforts.
"The goal of our digital initiative is to offer enhanced support and convenience to our retailers with safe meeting and training options, digital marketing tools, and quick ship inventory," said Jason Davis, vice president of Sales. "We strive to anticipate the needs of our retailers, so this training has equipped our sales representatives with the ability to proactively help them in their urgent effort to recover from the effects of this global health crisis."
Golden offices are open and operating with CDC guidelines in mind.