DURYEA, PA – Medtrade exhibitor Pride Mobility recently introduced the PX4, a mobility scooter that offers a 500-pound weight capacity, a top speed of up to 9.3 mph, and a 23.4-mile battery range. The product is marketed as a scooter for those seeking outdoor adventure.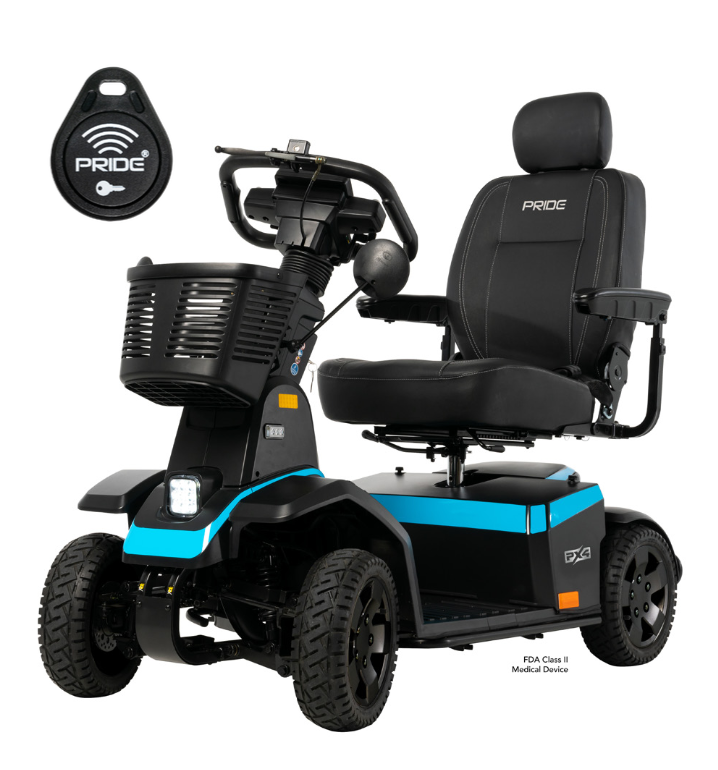 According to a Pride press release, "The PX4 is the first of its kind to utilize Near-Field Communication (NFC) technology for its ignition system. The NFC key fobs are unique to each unit and will allow the user to start the scooter by waving the fob near the receiver. It's easy, secure, and enhances the user experience."
Seat sizes range from 18 inches to 22 inches wide. A water-resistant user interface, enhanced lighting package, memory foam seating, and full suspension provides comfort and convenience to maneuver through parks and urban landscapes.
Pride Mobility will be exhibiting at Medtrade 2024, scheduled for March 26-28 at the Kay Bailey Hutchison Convention Center in Dallas.