DALLAS – Medtrade is introducing a new complex rehab technology (CRT) track for next year's Medtrade. In light of the new track, organizers are extending the Call For Speakers deadline to Sept. 1.
Alexis Ward (pictured), senior director of Payer Relations at the American Association For Homecare, will be overseeing the new track. Ward will be choosing some of the speakers, but she will also be on the lookout during the week of Aug 28 for session leaders.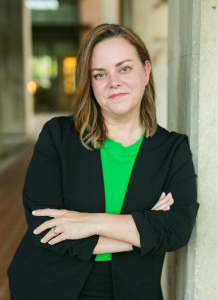 Attendees at Medtrade 2024, scheduled for March 26-28, will be able to learn about the following CRT topics:
• Securing authorization/coverage for CRT;
• Best Practices: Maximizing CRT Repairs in Your Business;
• You've Passed the ATP Exam, Now What?;
• Sales in the New World;
• Lobbying, What's Up with That?; and
• Managed Care, Medicare, and Medicaid.
Potential CRT Track session leaders, as well as other speakers for a variety of topics, may apply by clicking HERE. As a reminder, Medtrade organizers have developed a new format for educational programs covering a wide range of topics—from innovations to leadership to daily operations for HME providers, complex rehabilitation professionals, and manufacturer partners.
Prospective Medtrade presenters should review session titles and descriptions that the Medtrade EAB has created. Find a topic that piques interest and aligns with your specific expertise. Prospective speakers should keep in mind that the Call For Speakers is not a call to propose a program. Instead, Educational Advisory Board (EAB) members are looking for speakers to present the specific breakout programs that are already listed in the lineup.
The deadline to express interest in presenting during the 2024 Medtrade is Friday, Sept 1. Those who wish to speak are advised to review key topics and descriptions to get started.
CRT Advocacy And The New CRT Track
The National Coalition For Assistive & Rehab Technology and other advocates recently elevated CRT concerns as part of CRT Awareness Week. Medtrade Monday sat down with Alexis Ward to learn a bit more about CRT in general, as well as the new CRT Educational Track set to debut in 2024.
Medtrade Monday: What's the status of CRT coverage/reimbursement these days?
Alexis Ward: CRT coverage and reimbursement isn't being threatened by any upcoming Medicare competitive bidding activity, however there are extremely negative reimbursement challenges that are creating access-to-care problems for individuals who use CRT. CMS has been directed, through two different pieces of federal legislation, to protect rates for CRT and exempt those codes from being included in competitive bidding. However, Medicare Fee for Service is only a portion of the payer landscape—only around one third of a typical CRT provider's payer pool.
With the rise in Medicare Advantage plans, Medicaid Managed Care Plans, and the states' lack of understanding of the important role CRT plays in healthcare, that leaves a lot of individual payers to educate and pursue as partners in supporting sustainable rates for CRT. In joining AAHomecare, I have stepped into a team that has strong relationships with payers and great resources related to competitive bidding and other federal/state coverage & reimbursement initiatives; As we look to these future efforts, we will be leveraging those resources and relationships to ensure continued focus on sustainable rates for the CRT sector.
Medtrade Monday: What are your plans for the CRT Track?
Alexis Ward: I am extremely excited about the opportunity to work closely with the team that is working to build out education for Medtrade. We are planning to bring experts in to discuss best practices for repairs, how to document medical necessity for the most efficient processing by payers, practical application of sales and ATP development, as well as the importance of lobbying and some how-to information about connecting with legislators. There is so much activity in the CRT world right now that we felt the best approach was to provide a range of offerings that would be helpful for anyone at any experience level.
Medtrade Monday: How well do legislators understand the value of CRT?
Alexis Ward: Though the CRT spend is a very small part of the overall healthcare spend annually, our industry advocates are mighty. We are lucky to have hundreds of representatives from providers, manufacturers, and clinical partners who work alongside consumer advocates. Their hard work over the last couple decades has led to impactful legislation and guidance to CMS to advance rate stabilization and policy improvements like coverage for power seat elevation.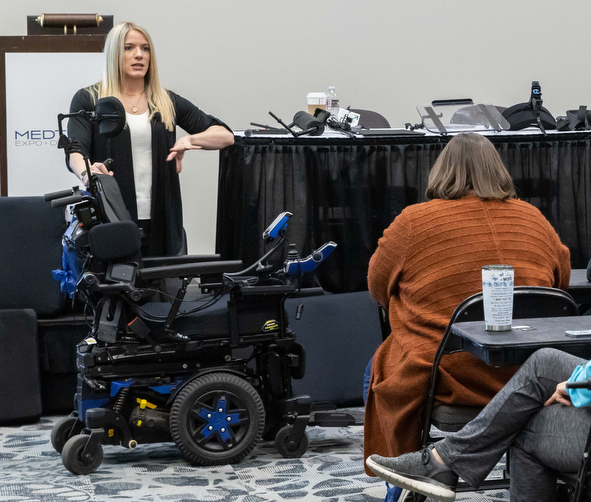 Due to these efforts, some legislators understand the value of CRT quite well; there are also legislators who have personal connections to the CRT consumer population. We have a number of long-term champions on the U.S. Congress, and in some states, but there is always work to do. It takes passionate, dedicated people to cultivate a true understanding of the value of CRT in those who do not work in or use the technology. We always need more advocates.
Medtrade Monday: How would you characterize current CRT technology?
Alexis Ward: As with the world in general, there is still a lot of room for innovation in the CRT space. We have seen so many great things in recent years, including improvements to existing manual wheelchair designs to make them lighter and more maneuverable, power wheelchair add-on components that allow for curb detection or for someone to stand while they drive, and patient lift combinations that can eliminate the need for multiple pieces of equipment in the home.
There is still so much more ahead of us. Introduction of new CRT technology can sometimes be impeded by the existing structures for coverage, billing, and payment and we need to keep pushing on that front. This is where the legislative advocacy and the pursuit of sustainable rates is of utmost importance. Without continuing to educate the world around us about how much of a difference CRT makes for the people who need it, we will see innovation stifled.