WASHINGTON, D.C. – In a strategic move to strengthen awareness of the critical importance of high-quality, home-based care, AAHomecare announced a new area of focus that will be guided by accomplished industry professional Ashley Plauché, who will assume the role of senior director of Brand Marketing.
With over 20 years of Industry experience in strategic communications and executive leadership roles, Plauché will lead the Association's branding and identity efforts, spearhead insightful market research, and cultivate strategic partnerships to drive national recognition of the value of home-based care and the HME Industry with legislators, payers, and influential stakeholder groups.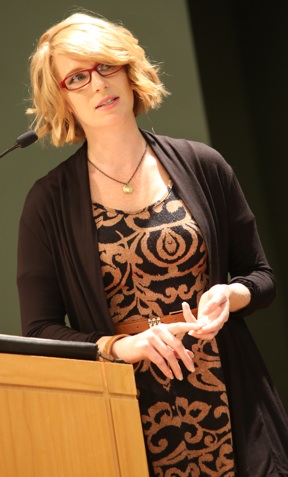 Working closely with AAHomecare's executive leadership team, Plauché will drive the Association's brand positioning, messaging, and visual identity, developing strategic marketing campaigns with a team of marketing professionals.  She will also be the lead staffer supporting a new Council focused on branding initiatives for HME and the Association.
"Putting additional resources towards strengthening the brand identity of the HME sector, including developing messaging and stories that better showcase the incredible value of homecare, was one of the primary recommendations coming out of our recent strategic planning session," remarks Tom Ryan, AAHomecare president & CEO. "Ashley is a dynamic leader who combines strategic thinking, persuasive communication, and advocacy prowess with an infectious passion for our Industry and those we serve. Our Board leadership enthusiastically supported our recommendation to have Ashley take on this major undertaking, and her colleagues on the AAHomecare team are already familiar with the energy, creative thinking, and follow-through she brings to this new role."
Plauché has deep roots in the HME Industry, working as a supplier for 12 years, founding member and past executive director of Tennessee trade association ATHOMES, and in progressively advanced roles at AAHomecare over the last eight years in which she led more than a dozen volunteer member groups and played an integral role in strategic advocacy and operational initiatives to enhance the HME benefit.
"I've had the great privilege of working with the HME community for the past 20 years and witnessing the impact we make on end users' and family caregivers' lives," explains Plauché. "I know the value our industry provides and am excited to step into this role to help elevate that message as we work to ensure that homecare is a viable option for seniors and people with disabilities."