DURYEA, PA – Pride Mobility recently introduced the Jazzy Carbon, a new lightweight wheelchair with various features designed to make travel easier. The Jazzy Carbon frame is made from a lightweight combination of carbon fiber and aluminum. At just 39 lbs. (43.6 lbs. with battery), this power chair is the perfect option for consumers who love to travel.
Features include:
Joystick with built-in USB charger is removable for transport;
24V 12 AH (288WH) airline compliant lithium battery;
Front suspension for a smooth ride;
Ultra-lightweight, carbon fiber frame specifically designed for traveling;
Compact base easily folds and unfolds for easy transport in a few easy steps;
Padded seat back with storage pocket and soft, removable seat cushion for all-day comfort;
Freewheel levers easily disengage the brake, allowing this lightweight power chair to be pushed like a manual chair; and
Under-seat storage and adjustable lap belt.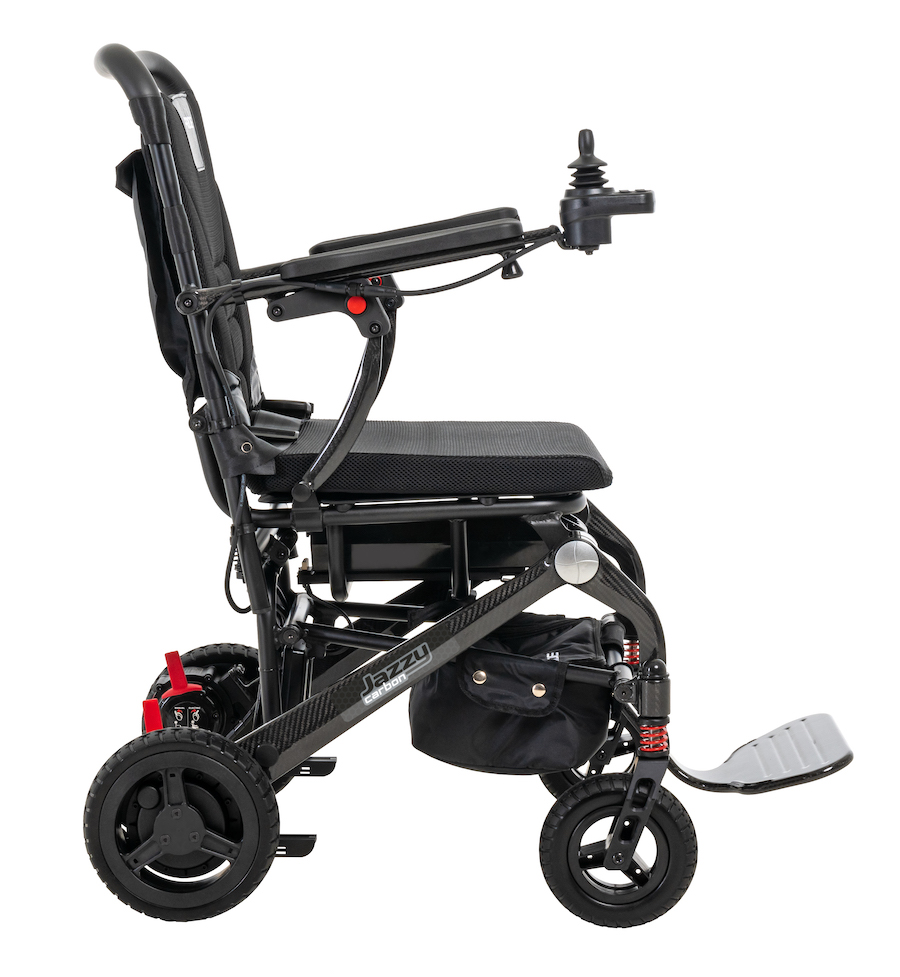 "The ultra-lightweight, carbon fiber frame is specifically designed for traveling while also extremely durable, without the bulk," said Adam Fuller, director of Pride R&D.
In addition to the lightweight design, the Jazzy Carbon folds and unfolds easily and comes standard with an airline-compliant lithium battery. The power chair also features a removable joystick for simple transport and offers brushless motors, delivering a more energy-efficient power chair.
Many consumers may be unable to operate a travel scooter, but a power chair that is compact and lightweight may be desirable for retail sales. "By expanding our retail lineup with more travel products, our providers can meet the needs of additional customers who want to travel, but require a power chair to do so," said Jeff Distasio, vice president of Pride Sales. "The Jazzy Carbon takes it one step further with fantastic selling features, like the standard lithium battery, storage, and a removable joystick."