WATERLOO, IA – John Carter (pictured) has joined VGM & Associates as the vice president of Sleep and Respiratory Compliance Services. Carter is a respiratory therapist with 25+ years' experience in the home medical equipment industry.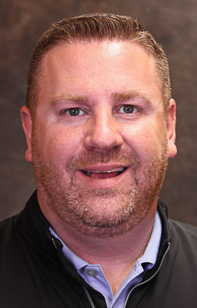 For the past several years, Carter was vice president of Network Development, Contracting, and Sleep Services for VGM HOMELINK, where he was responsible for the contracting and management of provider accounts, network development, as well as contracting and pricing with third party payers.
Carter also helped develop and oversee the operations of a cost-effective/time-sensitive solution for diagnosing and treating Obstructive Sleep Apnea (OSA).
"John's recent experience and knowledge in managing patients is something that will bring incredible value to our team and program at VGM & Associates," stated Barry Thwaits, vice president, Business Development for VGM & Associates.
In his new role, Carter will focus on the creation and implementation of a new CPAP compliance program that will soon be offered by VGM. "I am looking forward to being on the ground floor of a program that offers a service to DME providers to stay patient-focused and offers patients the opportunity to get the most out of their sleep therapy," said Carter.
"We are so excited to bring John onboard to roll out our patient compliance program. This is something our customers need help with, and we are in a great position to solve the need," said Jeremy Stolz, president of VGM & Associates and VGM Fulfillment. "John brings 25+ years of industry experience, is a highly skilled clinician, and cares deeply about our customers and their patients."