PHOENIX – For providers who are looking to get into sleep medicine and/or build on an existing sleep niche, the business part of the equation can get complicated. There are traps to avoid and hurdles to overcome for those who wish to maximize revenue. Mark Boardman, president and CEO of Sleep Coaches makes it his business to think about the specific challenges of sleep medicine.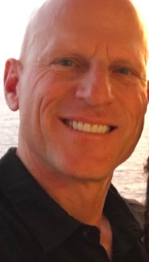 A former DME owner himself, Boardman will be speaking on the topic at Medtrade West, scheduled for July 12-14, 2021 at the Phoenix Convention Center. Medtrade Monday sat down with Boardman to get a sneak preview about his talk, and a bit of analysis about the state of the sleep industry.
Medtrade Monday: What kind of things do you plan to speak on at Medtrade West?
Boardman: It's really about the business model of sleep, and educating, and how to optimize patient engagement for maximum revenue. It's the business model of sleep. And then if we want to drive down into it, it's really about taking a look at your patients, how you're engaging with them, making sure that you're optimizing patient engagement and getting the maximum return on that. All of that ultimately plays into your revenue on re-supply and your whole business model of sleep and how you're approaching it.
Medtrade Monday: How would you characterize the state of sleep awareness among the public?
Boardman: We've definitely seen an increase in awareness. We started to see this happen eight years ago when we were running our DME, and we were respiratory-focused. We had a pretty decent sleep business, and we started seeing an increase in referrals at the time. So obviously that meant more and more people were getting aware of what sleep apnea was—not just from the standpoint that they snore. It was just a little bit more than that.
Medtrade Monday: Has mass media played a role?
Boardman: Take a look at the commercials out there with William Shatner. We hear about implant devices now, we hear about dental devices. You go back even five years ago and certainly 10 years ago, we didn't see this sort of commercialization out there talking and referring to sleep apnea. I do think more and more people are becoming aware of it, and that translates also to providers becoming more and more aware. If a man has had a problem with obesity, he hasn't been sleeping well, and tiredness, high blood pressure—more and more providers are beginning to talk to their patients about sleep apnea. Saying 'Hey, have you ever had a sleep study done?' And if I prescribed one to you, would you do it? And you don't have to go to a sleep lab to get them done. You can do them in your own home.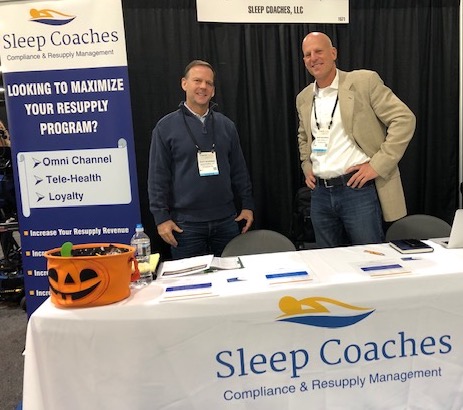 Medtrade Monday: What is the biggest hurdle for providers who want to get into sleep medicine?
Boardman: If you're going to do this, ask the question: What's your value proposition? Because it all starts with talking to providers and getting them to refer sleep apnea patients who have tested positive for sleep apnea in a sleep test. You've got to sit there and say, 'Okay, if a provider is going to refer you their patient, what's your value proposition?' What are you doing relative to that patient's care that the doctor is going to say, 'Yeah, I'm going to trust you with my patient and refer them to you.'
Position yourself as a strategic partner to referral sources. What's your value proposition for patient care? And part of that too is not only the patient care, but is there patient data that you can provide back to that referral source? This ultimately lets that referral source know how that patient is doing relative to how you're taking care of it. That could provide additional benefits back to that referral source and they may not be getting that patient data elsewhere.
Medtrade Monday: What do you think the mood will be like at Medtrade West?
Boardman: I have already received my first vaccination shot, andI'm g oing to get my second one April 14. Talking to a lot of people in the industry that have already gotten their second, I think there is a level of excitement about Medtrade West. Everybody feels like we're turning a corner. I was on a call this morning with some folks at Philips with the Respironics division, and they have the same sentiment. I think there's a level of excitement and the timing on Medtrade West is really good. People are excited to get back to work and see people again. Let's get back into what we were doing before this thing hit us.
Medtrade Monday: What is your level of optimism about the sleep medicine business?
Boardman: Our optimism is extremely high. When I look at the relationships we have with VGM to Philips, Medtrade, to the HMEs that we service—everybody feels extremely optimistic about their overall businesses and where it's going. And then going back to the heightened awareness of sleep apnea, more and more people understand it. I've started some conversations on the payer side, and they're getting more and more assertive and aggressive into understanding that supporting the managed care of somebody with sleep apnea before it could turn into a comorbidity is prudent. The payers are starting to see the benefit of managed care as well. Overall, we think that it's a growing business and very significant for HMEs to really get more and more aggressive into what they're doing with their sleep business.