AMSTERDAM, NL – Royal Philips recently provided an update on the comprehensive test and research program of its subsidiary Philips Respironics, following the voluntary recall notification/field safety notice* to address potential health risks related to the polyester-based polyurethane (PE-PUR) sound abatement foam in specific CPAP, BiPAP, and mechanical ventilator devices.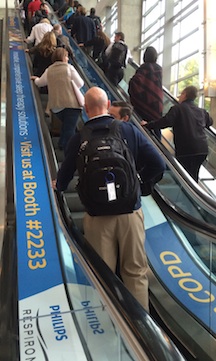 Following previous updates in December 2021 and June 2022, additional test results and assessments have now been completed for the first-generation DreamStation sleep therapy devices (approximately 68% of the registered devices globally). These devices have not been exposed to ozone cleaning in line with the instructions for use.
The test and research program has been conducted together with five independent, certified testing laboratories, and the results have been reviewed and assessed by third-party qualified experts and Philips Respironics, as well as an external medical panel.
The new results indicate that exposure to particulate matter (PM) emissions from degraded foam in DreamStation devices, including potential respirable and non-respirable particulates, is unlikely to result in an appreciable harm to health in patients…The results further indicate that the exposure to volatile organic compound emissions (VOCs) is not anticipated to result in long-term health consequences for patients. See full Philips Press Release.