AMARILLO, TX – On Thursday, January 28, 2021, the Department of Justice issued the following press release:
Athenahealth, Inc. (Athena), a Watertown-based developer of electronic health records (EHR) services, has agreed to pay $18.25 million to resolve allegations that it violated the False Claims Act (FCA) by paying illegal kickbacks to generate sales of its EHR product, athenaClinicals.
In a complaint filed in conjunction with today's settlement, the United States alleged that Athena violated the FCA and the Anti-Kickback Statute through three marketing programs. First, Athena allegedly invited prospects and customers to all-expense-paid sporting, entertainment, and recreational events. The most lavish of these events, such as "bucket list" trips to the Masters Tournament and the Kentucky Derby, included complimentary travel along with luxury accommodations, meals, and alcohol. Second, Athena allegedly paid illegal fees to its customers through its "Lead Generation" program designed to identify new prospective customers. Under this program, Athena paid up to $3,000 per physician that signed up for Athena services, regardless of how much time (if any) the client spent speaking or meeting with the lead. Finally, it is alleged that Athena entered into deals with competing companies that had decided to discontinue their health information technology products. Pursuant to those agreements, known as "Conversion Deals," the other companies agreed to refer their clients to Athena, and Athena paid competitors based on the value and volume of practices that were successfully converted into Athena customers.
As a result of these kickbacks, it is alleged that Athena improperly generated sales for itself while causing healthcare providers to submit false claims to the federal government related to incentive payments for adoption and "meaningful use" of Athena's EHR technology.
"Across the country, physicians rely on electronic health records software to provide vital patient data. Kickbacks corrupt the market for health care services and risk jeopardizing patient safety," said United States Attorney Andrew E. Lelling. "We will aggressively pursue organizations that fail to play by the rules; EHR companies are no exception."
"This resolution demonstrates the department's continued commitment to holding EHR companies accountable for the payment of unlawful kickbacks in any form," said Acting Assistant Attorney General Brian Boynton for the Department of Justice's Civil Division. "EHR technology plays an important role in the provision of medical care, and it is critical that the selection of an EHR platform be made without the influence of improper financial inducements."
"If the benefits of Electronic Health Records are to be fully realized, patients must be confident providers have selected the most effective system – not the one paying the largest kickbacks. Time and again, we've seen fraudulent activity undermine the integrity of medical decisions, subvert the health marketplace, and waste taxpayer dollars," said Phillip M. Coyne, Special Agent in Charge for the Office of Inspector General of the U.S. Department of Health and Human Services. "We will continue to hold accountable those who provide illegal incentives in order to influence the decision-making of health care providers."
"It is illegal for companies to extend invitations to all-expense-paid sporting, entertainment, and recreational events, and other perk-filled offers to its prospective customers to win business and boost their bottom line through illegal kickback schemes," said Joseph R. Bonavolonta, Special Agent in Charge of the FBI Boston Division. "Today's agreement by Athena to pay $18.25 million should send a strong message to anyone thinking about engaging in this type of illegal activity. The FBI will continue to work with our law enforcement partners to do everything in our power to safeguard our government health care programs and the taxpayers picking up the bill."
The settlement with Athena also resolves allegations in two whistleblowers lawsuits.  Under the qui tam provisions of the False Claims Act, private individuals, known as relators, can sue on behalf of the government for false claims and share in any recovery.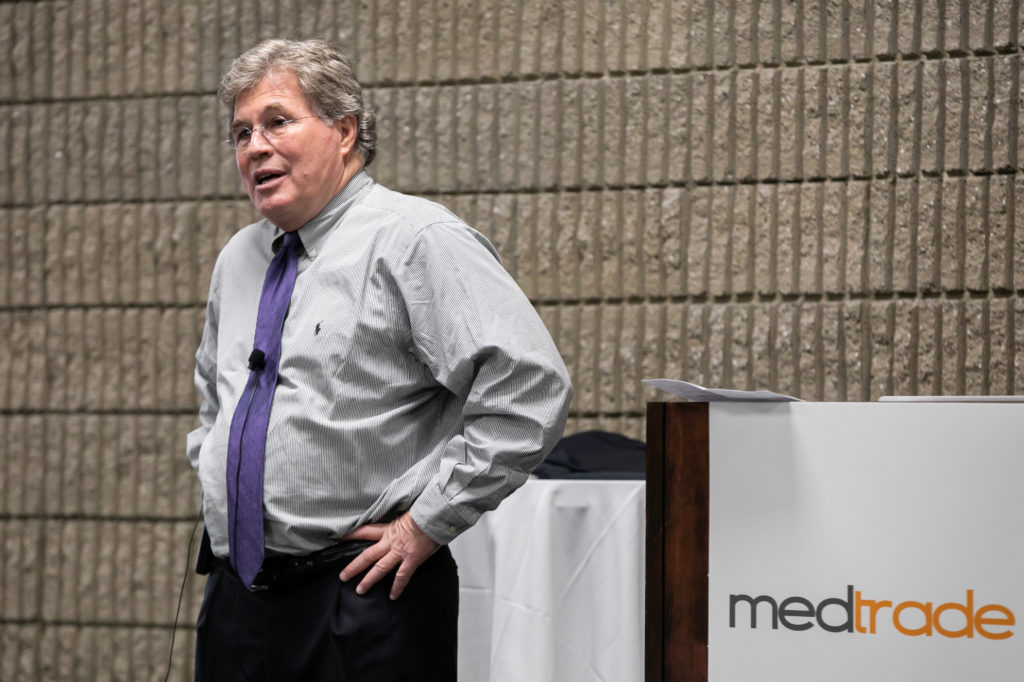 DME suppliers can draw the following lessons from the Athenahealth settlement:
Trust your Instincts – In looking at a proposed arrangement, "if your brain tells you one thing, but your stomach tells you something else, ignore your brain and trust your stomach." What I am saying is that a person may be able to intellectually rationalize a fraudulent arrangement, but if it feels funny then walk away.
Every Employee is a Potential Whistleblower – If a DME supplier is doing something it should not be, someone knows about it. That "someone" is usually an employee. Virtually all employees are aware of whistleblower lawsuits. If an employee witnessed fraudulent actions by his/her employer, the employee may be motivated to gather information and hire an attorney who specializes in filing whistleblower lawsuits. The lawsuit will be in the name of the employee and, also, in the name of the United States. The lawsuit will be filed in federal court and it will "go under seal." This means that no one knows about the lawsuit except for the government. A civil Assistant U.S. Attorney ("AUSA") will review the lawsuit and will likely appoint agents to investigate the allegations set out in the lawsuit. This investigation may take six to 12 months or longer. After the investigation is completed, or even if it is still ongoing, if the AUSA concludes that the whistleblower lawsuit has merit, the DOJ will "intervene." This means that the DOJ will take over prosecuting the lawsuit and the employee (and his/her attorney) can pretty much "sit on the sidelines." It is at this time that the lawsuit is unsealed and is served on the employer. The lawsuit is based on violation of the federal False Claims Act ("FCA"). Normally, whistleblower lawsuits are settled, with the relator receiving 15 percent to 20 percent of the settlement proceeds. If the civil AUSA concludes that the facts indicate that a crime was committed, the civil AUSA will hand the file over to a criminal AUSA to determine if, in addition to the civil allegations set out in the whistleblower lawsuit, the DOJ wants to bring criminal charges against the employer.
A Kickback Results in a False Claim – Most DME suppliers understand that if they bill for a product not delivered—or deliver one type of product and deliver another type of product—a "false claim" arises. Equally important, however, is that if a DME supplier is engaged in a kickback arrangement, claims that ultimately arise out of that arrangement are also "false claims."
Avoid Sham Marketing Programs – As the old Charles Schwab commercial used to say: "You can put lipstick on a pig … but it is still a pig." This phrase applies to sham marketing programs. At the end of the day, a DME supplier cannot hide fraud. The supplier may attempt to disguise the fraud, but eventually the existence of fraud will come out.
Jeffrey S. Baird, JD, is Chairman of the Health Care Group at Brown & Fortunato, PC, a law firm with a national health care practice based in Texas. He represents pharmacies, infusion companies, HME companies, manufacturers and other health care providers throughout the United States. Mr. Baird is Board Certified in Health Law by the Texas Board of Legal Specialization and can be reached at (806) 345-6320 or jbaird@bf-law.com.

2021 Look Ahead for DME Suppliers
Presented by: Andrea Stark, MiraVista, LLC and Jeffrey S. Baird, Esq., Brown & Fortunato, P.C.
Moderated by: Liz Beaulieu, HME News
Thursday, February 4, 2021
1:00 p.m. EST
Pick your metaphor: tornado, flood, forest fire. No one is shedding tears at the passing of 2020.
There is, however, a silver-lining. A new year is an opportunity for a fresh start with the experience and wisdom to make the most of it. Hello, 2021!
To help DME suppliers thrive in the brave new world, Andrea Stark (MiraVista), Jeff Baird (Brown & Fortunato), and Moderator Liz Beaulieu (HME News) are hosting the 11th annual 2021 Look Ahead for DME Suppliers on Thursday, February 4, 2021, at 1:00 PM (ET).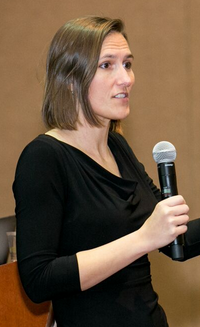 In this session, the trio spotlights:
Provider Relief Fund reporting deadlines and potential liabilities.
New risks (and opportunities) related to the Stark anti-kickback laws.
Audit developments, including pandemic respiratory claims and the return of TPE.
Exit strategies for the end of the public health emergency.
The future of telehealth.
Anticipated changes to ventilator coverage and reimbursement rates.
The 2021 competition's impact on the next round of bidding.
… and much more!
After the presentation, attendees have open access to the presenters' expertise during the live Q&A session. See you there!
Register for the event.