AMARILLO, TX – The DME industry, as we know it today, has been around for about 40 years. It is a young industry. For the first 30 years of its existence, there was little government oversight on the DME industry. This has changed. Over the last 10 years, it feels like the government is making up for lost time.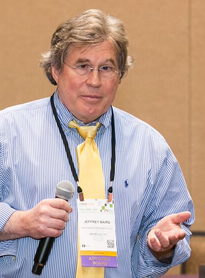 Today, the DME industry is caught in a "perfect storm": competitive bidding, reimbursement cuts, stringent documentation requirements, aggressive audits, and the proliferation of "whistleblowers." Some DME suppliers will implement "economies of scale" that will allow them to succeed in the Medicare fee-for-service ("FFS") arena. However, these suppliers will be the exception. Most DME suppliers can no longer build their business model on Medicare FFS. Most suppliers need to go outside their comfort zone and look for new sources of income. Said another way, suppliers need to lessen their dependence on Medicare FFS.
For the last four decades, suppliers have primarily provided DME on an assigned basis. Medicare paid the suppliers directly and the patients only had to pay their copayments and deductibles. Until the last several years, this worked out for DME suppliers. Until the last several years, reimbursement was high enough and audits were not onerous…..meaning that the "assignment model" worked well for suppliers. Under this "assignment model," on the relatively rare occasion when a supplier did bill non-assigned and Medicare was asked to reimburse the patient, such reimbursement was usually made. All of this is changing.
It is becoming cost-prohibitive for many suppliers to continue with the "assignment model." Up to now, DME supplies have shouldered the burden of the increasingly onerous Medicare policies. The suppliers have shielded their patients from the pain inflicted by Medicare policies. Financially, most DME suppliers can no longer do this. The industry is having to shift the burden (of complying with the increasingly onerous Medicare policies) to the DME suppliers' patients. While this may be unnerving, it is the "new normal."
What we are now witnessing are (i) DME suppliers are electing to be non-participating and (ii) DME suppliers are billing non-assigned. If a non-participating supplier provides a product on a non-assigned basis, this means that the supplier is not agreeing to accept the Medicare allowable as payment in full, can collect directly from the patient, and can charge more than the Medicare allowable in such cases. The supplier must file the claim with Medicare on behalf of the patient and any Medicare reimbursement will go directly to the patient. The bottom line is that the non-participating supplier (that is not a competitive bid contract supplier taking care of competitive bid patients) can collect up-front from the patient (i.e., bill non-assigned). But as is often the case, the "devil is in the details."
And so let's talk about the "details." Set out below is Part 3 of a 3 Part series that discusses frequently asked questions ("FAQs") pertaining to billing non-assigned.
ABNs/Medicare Advantage
Question – Do ABNs apply to Medicare Advantage plans?
Answer – ABNs are specific to Medicare FFS. Whether a Medicare Advantage plan requires an ABN or something equivalent to an ABN, to hold the patient responsible if the plan denies coverage for the claim, is dependent on the particular plan.
Collection of Capped Rental Items Up Front
Question – If we are billing a non-assigned capped rental item, can we collect all 13 months at the time of initial set up?
Answer – No.
Medical Assistance Secondary
Question – Are we allowed to bill non-assigned for patients with medical assistance secondary?
Answer – This is a state by state issue. Some states allow suppliers to bill patients as long as they do not bill the Medicaid program. If the patient is a QMB Medicaid eligible, a supplier must take assignment. Other Medicaid programs may allow a supplier to not take assignment.
Prior Authorization
Question – Can we bill non-assigned for items that require prior authorization through Medicare? If so, must we obtain the prior authorization? Would obtaining the prior authorization mean we must accept assignment?
Answer – Yes, you can bill non-assigned on an item that requires prior approval. Obtaining prior approval does not mean you have to take assignment. A supplier is required to follow Medicare guidelines for coverage regardless of assignment of claim.
Avoiding Discrimination
Question – Can I put in a policy across the board that I will only be selling nebulizers, rollators, etc. on a cash basis?
Answer – As long as any policy is applied to patients of all payors, it should not be considered to be discriminatory. However, Medicare enrolled suppliers should not adopt an across the board policy to only sell capped rental items.
Separate "Retail" Company
Question – If we were to start a "retail" company with no PTAN or billing of insurance whatsoever, would we be allowed to sell items such as CPAP machines that are "Rx" only items? If so, would we be required to maintain charts or records of patients so we can prove we received an Rx prior to dispensing?
Answer – Items that require a prescription prior to dispensing should be labeled as such. Any item labeled as a prescription device or supply requires a prescription prior to dispensing, regardless of whether it is being sold by a Medicare supplier, "retail" company or online company with no PTAN. State licensing requirements govern who can/cannot sell Rx items. The seller of a prescription-only item should retain the Rx in its records.
Electronic Signature
Question – Will Medicare accept an electronic signature from a patient for monthly rentals?
Answer – Medicare should accept an electronic signature that meets the requirements of the Uniform Electronic Transactions Act ("UETA"). In the past, CMS has taken the approach that electronic signatures are not sufficient for AOBs and have attempted to require blue ink documents. We believe that as long as the UETA is followed, CMS should be required to accept electronic documentation. However, you should be aware that there is some risk that CMS may still question the use of an electronic signature. This question is being posed to CMS for clarification.
Accepting Lesser Amount From Non-Assigned Patient
Question – If we usually charge all insurances (for example) $400/month for E1390, but are unwilling to accept Medicare's rates and charge a patient $200/month as non-assigned, are we essentially saying that we would take $200/month? Would we be obligated to changing our E1390 price to $200/month?
Answer – Yes, by charging a non-assigned price of $200/month, you are stating that you will accept $200/month as adequate payment. The price you charge for a non-assigned claim should be your usual charge, and not a reduced amount, as other payers could claim you are charging them an excess amount.
Purchase of Capped Rental Item
Question – Can a non-CB supplier have the non-CB patient pay a purchase price for a capped rental item and then bill Medicare as a rental non-assigned?
Answer – No, if the supplier sells the equipment as a purchase to the patient, it cannot bill Medicare as a non-assigned capped rental.
Billing After 36th Month
Question – How much can a supplier bill for oxygen after the 36 months?
Answer – A supplier cannot bill any amount, either to Medicare or the patient, for rental of oxygen equipment beyond the 36th month. After the 36th month rental, the supplier can only bill for oxygen contents (if applicable), and maintenance and servicing (if performed).
Medicare Remittance Notice
Question – When we bill unassigned to Medicare, will we still get the Medicare Remittance Notice or will that only go to the patient?
Answer – Both the supplier and the patient will receive a copy of the remittance.
Subsequent Denial of Non-Assigned Claim
Question – If Medicare initially pays and then subsequently denies the non-assigned claim, is the supplier going to get a charge back or will the patient be asked to pay it back?
Answer – If the claim is denied in a post-pay audit and the supplier did not have a signed ABN for the reason of the denial, then the supplier will have to refund the amounts collected from patient.
Question – If a supplier sells a product non-assigned, what are the reasons that Medicare can subsequently deny the claim? The supplier (not the beneficiary) will be held financially responsible and will need to refund to the beneficiary the amount the beneficiary paid.
Answer – Applicable reasons for denial requiring an ABN are denials for lack of medical necessity, failure to have a Medicare supplier number, violation of telephone solicitation prohibition, denial of an Advanced Determination of Medicare Coverage (ADMC) request, and non-contracted suppliers for competitive bid items in a CBA.
Medicare and BCBS Patients Treated the Same?
Question – If you sell a nebulizer for a $75.00 cash price to a Medicare patient, do you have to do the same with a BCBS patient?
Answer – No, but if you are contracted with BCBS you need to follow your contract provisions which may not allow you to sell to a BCBS patient privately.
AOB
Question – If you have an AOB on file, would you still need the beneficiary to sign an authorization for every month of a non-assigned capped rental claim?
Answer – Yes. An AOB is when the supplier is accepting assignment.
Billing Secondary Insurance
Question – Is the supplier on a non-assigned claim responsible to bill the beneficiary's secondary insurance?
Answer – No, a supplier is not required to bill secondary insurance on a non-assigned claim.
Response to Appeal
Question – When we bill non-assigned with the coverage criteria met and the remittance shows a denial on the claim, who is responsible to appeal for payment?
Answer – According to CGS, either the patient or the supplier can file the appeal.
ABN
Question – If we have a Medicare customer walk in with all the medical documentation and the diagnosis qualifies for an item (walker) but Medicare allowable is low and we do not want to accept assignment, what reason do we state on the ABN for not accepting assignment?
Answer – An ABN is not required for a non-assigned claim unless the supplier has a reasonable basis to believe that Medicare will deny the claim.
Notification of Billing Non-Assigned
Question – Does a non-participating supplier need to post a notice that it is changing its policy on collecting upfront?
Answer – A non-participating supplier can choose to not accept assignment on a claim-by-claim basis. The suppliers will likely continue to accept assignment on some items, and not on others. Therefore, the supplier should notify the patient in advance any time it will not accept assignment for an item.
CPAP Supplies
Question – We are hearing from beneficiaries that they can buy CPAPs from internet sites. In this scenario, how will Medicare pay for future supplies?
Answer – The patient would need to meet all Medicare requirements for the CPAP unit and the supplier would need all of this documentation to get paid for the supplies. The supplier could enter a NTE segment indicating that the patient owns the CPAP, the claim would likely deny, and would need to be reopened or appealed in order to get paid.
Exiting the Medicare Business
Question – If we want to get out of the Medicare business completely, can we continue to service the rental patients we have now and just stop taking new patients?
Answer – Yes, you can. However, you are required to continue servicing capped rental patients until the end of the capped rental period, or end of the 5 year period for oxygen patients. Failure to do so can be seen as violation of Medicare requirements. The same response applies whether you are participating or non-participating. You can continue servicing capped rental patients as required, but stop taking any new Medicare patients.
TPA Prohibition Against Billing Non-Assigned
Question – I have a contract with a third party administrator to supply DME for its patients but I must accept assignment. May I still be able to bill non-assigned claims to Medicare for the same equipment?
Answer – You will not be discriminating against a Medicare patient so long as you only make that product available to patients for whom you are paid a threshold price, whether that payment amount is collected from the patient on a non-assigned claim, or from the payor (with patient co-pay) for an assigned claim.
Complying With Medicare Guidelines
Question – If we choose to provide certain items non-assigned to Medicare beneficiaries with an ABN, is there still an expectation that an attempt to meet Medicare guidelines was made?
Answer – The supplier should attempt to make sure Medicare guidelines are met for any product dispensed to a Medicare patient, whether assigned or non-assigned. If the supplier is aware that Medicare guidelines are not met, then the supplier should have the patient sign an ABN detailing what Medicare requirements are not met as the basis for an expected denial of coverage.
Department of Hospital
Question – Can a DME supplier that is a department of a participating hospital become a non-participating provider if the supplier uses the same Tax ID as the hospital?
Answer – The NSC states that if the supplier and the hospital are under the same Tax ID number, and if the hospital is participating, then the supplier must be participating as well.
CB Contract Supplier
Question – Can a CB winner deny service(s)? Rumor has it that some suppliers are not wanting to dispense walkers.
Answer – A contracted winner cannot refuse to provide services for which it is contracted. If a complaint is filed with CMS, it will follow-up with the contracted supplier.
Commercial Insurance Prohibition Against Billing Non-Assigned
Question – We contract with a lot of commercial insurances that prohibit billing non-assigned and that do not reimburse what we would consider to be acceptable reimbursement. Using an example of procedure code A7036, can we state that we can provide this item for a reimbursement of at or above $36? If a particular insurance company does not meet this reimbursement, we would either bill unassigned or not provide the service?
Answer – You will not be discriminating against a Medicare patient so long as you only make that product available to patients for whom you are paid the threshold price set, whether that payment amount is collected from the patient on a non-assigned claim, or from the payor (with patient co-pay) for assigned claims. In the circumstance that a commercial payor requires that you accept assignment, you can decline to make a particular product available unless the reimbursement meets the threshold amount established for that item (unless your contract requires otherwise).
Jeffrey S. Baird, JD, is Chairman of the Health Care Group at Brown & Fortunato, PC, a law firm based in Amarillo, Tex. He represents pharmacies, infusion companies, HME companies and other health care providers throughout the United States. Mr. Baird is Board Certified in Health Law by the Texas Board of Legal Specialization, and can be reached at (806) 345-6320 or jbaird@bf-law.com.