AMARILLO, TX – The DME industry, as we know it today, has been around for about 40 years. It is a young industry. For the first 30 years of its existence, there was little government oversight on the DME industry. This has changed. Over the last 10 years, it feels like the government is making up for lost time.
Today, the DME industry is caught in a "perfect storm": competitive bidding, reimbursement cuts, stringent documentation requirements, aggressive audits, and the proliferation of "whistleblowers." Some DME suppliers will implement "economies of scale" that will allow them to succeed in the Medicare fee-for-service ("FFS") arena. However, these suppliers will be the exception. Most DME suppliers can no longer build their business model on Medicare FFS. Most suppliers need to go outside their comfort zone and look for new sources of income. Said another way, suppliers need to lessen their dependence on Medicare FFS.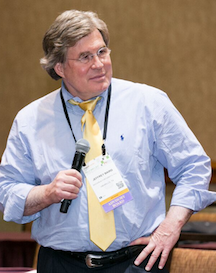 For the last four decades, suppliers have primarily provided DME on an assigned basis. Medicare paid the suppliers directly and the patients only had to pay their copayments and deductibles. Until the last several years, this worked out for DME suppliers. Until the last several years, reimbursement was high enough and audits were not onerous…..meaning that the "assignment model" worked well for suppliers. Under this "assignment model," on the relatively rare occasion when a supplier did bill non-assigned and Medicare was asked to reimburse the patient, such reimbursement was usually made. All of this is changing.
It is becoming cost-prohibitive for many suppliers to continue with the "assignment model." Up to now, DME supplies have shouldered the burden of the increasingly onerous Medicare policies. The suppliers have shielded their patients from the pain inflicted by Medicare policies. Financially, most DME suppliers can no longer do this. The industry is having to shift the burden (of complying with the increasingly onerous Medicare policies) to the DME suppliers' patients. While this may be unnerving, it is the "new normal."
What we are now witnessing are (i) DME suppliers are electing to be non-participating and (ii) DME suppliers are billing non-assigned. If a non-participating supplier provides a product on a non-assigned basis, this means that the supplier is not agreeing to accept the Medicare allowable as payment in full, can collect directly from the patient, and can charge more than the Medicare allowable in such cases. The supplier must file the claim with Medicare on behalf of the patient and any Medicare reimbursement will go directly to the patient. The bottom line is that the non-participating supplier (that is not a competitive bid contract supplier taking care of competitive bid patients) can collect up-front from the patient (i.e., bill non-assigned). But as is often the case, the "devil is in the details."
And so let's talk about the "details." Set out below is Part 1 of a 3 Part series that discusses frequently asked questions ("FAQs") pertaining to billing non-assigned.
Home Oxygen
Question – Being a supplier in a rural, non-competitive bid ("CB") area, do you have any advice or suggestions regarding home oxygen? Can we accept assignment on the concentrator and not accept assignment for the portable gaseous system? If so, can we then have a price of "X" dollars per tank, applicable to all payers? We transfill our own tanks, but it still does not seem feasible for any patient to be allowed an unlimited number of tanks, especially with the new fee schedule.
Answer – During the rental period, the content for the portable is included in the payment for the concentrator. It may be better to provide non-assigned on the concentrator and assigned on the portable equipment. After the 36th month, there is concern with adjusting the price on the non-assigned portable contents based on tanks used and then whether this would apply to all payers. CMS has issued no guidance on what suppliers can do in this instance. It could be perceived as unbundling as Medicare requires oxygen content to be paid at a bundled rate.
Question – We would like to continue to service our oxygen patients through the five year mark and then recommend that they find another supplier at that point because we doubt that any company would take them in the middle of the their rental period. If we do this, do we also have to stop taking Medicaid patients? Would we lose our Medicare supplier number if we do this? Do we need a Medicare supplier number to bill private insurance?
Answer – The supplier can choose not to provide oxygen to Medicare beneficiaries after the five years. Suppliers are obligated to provide oxygen equipment, once they submit the first rental claim, through the five year period unless the patient chooses to change suppliers or another exception applies. The supplier cannot force patients to go to another supplier mid-rental unless the patient moves outside the supplier's service area during the 36 month rental period. Each state Medicaid program has its own rules. If the supplier has a Medicaid provider number, it can choose to accept or not accept these patients. Suppliers that do not bill the Medicare program at all will lose their supplier number after 12 months of no billing. Commercial insurance carriers decide what the criteria are for a supplier to be able to participate as a provider under the insurance plans. Some commercial insurance plans require suppliers to be able to bill Medicare. The supplier needs to refer to specific commercial insurance payer requirements. Many state Medicaid programs require the supplier to be enrolled with Medicare.
Monthly Signature
Question – It is my understanding that the requirement for a monthly signature from the beneficiary for non-assigned claims is found in Jurisdiction C. Does this apply to all Jurisdictions?
Answer – The monthly signature authorization requirement for non-assigned rental claims is also set out in federal regulations, and so it is applicable to all Jurisdictions.
Question – If we do not have to get an ABN monthly for billing non-assigned rentals, then what does the patient have to sign monthly?
Answer – A payment authorization that allows a supplier to submit monthly claims.
Nebulizer Medications
Question – If the customer agrees to purchase a nebulizer from a CB supplier for cash, is the customer able to receive covered nebulizer medications from a pharmacy? If the customer resides in a CBA and obtains the nebulizer for cash from a non-CB supplier, is the customer able to receive Medicare covered nebulizer medications from a pharmacy?
Answer – The nebulizer medications should be covered if the patient meets Medicare medical necessity coverage criteria for the nebulizer and all of the following information is submitted with the initial claim in Item 19 on the CMS-1500 claim form or in the NTE segment for electronic claims: HCPCS code of base equipment, a notation that this equipment is beneficiary owned, and the date the patient obtained the equipment.
Secondary Insurance
Question – If we do not accept assignment for an item and charge the patient more than the Medicare allowable, may secondary (non-supplemental) pick up the extra? Is there a modifier that will trigger this?
Answer – If you do not accept assignment on an item, the billed amount will be whatever amount you choose to set. The secondary would not typically pay the difference between your billed and allowed charge. This is typically disallowed by secondary payers. There is no modifier to trigger this.
Participating vs. Non-Participating
Question – If we are a Medicare participating provider, are we able to bill non-assigned?
Answer – No. Medicare participating suppliers are required to accept assignment for all items or services provided to a Medicare FFS patient.
Recoupment Risk
Question – If all non-assigned claims have signed ABN, is there still a risk for the supplier to have to repay money to Medicare?
Answer – There is virtually no published information from Medicare on the risk of liability for non-assigned claims. The intake process needs to be same for assigned and non-assigned claims. If the patient does not meet medical necessity criteria and the supplier chooses to provide the product and bill non-assigned, an ABN should be issued and, assuming the ABN is valid, recoupment liability should not be imposed on the supplier. The supplier should not be routinely obtaining an ABN for all non-assigned claims. An ABN should only be issued when the supplier reasonably believes that the claim will be denied. In the instance when a non-assigned claim is reviewed and payment is denied, the supplier will usually be required to refund the amount collected back to the Medicare beneficiary unless a valid ABN was obtained.
CPAP Supplies
Question – Can we continue to sell CPAP supplies to our current patients on a non-assigned basis if we stop taking any new Medicare patients?
Answer – If you are not a CB supplier in a CBA, you can choose to provide CPAP supplies non-assigned and not take any new Medicare patients.
Documentation
Question – Are we obligated to obtain all the same paperwork (medical necessity, face-to-face, etc.) if we are going to bill non-assigned?
Answer – A supplier should evaluate all patients against the LCD and policy article requirements. If a patient meets all Medicare requirements, an ABN cannot be used. A non-assigned claim can be filed with appropriate notification to the patient.
Selling a Capped Rental Item
Question – Assume we sell a capped rental item for cash, we obtain a signed ABN, and the beneficiary checks Option 1. We should have to file a non-assigned claim….right? How do we get the claim past CEDI with the NU modifier since the HCPCS only has a rental option? If we get past CEDI, it will be denied for an invalid modifier. How does that work? What should the denial be and what will happen if the patient appeals?
Answer – A supplier can only use an ABN and sell a capped rental item if the patient chooses Option 2 on the ABN to not have the claim submitted to Medicare. A claim with a capped rental HCPCS code and the NU modifier will reject and never be processed by Medicare. If a patient chooses to have the claim filed with Medicare, then the supplier cannot sell it and must follow Medicare rules. This must be based on the beneficiary's initiative to purchase the item.
Jeff Baird and Lisa Smith will be presenting the following webinar:
AAHOMECARE'S EDUCATIONAL WEBINAR
Oxygen: When Do the 36 Months Start Over?
Presented by: Jeffrey S. Baird, Esq., Brown & Fortunato, P.C. & Lisa K. Smith, Esq., Brown & Fortunato, P.C.
Tuesday, May 9, 2017
2:30-4:00 p.m. EASTERN TIME
When a DME supplier provides an oxygen concentrator to a Medicare beneficiary, Medicare will pay the supplier for the first 36 months and then the supplier will be obligated to service the beneficiary's oxygen needs, for very little compensation, for the next 24 months. Occasions may arise when the beneficiary's continuous use of the concentrator is interrupted. This interruption may be caused by one of the following: (i) the concentrator is lost, stolen, or damaged beyond repair; (ii) there is an extended break in need of greater than 60 days; (iii) the supplier sells its assets to another supplier; (iv) the supplier goes out of business; (v) the supplier files bankruptcy; or (vi) the beneficiary relocates outside the supplier's service area. When one of these events occurs, and afterwards the beneficiary subsequently starts using a concentrator provided by the initial supplier or a concentrator provided by a new supplier, the question becomes: Can the 36 month rental period start over?
Register for Oxygen: When Do the 36 Months Start Over? on Tuesday, May 9, 2017, 2:30-4:00 pm ET, with Jeffrey S. Baird, Esq., and Lisa K. Smith, Esq., of Brown & Fortunato, PC.
Contact Ika Sukh at ikas@aahomecare.org if you experience any difficulties registering.
FEES:
Member: $99.00
Non-Member: $129.00
Jeffrey S. Baird, JD, is chairman of the Health Care Group at Brown & Fortunato, PC, a law firm based in Amarillo, Tex. He represents pharmacies, infusion companies, HME companies and other health care providers throughout the United States. Mr. Baird is Board Certified in Health Law by the Texas Board of Legal Specialization, and can be reached at (806) 345-6320 or jbaird@bf-law.com.