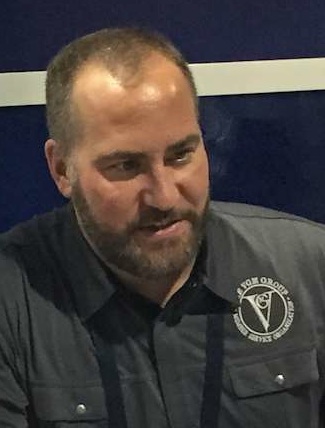 ATLANTA – The Georgia Association of Medical Equipment Services (GAMES) is hosting a Workshop for billing department personnel. The event features several speakers, including Medtrade Educational Advisory Board member Wayne van Halem (pictured). The event is scheduled for:
Tuesday, Nov 17, 2015
Sponsored by: Wyndham Atlanta Galleria, Atlanta, Ga

The information-packed workshop is designed to help providers get and keep more of their money. Learn new skills, tips, and best practices delivered by dynamic speakers covering relevant topics.
Agenda
8:30 am – 8:45 am Welcome and overview of the Day
8:45 am – 10:00 am Update on DME Audits
Presented by Wayne van Halem, The van Halem Group
The RACs are quiet but the SMRC and DME MACs are not. This presentation from audit expert, Wayne van Halem, will provide a detailed discussion of the current audit environment including a RAC and SMRC update, top audit issues, legislative activity, and what to expect for the remainder of the year and into next year.
10:00 am – 10:15 am Break / Speak with your HP Rep.
10:15 am – 11:15 am Denial management – Top 5 issues leading to denials
Presented by Barbara Penzien and Dawn Chapman, Barbara's Billing
Are you seeing the same denials over and over? Denials are an expected part of the DME Industry, but many of them can be easily prevented. Learn from top billing experts how to prevent common denials.
Most denials for DME are due to the lack of diligence in obtaining the correct documentation before equipment placement. Let us walk you through the top 5 documentation mistakes.
11:15 am – 12:15 pm AR on the Rise? Mine your Data & Leverage Online Tools to Reduce AR
Presented by Andrea Stark, MiraVista, LLC
New advancements in technology have presented the industry with access to information, never before available. Data is all around us and can be an extraordinary tool for DME suppliers to regain control, identify inefficiencies and make informed decisions. Even the DME MACs have embraced technological advancements and have released new tools for DME suppliers to utilize in their day-to-day operations. Reimbursement Consultant Andrea Stark showcases the newest web-based tools available to DME suppliers and highlights ways to extract and manipulate data for the benefit of your business. There is low hanging fruit in every AR report that is begging to be collected. Leverage your data to materialize collection opportunities. You don't have to be a computer whiz to get the information that you need. Attend this unique session to gain a baseline understanding of data manipulation using Microsoft Excel and to look at other tools that can be used to improve efficiency within your business.
12:15 pm – 1:00 pm Lunch (on your own) / Meet your HP Rep.
1:00 pm – 1:45 pm Nagging Questions Keeping You Up at Night?
Don't you hate those questions you have but you are just not sure where to get the answers? Do you have claims at ALJ that you want to learn about the potential for settlement? Want to discuss how to upload documentation for audit responses to CGS Medicare? Do you have questions on best practices for your organization? What about documentation – are you sure it will qualify? Get answers to these and any other questions keeping you up at night at this open Q&A session with Wayne Van Halem, Andrea Stark, and moderator, Laura Williard.
1:45 pm – 2:45 pm Rapid-Fire session: The Top 10 Ways to Reduce the Impact of Audits
Presented by Wayne van Halem, The van Halem Group
Hold onto your seats! This is a fast-paced session to teach you how to reduce the impact of audits on your bottom-line.
2:45 pm – 3:00 pm Refreshment Break
3:00 pm – 4: 15 pm Reimbursement Changes on the Horizon: Are you ready for 2016?
Presented by Andrea Stark, MiraVista, LLC
CMS is set to rollout National Pricing derived from competitive bid rates on January 1, 2016. This rollout will impact all suppliers not currently in a competitive bidding area. Andrea will discuss where these national rates came from and how they will be applied along with any developments on initiatives to alter the payment reductions.
Andrea will also discuss the pending bundled payment program for Standard Power Wheelchairs and Continuous Positive Airway Pressure Devices (CPAP). What does bundling mean? How will it work? Who is affected? Join us as Andrea answers these questions and more in this timely and informative session so that you step into 2016 with confidence!
4:15 pm Closing Comments and Adjourn
Get Live Help with Medicaid Claims
Meet HP Field Reps Sabine Fortune, Middle Georgia Field Rep, Danny Williams, Northwest Georgia Field Rep, and Rebecca Smith, Atlanta Field Rep on Tuesday, November 17, at the GAMES Reimbursement Workshop in Atlanta! Bring your problem claims and get live help on the spot. HP Field Reps will have internet and computers and be equipped to help you resolve nagging issues and unanswered questions. Don't miss this opportunity.
Bring your "problem" claims with you and leave with resolution!
Location:
Wyndham Atlanta Galleria
6345 Powers Ferry Road NW | Atlanta, GA 30339
Call the hotel directly at 770-955-1700 or call the reservations line at 800-996-3426 to reserve your sleeping room at the discounted rate of $109! But call before November 6th! And be sure to say you are with GAMES.
Registration:
1st person $109
2nd – 3rd person $99 each
4 or more people $89 each
CLICK HERE to register now!