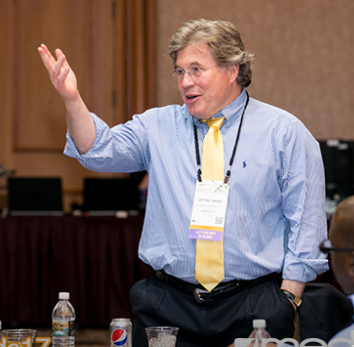 AMARILLO, TX – In previous Medtrade Monday articles, we have discussed arrangements that DME suppliers enter into that violate the federal anti-kickback statute ("AKS"). For example, a kickback arises if a supplier pays commissions to a 1099 independent contractor marketing rep (individual or marketing company) that generates patients for the supplier who are covered by a federal health care program ("FHCP"). We discussed the kickbacks alleged in Operation Brace Yourself (i.e., the DME supplier pays a lead generation company, which in turn pays a telehealth company, which in turn pays a telehealth physician, who in turn writes an order for a back brace…in which such order goes back to the DME supplier that started the process).
Several articles discussed the fact that many lead generation and telehealth companies have left the orthotics space and have entered the genetic testing space (i.e., the genetic testing lab pays a lead generation company, which in turn pays a telehealth company, which in turn pays a telehealth physician, who in turn writes an order for a lab test…in which such order goes back to the genetic testing lab that started the process).
I reviewed a number of recent Department of Justice (DOJ) Press Releases. Here are excerpts:
Three Charged in $180 Million Health Care Fraud and Money Laundering Scheme – "To…facilitate their scheme to defraud health care benefit programs, the defendants [owners of pharmacies] allegedly conspired to and engaged in a scheme to solicit and pay kickbacks and bribes to marketers, physicians, other medical providers, and beneficiaries to refer, prescribe, and receive prescriptions for medically unnecessary compound medications. The defendants also allegedly conspired to and engaged in a scheme to launder the proceeds of their fraudulent activity by concealing the proceeds they obtained and conducting monetary transactions of a value greater than $10,000, including the purchase of numerous assets, such as real estate, luxury automobiles, a three-carat diamond, and other high-priced goods. The charges announced…alleged schemes billing Medicare, TRICARE…and private insurance companies for medically unnecessary compounded medications."
Four Florida Men Charged for Their Roles in a $54 Million Compound Pharmacy Kickback Scheme – "Four Florida men were charged in an indictment…for their alleged participation in a compound pharmacy kickback scheme….The allegations stem from the defendants' participation in a multi-million dollar conspiracy to defraud TRICARE….The indictment alleges that [the defendants] owned and operated [a pharmacy] for the purpose of targeting TRICARE beneficiaries and causing the submission to TRICARE of claims for expensive prescription compounded drugs that were not legitimately prescribed because they were induced and procured by the payment of illegal kickbacks and bribes."
Six Texas Pharmacy Owners and Marketers Charged in $14 Million Kickback Scheme – "Six Dallas, Texas-area pharmacy owners and marketers were charged in a superseding indictment…for their roles in a scheme involving compound drug claims to TRICARE and the U.S. Department of Labor (DOL), the vast majority of which were the product of over $14 million in illegal kickbacks and bribes….The superseding indictment alleges that [pharmacies affiliated with the defendants] utilized the same marketers but paid them differently depending on whether they were receiving a commission on a federal or private prescription, in order to disguise the illegal kickback payments to marketers…for the referral of federal prescriptions. These marketers were allegedly set up as sham "W-2" employees to appear as though they were bona fide employees."
DME suppliers can derive six important lessons from these pharmacy "takedown":
Every Employee is a Potential Whistleblower – If a DME supplier is doing something it should not be doing, then someone knows about it. That "someone" is usually an employee. Virtually all employees are aware of whistleblower lawsuits. If an employee witnesses fraudulent actions by his/her employer, then the employee may be motivated to gather information and then hire an attorney who specializes in filing whistleblower lawsuits. The lawsuit will be in the name of the employee and also in the name of the United States. The lawsuit will be filed in federal court and it will "go under seal." This means that no one knows about the lawsuit except for the government. A civil Assistant U.S. Attorney ("AUSA") will review the lawsuit and will likely appoint agents to investigate the allegations set out in the lawsuit. This investigation may take 6 to 12 months. After the investigation is completed, or even if it is still ongoing, if the AUSA concludes that the whistleblower lawsuit has merit, then the DOJ will "intervene." This means that the DOJ will take over prosecuting the lawsuit and the employee (and his/her attorney) can pretty much "sit on the sidelines." It is at this time that the lawsuit is unsealed and is served on the employer. The lawsuit is based on violation of the federal False Claims Act ("FCA"). Normally, whistleblower lawsuits are settled, with the relator receiving 15% to 20% of the settlement proceeds. If the civil AUSA concludes that the facts indicate that a crime was committed, then the civil AUSA will hand the file over to a criminal AUSA to determine if, in addition to the civil allegations set out in the whistleblower lawsuit, the DOJ wants to bring criminal charges against the employer.
A Kickback Results in a False Claim – Most DME suppliers understand that if they bill for a product not delivered—or deliver one type of product and deliver another type of product—then a "false claim" arises. Equally as important, however, is that if a DME supplier is engaged in a kickback arrangement, then claims that ultimately arise out of that arrangement are also "false claims."
Products and Services That Are Not Medically Necessary – Let's talk about back braces. For decades, Medicare beneficiaries got along just fine without back braces. And then beginning about five years ago, a huge number of beneficiaries received back braces. Was this spike in demand driven by the medical needs of the beneficiaries—or was this spike driven by lead generation companies ("LGCs"), the DME suppliers that paid the LGCs, sham telehealth companies, and telehealth physicians? The answer is obvious. Let me sound a word of caution. Over the past five years, DME suppliers (in conjunction with LGCs and sham telehealth companies) pushed back braces and other orthotics. While this scheme is coming to an end, there now appears to be a push in the marketplace to sell continuous glucose monitors ("CGMs"). As CMS witnesses a spike in claims submissions for CGMs, then it is likely that a spotlight will shine on this arena … the same way that the spotlight was on the back brace arena. And so if DME suppliers aggressively go into the CGM market, it is important that their business model be legally compliant. The bottom line is that if a DME supplier finds itself submitting a large number of claims for products and/or services that were not used very much in the past, the DME supplier will likely be subjected to scrutiny.
Large Claims Submissions Invite Scrutiny – CMS, through its contractors, has edits in place that spot claims submissions that are "out of the ordinary." Examples of out of the ordinary claims submissions are:- A DME supplier has a history of submitting claims (i) at a historically-established dollar level and (ii) for particular products. But then CMS notices a spike in the dollar amount of claims submissions for a particular product.
– A DME supplier submits a noticeably greater number of claims for a particular product category than other DME suppliers.
Avoid Sham Clinical Trials – As the old Charles Schwab commercial used to say: "You can put lipstick on a pig … but it is still a pig." This phrase applies to fraudulent arrangements. At the end of the day, a DME supplier cannot hide fraud. The supplier may attempt to disguise the fraud, but eventually the existence of fraud will come out. This is true with sham clinical trials. A legitimate clinical trial can be one that is (i) connected to a hospital, (ii) connected to a medical school, and/or (iii) overseen by an Institutional Review Board ("IRB"). A sham clinical trial is one that is merely a subterfuge designed to funnel money to referring physicians.
1099 Independent Contractor Marketing Reps – The federal anti-kickback statute ("AKS") prohibits a DME supplier from giving anything of value (e.g., commissions) to persons/entities in exchange for (i) referring patients covered by a federal health care program ("FHCP"), (ii) arranging for the referral of FHCP patients, or (iii) recommending the purchase of a product or service covered by an FHCP. If a supplier pays commissions to 1099 independent contractor marketing reps for generating FHCP patients, then the AKS is likely violated. The safest course of action is for marketing reps to be bona fide employees of the DME supplier. A supplier can pay to a W2 employee marketing rep (i) a base salary plus (ii) discretionary bonuses based on a number of factors, including generation of business.
AAHomecare's Educational Webinar
Accessing Another Supplier's Third Party Payor Contract
Presented by: Jeffrey S. Baird, Esq., Brown & Fortunato, P.C.
Tuesday, July 28, 2020
1:30-2:30 p.m. CENTRAL TIME
The DME industry primarily serves the elderly. As such, historically, DME suppliers have focused on billing Medicare fee-for-service…and have not had to worry about commercial insurance contracts. This has changed. Today, approximately 35% of Medicare beneficiaries are covered by Medicare Advantage Plans ("MAPs") and approximately 70% of Medicaid beneficiaries are covered by Medicaid Managed Care Plans ("MMCPs"). MAPs and MMCPs are administered by commercial insurers. In order for a DME supplier to be included as a plan provider, the supplier needs to sign a contract with the insurer. The challenge for suppliers is that many panels are "closed" to new suppliers, meaning that the insurer will not offer a contract to the new supplier. But what if another DME supplier ("Supplier B") has a contract? Can the supplier, that does not have a contract ("Supplier A"), somehow access Supplier B's contract? This webinar will discuss how Supplier A can gain access to a third party payer ("TPP") contract issued to Supplier B. This webinar will also point out the legal pitfalls to avoid. Topics that will be discussed include: (i) whether a TPP contract has a provision that discusses subcontracting and, if so, what that provision says; (ii) the importance of Supplier B handling the intake and assessment…while Supplier A can handle delivery and patient education; (iii) how compensation between the suppliers should be calculated so as to avoid problems under the federal anti-kickback statute; and (iv) how the foregoing steps can be avoided by Supplier A purchasing the stock of Supplier B.
Register for Accessing Another Supplier's Third Party Payor Contract on Tuesday, July 28, 2020, 1:30-2:30 p.m. CT, with Jeffrey S. Baird, Esq. of  Brown & Fortunato, PC.
Members:  $99
Non-Members:  $129
AAHomecare's Retail Work Group
The Retail Work Group is a vibrant network of DME industry stakeholders (suppliers, manufacturers, consultants) that meets once a month via video conference during which (i) an expert guest will present a topic on an aspect of selling products at retail, and (ii) a question and answer period will follow. The next Retail Work Group video conference is scheduled for August 13, 2020, at 11:00 a.m. Central. Lisa Wells of Cure Medical will present "Social Media as a Sales Channel & Consumer Communications." Participation in the Retail Work Group is free to AAHomecare members. For more information, contact Ashley Plauché Manager of Member & Public Relations, AAHomecare (ashleyp@aahomecare.org).
Jeffrey S. Baird, JD, is chairman of the Health Care Group at Brown & Fortunato, PC, a law firm with a national health care practice based in Texas. He represents pharmacies, infusion companies, HME companies, manufacturers and other health care providers throughout the United States. Baird is Board Certified in Health Law by the Texas Board of Legal Specialization, and can be reached at (806) 345-6320 or jbaird@bf-law.com.