AMARILLO, TX – Assume that a DME supplier rents a portable oxygen concentrator to a Medicare beneficiary, takes assignment, and bills Medicare. Can the supplier sell accessories (extra batteries, backpacks, replacement cords) to the beneficiary for cash? In answering this question, we must look to the Oxygen LCD and Oxygen Policy Article. The Oxygen LCD states:
MISCELLANEOUS
Oxygen reimbursement is a bundled payment. All options, supplies and accessories are considered included in the monthly rental payment for oxygen equipment. Oxygen rental is billed using the appropriate code for the provided oxygen equipment. Separately billed options, accessories or supply items will be denied as unbundling.
The Oxygen Policy Article states: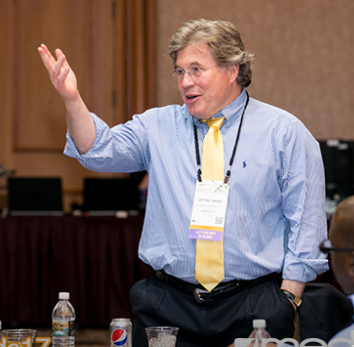 Months 37-60
There is no further payment for oxygen equipment during the 5-year reasonable useful lifetime (RUL) of the equipment after 36 rental payments have been made. If use of portable equipment (E0431, E0433, E0434, E1392, K0738) begins after the use of stationary equipment begins, payment for the portable equipment can continue after payment for the stationary equipment ends until 36 rental payments have been made for the portable equipment.
For information on payment for contents and maintenance, see separate sections below.
The supplier who provided the equipment during the 36th rental month is required to continue to provide the equipment, accessories, contents (if applicable), maintenance, and repair of the oxygen equipment during the 5 year reasonable useful lifetime of the equipment.
OXYGEN ACCESSORIES
Accessories, including but not limited to, trans-tracheal catheters (A4608), cannulas (A4615), tubing (A4616), mouthpieces (A4617), face tent (A4619), masks (A4620, A7525), oxygen conserving devices (A9900), oxygen tent (E0455), humidifiers (E0555), nebulizer for humidification (E0580), regulators (E1353), and stand/rack (E1355) are included in the allowance for rented oxygen equipment. The supplier must provide any accessory ordered by the treating practitioner. Accessories used with beneficiary-owned oxygen equipment will be denied as non-covered.
Code E1392 describes an oxygen concentrator which is designed to be portable, is capable of delivering 85% or greater oxygen concentration, and is capable of operating on either AC or DC (e.g., auto accessory outlet) power. Code E1392 includes the device itself, an integrated battery or beneficiary-replaceable batteries that are capable of providing at least 2 hours of remote portability at a minimum of 2 LPM equivalency, a battery charger, an AC power adapter, a DC power adapter, and a carry bag and/or cart. The combined weight of the concentrator and the battery/batteries capable of 2 hours of portability must be 20 pounds or less. If a concentrator meets all of these criteria and is also capable of functioning as a stationary concentrator, operating 24 hours per day, 7 days per week, the stationary concentrator code (E1390) is billed in addition to code E1392.
To the extent that the accessory requested by the beneficiary is included as a component of the E1392 HCPCS description, the supplier cannot charge the patient separately for the item.  If, however, it is in ADDITION to the items required to be provided by the supplier, the supplier can charge the patient for the item, but should obtain a signed ABN disclosing that the item requested exceeds the quantity covered by Medicare.  For example, if the supplier provides the required battery that generates at least 2 hours portability at 2 LPM, and the patient wants an additional battery, then the DME supplier can obtain a signed ABN and charge the patient for it.  If however, the patient wants a replacement DC power adapter because the one originally provided no longer works, then the supplier cannot charge the patient since the supplier is required to repair/replace covered rental items.
AAHomecare's Retail Work Group
The Retail Work Group is a vibrant network of DME industry stakeholders (suppliers, manufacturers, consultants) that meets once a month via video conference during which (i) an expert guest will present a topic on an aspect of selling products at retail, and (ii) a question and answer period will follow. The next Retail Work Group video conference is scheduled for September 10, 2020, at 11:00 a.m. Central. Barry Hassett of CAIRE will address "Co-Op Advertising." Participation in the Retail Work Group is free to AAHomecare members. For more information, contact Ashley Plauché Manager of Member & Public Relations, AAHomecare (ashleyp@aahomecare.org).
AAHOMECARE'S EDUCATIONAL WEBINAR
Collaborative Arrangements with Physicians, Hospitals and Other Referral Sources
Presented by: Jeffrey S. Baird, Esq., Brown & Fortunato, P.C.
Tuesday, September 29, 2020
1:30-2:30 p.m. CENTRAL TIME
The lifeblood of a DME supplier is to develop relationships with physicians, hospitals and other referral sources. In so doing, it is important that the supplier avoid violating federal and state anti-fraud laws. This program will discuss the federal anti-fraud laws that suppliers must follow, including the federal anti-kickback statute, the Stark physician self-referral statute, the False Claims Act, the beneficiary inducement statute, and The Travel Act. The program will also discuss examples of state anti-fraud laws. The program will then pivot to a discussion of the types of arrangements that are legally permissible … and those that should be avoided. Examples include Medical Director Agreements, Preferred Provider Agreements, placement of employee liaisons, meals to physicians' staffs, gifts to physicians, payment to physicians for providing education programs, and loan closet arrangements.
Register for Collaborative Arrangements with Physicians, Hospitals and Other Referral Sources on Tuesday, September 29, 2020, 1:30-2:30 p.m. CT, with Jeffrey S. Baird, Esq. of  Brown & Fortunato, PC.
Members:  $99
Non-Members:  $129
Jeffrey S. Baird, JD, is chairman of the Health Care Group at Brown & Fortunato, PC, a law firm with a national health care practice based in Texas. He represents pharmacies, infusion companies, HME companies, manufacturers and other health care providers throughout the United States. Baird is Board Certified in Health Law by the Texas Board of Legal Specialization, and can be reached at (806) 345-6320 or jbaird@bf-law.com.
Lisa K. Smith, JD, is an attorney with the Health Care Group at Brown & Fortunato, PC, a law firm with a national health care practice based in Texas. She represents pharmacies, infusion companies, HME companies, manufacturers and other health care providers throughout the United States. Smith is Board Certified in Health Law by the Texas Board of Legal Specialization, and can be reached at (806) 345-6370 or lsmith@bf-law.com