AMARILLO, TX – By now, most DME suppliers should know that the patient (or his/her employer or insurance company) must pay the telehealth physician; the DME supplier cannot directly or indirectly pay the telehealth physician. This is the "kickback issue." In addition, by now most suppliers should know that Medicare will not pay for products/services ordered by a telehealth physician unless (i) the beneficiary resides in a rural area or in a Health Professional Shortage Area, (ii) the beneficiary travels to a medical facility where the telehealth encounter occurs, and (iii) the telehealth encounter is both visual and audio. This is the "Medicare payment issue."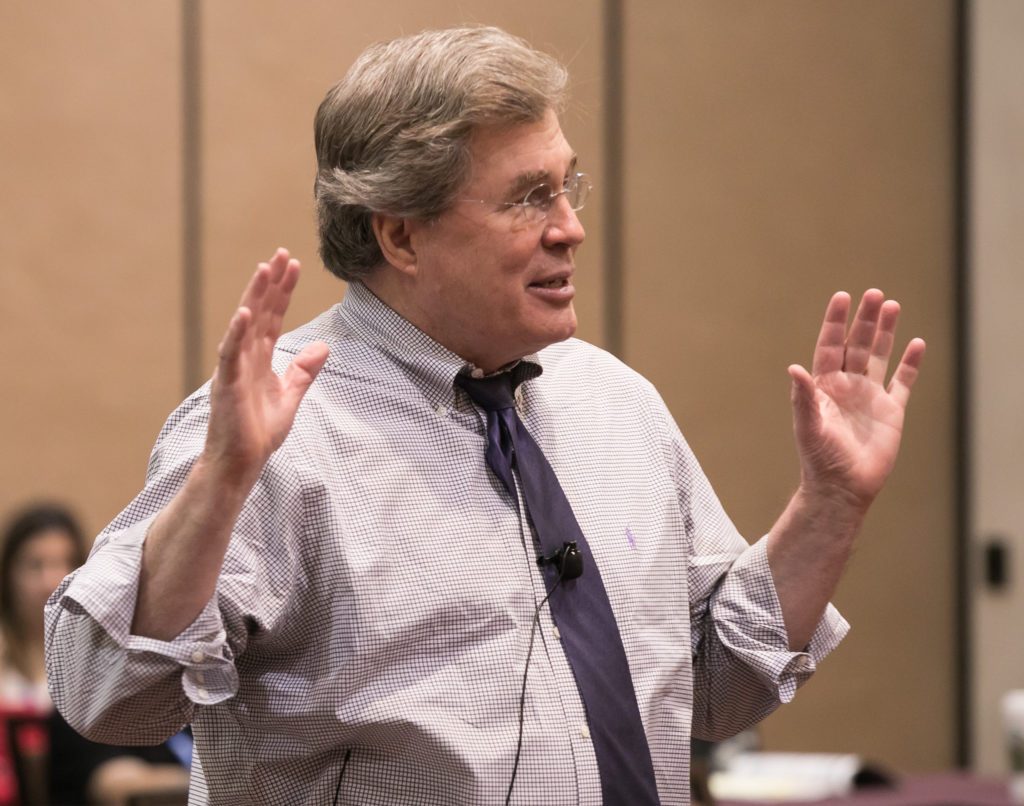 Now let us change directions and look at telehealth from another angle…the "state regulatory issue." There are relatively few federal statutes/regulations that address telehealth. On the other hand, telehealth is widely regulated by the states. This makes sense. Regulation of professionals – physicians, attorneys, accountants, engineers, etc. – almost exclusively lies in the domain of the states. Because telehealth is primarily connected to physician services, regulation of this space logically should come from the states. What is bringing this issue to the forefront for DME suppliers is the increasing interest in Chronic Care Management/Remote Patient Monitoring ("CCM/RPM"). DME suppliers are studying how they can move into the CCM/RPM space and, in particular, how telehealth physicians can be used for CCM/RPM.
Normally, there is a great deal of commonality among the states when it comes to regulating industries and professionals. For example, the regulation of attorneys…or dentists…or the funeral industry…is similar across state lines. Not so much with telehealth.
While there are similarities across many states when it comes to regulating telehealth, there are also noticeable differences. There is an old saying: "The law is always several years behind technology." This applies to the telehealth space. Telehealth is making inroads into the standard "physician office visit" practice. For a number of obvious reasons, telehealth is a good thing…and telehealth will continue to expand. This places a burden on the states to "try to catch up" with their statutory and regulatory oversight.
And so when DME suppliers want to engage in activities that rely on telehealth services, the suppliers need to study guidance from (i) third party payors (Medicare fee-for-service, Medicaid fee-for-service, Medicare Advantage, Medicaid Managed Care and "straight" commercial insurance) and (ii) state statutes and regulations. Set out below are examples of telehealth guidance from five states.
Florida
According to the Florida Medical Board ("Board"), telehealth cannot be telephonic only, email only, fax only or text only, or any combination thereof. There must be a video (visual) component. Also, the physician/patient relationship cannot be initially established by a telehealth encounter. Rather, the initial relationship has to be established by a face-to-face encounter…after which it can be pursuant to telehealth. Note that the Board provides the following carve-out: "[T]he provisions of this rule shall not be construed to prohibit patient care in consultation with another physician who has an ongoing relationship with the patient, and who has agreed to supervise the patient's treatment, including the use of any prescribed medications . . ." One may be able to argue that CCM/RPM services fall within this "carve-out."
Ohio
Ohio issues specific telehealth licenses to individual out-of-state physicians…not to legal entities. In order to practice telehealth, an out-of-state physician must file an application with the Ohio Medical Board ("Board") and meet the following qualifications: (i) the physician is licensed in another state that requires at least 50 hours of continuing medical education every two years; (ii) the physician's principal place of practice is in the state where the physician is licensed; (iii) the physician is not licensed in Ohio; and (iv) the physician meets age/character requirements. On the other hand, an Ohio physician does not need to obtain a telehealth license. Note that a telehealth encounter can be audio only.
Missouri
Any physician, who is licensed in Missouri, can practice telehealth. The telehealth encounter must be both visual and audio.
New York
A New York-licensed physician, who is also enrolled in the state Medicaid program, can provide telehealth services. New York law requires a telehealth encounter to be both visual and audio.
Tennessee
Tennessee law requires a telehealth encounter to be both visual and audio. The patient must be at a "qualified site" at the time of the telehealth encounter. A "qualified site" means the office of a health care services provider, a hospital, a rural health clinic, a federally qualified health center, and certain other locations. A Tennessee-licensed physician can provide telehealth services.
Medtrade Call for Presentations – Deadline is This Thursday, May 23
Medtrade Fall 2019 is scheduled for October 21-23, 2019, at the Georgia World Congress Center in Atlanta. Medtrade is the "cross roads" of the DME industry. Thousands attend. This is where DME suppliers, manufacturers, vendors, consultants, Medicare contractors and representatives of government agencies interact with each other. This interaction occurs on the showroom floor, in the education classrooms, at the Audit Happy Hour, during the Lunch 'n Learn, during AAHomecare's Stand-Up for Homecare, during AAHomecare's Washington Update, and at various dinners and receptions.
The education programs are second-to-none. The speakers are the leaders in the DME industry: owners of DME companies, attorneys, expert consultants, and others who work closely with the industry. The education tracks are:
Audits and Compliance
Business Operations
Competitive Bidding
Executive Leadership
Keeping it Legal
Sales and Marketing
Medicare Updates
Retail and Cash Sales
Strategic Planning
The deadline to submit proposals to speak at Medtrade is this Thursday, May 23. The Medtrade Education Advisory Board ("EAB") encourages you (in conjunction with one or more of your colleagues) to submit a program proposal. Our preference is for each program to have two or more co-presenters. Having multiple presenters facilities an interactive discussion among the presenters…and with the audience. The EAB will meet, review the program proposals, and select those that best fit the needs of the DME industry.
Copy and paste the the following link for more information and to submit your proposal:
https://www.surveygizmo.com/s3/4819154/Medtrade-2019-Call-for-Presentations
Feel free to use the Speaker Resource Center:
https://medtrade.com/conference/speaker-resource-center/
AAHomecare's Retail Work Group
The Retail Work Group is a vibrant network of DME industry stakeholders (suppliers, manufacturers, consultants) that meets once a month via video conference during which (i) an expert guest will present a topic on an aspect of selling products at retail, and (ii) a question and answer period will follow. The next Retail Work Group video conference is scheduled for June 13, 2019, at 11:00 a.m. Central. Tim Rutti, Valley Medical Supplies, will present "Designing a Storefront Based on Your Company's Retail Focus." Participation in the Retail Work Group is free to AAHomecare members. For more information, contact Ashley Plauché Manager of Government Affairs, AAHomecare (ashleyp@aahomecare.org).
Jeffrey S. Baird, JD, is chairman of the Health Care Group at Brown & Fortunato, PC, a law firm based in Amarillo, Tex. He represents pharmacies, infusion companies, HME companies and other health care providers throughout the United States. Baird is Board Certified in Health Law by the Texas Board of Legal Specialization, and can be reached at (806) 345-6320 or jbaird@bf-law.com.