ATLANTA –If you're planning on walking the Expo Floor at Medtrade, you may also be thinking; What networking events and workshops are still available? How can these add-ons add real value to my trip?
Audit Happy Hour
Continuing its multi-year run at Medtrade, The Audit Happy Hour is back again with beverages and wisdom. Sponsored by Pride Mobility and HME Billing and Consulting, this year's networking event takes place Monday, Oct. 21, from 5:30 pm to 6:45 p.m. in Room C201.
"Audits are a very important aspect of a provider's business, just as knowledge about the latest products and other areas are important to their business," says Seth Johnson, senior vice president of Government Affairs, Pride Mobility. "That's why it's important for them to remain as knowledgeable as possible regarding where the audit activity is, and where it appears headed based on the latest information from Medicare and other payors."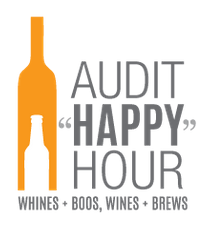 The Audit Happy Hour gives providers an opportunity to meet with experts at a relaxed networking reception. Attendees are encouraged to grab a glass of wine or beer (audits do drive us to drink, right?!), and meet with audit experts at this unique Q&A and networking opportunity. Registration fee varies with time of registration (save by registering early!), advance registration required.
The Audit "Happy" Hour
Monday, Oct 21 • 5:30 pm – 6:45 pm
C201
Sponsored by: Pride Mobility and HME Billing and Consulting
Registration fee varies with time of registration (save by registering early!), advance registration required. advance registration required, see pricing
Stand Up for Homecare – Oct. 22, 2019 – STATS Brewpub
ATLANTA – Each year the industry gathers at Medtrade for a reception to both celebrate and network. The celebration comes from the work achieved legislatively with the help of enhanced public policy capabilities, research, and public relations efforts on behalf of the HME community.  These extra activities have taken different shapes throughout the years, and have included research that has supported our legislative and regulatory priorities, building our grassroots advocacy infrastructure, and engaging advertising and public affairs firms.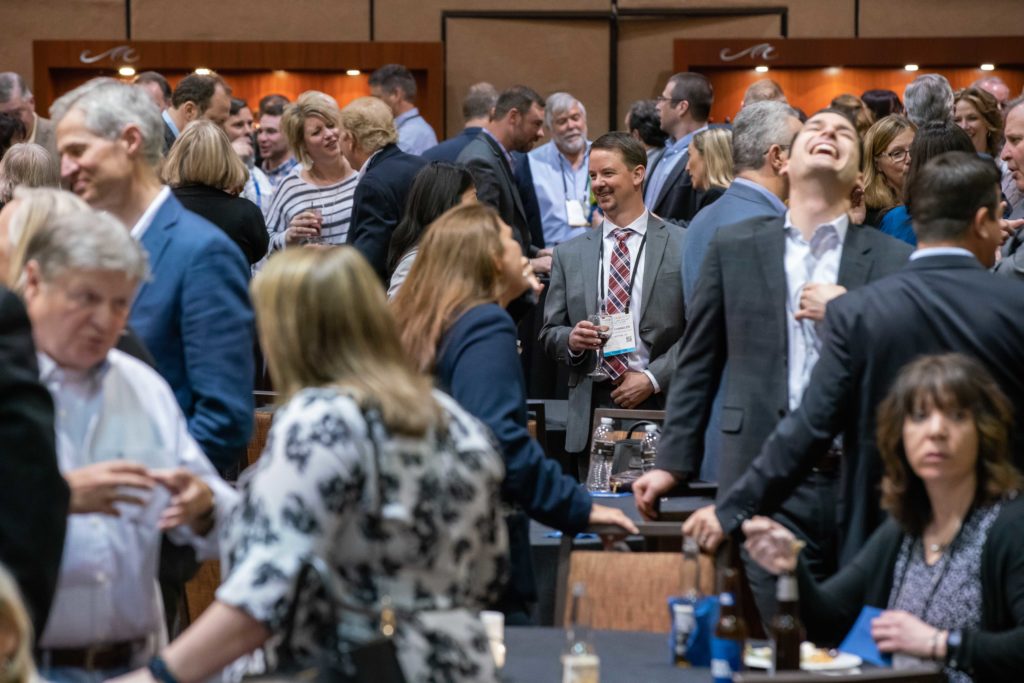 In 2019, through funds raised by the Stand Up for Homecare campaign, the Association increased support for the ITEM Coalition, which represents more than 80 patient groups. The ITEM Coalition advocates on many issues related to HME, including non-invasive vents in competitive bidding, manual CRT manual accessories legislation, CRT separate benefit legislation, and bona-fide bids in competitive bidding Round 2021.
"Supporting Stand Up for Homecare should be an obvious decision," explains Stephen Ackerman, chair of the AAHomecare Board and CEO of Spectrum Medical. "Funds allocated from the proceeds received from the SUFH events go directly to support the the advocacy efforts of consumer groups who understand and enthusiastically support our industry. Their voice brings the actual stories and images needed to show lawmakers that the problems we face affect real people."
Tell us why you support Stand Up for Homecare by using #SUFH2019. Then join us at the reception at Medtrade, October 22 from 5:30-7:00 p.m. at STATS Brewpub in Atlanta. Further information and registration options can be found at aahomecare.org/standup. You can also add a ticket to the reception to your Medtrade registration. If you would like to sponsor at the company level, please contact Sue Mairena, suem@aahomecare.org.
Free CEUs at Medtrade to Boost Power Mobility Knowledge
ATLANTA – Medtrade has partnered with Quantum Rehab and Pride Mobility to offer four CEU courses at no charge. "Whether you buy a Conference Pass or an Expo Pass, you can attend any or all of the continuing education unit [CEU] courses as a complimentary add-on," says Sarah Varner, senior director of Marketing, Medtrade. "However, you must register for the courses if you plan to attend."  CLICK HERE for more on the CEUs. Seats are still available but they are going fast.
In Depth Workshops – Limited Seating Still Available
Monday, Oct 21
WORKSHOP: An Introduction to the Certified Durable Medical Equipment Specialist (CDME), presented by BOC
TIME: 9:00 a.m. – 5:00 p.m.
SESSION LEADER: Jeff Hedges, President R.J. Hedges & Associates
ROOM: C204
The Certified DME Specialist (CDME) is a person who demonstrates broad knowledge of the DME/supply industry, including prescription verification, intake process, product selection, dispensing and setup, documentation, billing, compliance, and performance management. This workshop will cover the scope of practice for the CDME. Discover the value of the CDME for facilities in a challenging industry climate and how to market the credential to customers, referral sources, and third party payors. The workshop is being extended this year to include a Q&A session, which is optional.
* The Certified Durable Medical Equipment Specialist (CDME) Exam is Tuesday, Oct 22, 2019, from 8:00 a.m. – 10:00 a.m.
Exam registration is through BOC. To register, create a "MyBOC" account by clicking on Apply for Certification or log in to your existing account. Questions? Contact the BOC Certification Team at cert@bocusa.org or 877.776.2200.
Monday, Oct 21
WORKSHOP: Don't Gamble with Reimbursement, presented by VGM
TIME: 9:00 a.m. – Noon
SESSION LEADERS: Dan Fedor and Ronda Buhrmester
Don't gamble with Reimbursement and just roll the dice, know for sure before delivery that you will get paid for the products and services you provide and retain the "winnings" in an audit. In this session, Ronda and Dan will ensure you are updated on all the current requirements for mobility and respiratory reimbursement so you don't get dealt a bad reimbursement hand. Come to this interactive session to have a hand dealt to you (claim documentation) then you can decide if you will hit (get additional documentation) or stay (good to go) or hold 'em or fold 'em (patient doesn't qualify for reimbursement).
Click Here and/or paste the link below to see the additional fees required for this workshop.
https://medtrade.com/attendee/pricing/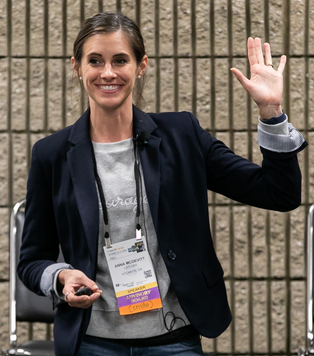 Monday, Oct 21
WORKSHOP: Master Mindfulness, presented by Sun or Storm
TIME: 9:00 a.m. – 1:00 p.m. (Take as three separate sessions or sign up for all of them)
SESSION LEADERS: Anna McDevitt and friends
ROOM: C210
Though it's hard to measure to the impact of feeling rushed, un-fulfilled, irritated, or overwhelmed on our lives…we know it's real when we find ourselves feeling out of energy, joy, patience, or brain cells. Many of us don't feel the way we want to feel every day. We have a choice to make: blame the factors you can't control or control the way you react to those factors. Join Anna McDevitt and a team of mindfulness advocates to learn the tips and techniques that are relevant to you. You can choose to attend one or all the Master Mindfulness sessions at the Medtrade conference in Atlanta.
* 9:00 – 10:00 / An Introduction to Meditation & the Power of Sound ($65)
* 10:30 – 11:45 / Training for Golfers ($129)
* 12:00 – 1:00 / Emotional Intelligence for Leaders ($55)
Select which sessions you'd like to attend or, attend all three for $209.
Click Here and/or paste the link below to see the additional fees required for this workshop.
https://medtrade.com/attendee/pricing/
Monday, Oct 21
WORKSHOP: Best Practice Checklist for Productivity and Management, presented by Brightree
TIME: Noon – 3:00 p.m.
SESSION LEADERS: Kathy Quehl and Deb Mills
ROOM: C209
Looking for ways to increase productivity in your business? In this workshop you'll learn how to identify Key Performance Indicators (KPIs), develop a Revenue Quality Assurance plan, and drive productivity. This workshop will also focus on advanced reporting techniques, including using the ad-hoc reporting tool for customizing you productivity management reports. This workshop is for Brightree customers only.
Click Here and/or paste the link below to see the additional fees required for this workshop.
https://medtrade.com/attendee/pricing/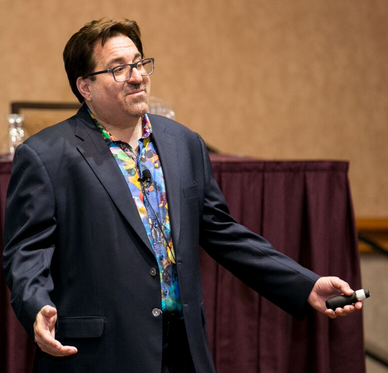 Monday, Oct 21
WORKSHOP: HME Master Sales Training, presented by Emerge
TIME: 1:00 p.m. – 5:00 p.m.
SESSION LEADER: Mike Sperduti
ROOM: C302
This comprehensive Sales Training workshop will be presented by Sales and Marketing expert Mike Sperduti. Mike is a high-powered coach, trainer, speaker and sales expert who teaches straight-forward and highly-effective sales and communication training and programs. For twenty-six years, Mike Sperduti has worked with established and new companies to help them achieve their financial and strategic sales goals. Known nationally as an expert in revitalizing underperforming firms, Sperduti dedicates himself to helping associates achieve peak performance in sales. HME Master Sales Training is available as a complimentary add-on to attendee registration.
• See Pricing for All Medtrade Add-Ons HERE.
• Click Here for more on the Washington Update
• Click Here for more on the Rise & Retail Breakfast Roundtables.
• Click Here for more on the Power Lunch.