AMARILLO, TX – The DME industry is young. It has been around since the mid 1970s, and it grew up relatively unregulated. Until about 12 years ago, it was fairly easy for DME suppliers to generate a profit—primarily because competitive bidding did not exist, reimbursement rates were reasonable, and the audit environment was not out of control. All of this has changed. With the seismic regulatory shifts we have seen in the DME marketplace, DME suppliers must be creative and "think outside the box."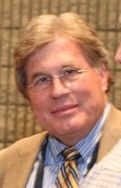 It is particularly important for DME suppliers to work collaboratively with hospitals, physicians, other health care providers, and third party payers. All health care providers—hospitals, physicians, home health agencies, DME suppliers, pharmacies, etc., are being forced to work together to heal patients—and to keep them healthy. Health care providers can no longer operate in "silos."
One way that DME suppliers can work with hospitals is for the two providers to enter into a consignment closet arrangement for hospital ER patients. In a typical consignment closet arrangement, the DME supplier stores inventory (e.g., braces, splints and cervical collars) in a "closet" in the ER.
When the patient is being sent home from the ER, the hospital employee will pull an item out of the closet and fit it on the patient. Because the item will be used in the home, the DME supplier has the right to bill Medicare under Part B.
Now let's change the facts a bit. Assume that when the patient first comes into the ER, the hospital employee pulls a cervical collar out of the closet and places it on the patient to stabilize him. The collar is being used as part of the hospital treatment and it falls under the hospital benefit. The DME supplier will not be able to bill for the collar under Part B.
To enter into a proper consignment closet arrangement, the hospital and DME supplier need to execute an Equipment Placement Agreement. There are a number of important provisions that need to be included in the Agreement. These include:
1) Appointment of Preferred Provider: Hospital appoints Supplier as its Preferred Provider for furnishing Services on a post-discharge basis to Patients who elect to receive such Services from Supplier, and Supplier accepts such appointment. Hospital's appointment, and Supplier's acceptance, are conditioned on the continued performance by each Party of their respective duties, and other terms and conditions, as set forth herein.
2) Placement of Inventory: Supplier will deliver to hospital's premises the products listed on Exhibit A (the "Inventory"). Supplier will replace items distributed from the Inventory from time to time. Supplier may increase, decrease, or change the quantity or kinds of products in the inventory as supplier deems appropriate, taking into account the hospital's preferences and usage patterns. Hospital will provide suitable storage space for the inventory at hospital's premises and will permit supplier access to such storage space for purposes of (i) verifying and replacing inventory and (ii) carrying out the purposes of this agreement.
3) Ownership of Inventory: Title to the inventory will remain with supplier and hospital will have no ownership interest in the inventory.
4) Distribution of Inventory: If the patient chooses to obtain an item from the inventory ("inventory item"), hospital will provide the inventory item to the patient. Hospital will notify supplier of the provision of the inventory item to the patient and will provide the patient's name and insurance or other third party reimbursement source information to supplier, together with a written order and such other documentation as supplier may request for the purpose of billing for the inventory item. Hospital will not distribute an inventory item to any person other than to a patient, parent, or guardian who has chosen to receive an inventory item from supplier. Hospital will not use an inventory item to provide any service at hospital's premises, or make any other use of the inventory item, or permit any other person to make any other use of the inventory item, other than as expressly set forth in this agreement. Supplier may verify the inventory item from time to time as supplier deems necessary.
5) Chargeback: If supplier determines that any inventory items are missing from the inventory for which hospital has not provided billing information as provided in this section, or if any inventory item is used on a hospital patient in such a way that the inventory item falls under Part A of the Medicare program, or falls under hospital reimbursement by any other third party payer, or if supplier determines that it cannot submit a claim for third party reimbursement because of inadequate or incomplete documentation obtained by hospital and transmitted to supplier, then hospital will pay supplier for such inventory item at its regular retail price. Hospital's obligations under this section will survive expiration or termination of this agreement.
6) Billing: Supplier will be responsible to bill and collect for its own account all charges to patients and third party payers for inventory items distributed from the inventory by hospital. Hospital will cooperate as requested by supplier in obtaining and providing documentation required to support claims for payment for such inventory items.
7) Hospital Liaison: Supplier may, at its discretion, assign an employee to serve as its Hospital Liaison ("Liaison"). THE LIAISON WILL NOT PERFORM ANY SERVICES THAT THE HOSPITAL IS OBLIGATED TO PERFORM AND WILL NOT HAVE ACCESS TO A PATIENT'S MEDICAL RECORDS UNLESS THE PATIENT SELECTS SUPPLIER TO BE ITS PRODUCT SUPPLIER. Among other duties, the Liaison will (i) educate the hospital staff regarding how to properly use products; (ii) be available to answer questions posed by hospital staff; and (iii) resolve concerns expressed by hospital staff.
8) Notice of Supplier Services and Patient Choice: Hospital will inform patients of the services offered by supplier and the benefits of utilizing supplier for the services. Hospital will also inform patients of their right to select any other supplier for products and services.
9) No Referrals Required: In entering into this Agreement, the parties do not intend to induce the referral of patients by hospital to supplier. The parties acknowledge that there is no requirement under this agreement or any other agreement between hospital and supplier or their respective affiliates that any patients be referred to the other. In connection with their respective duties hereunder, neither party will pay the other any remuneration, directly or indirectly, overtly or covertly, in cash or in kind. At its sole cost and expense, each party will provide such staff space and other resources as necessary or appropriate to achieve the purposes of this agreement. The parties further acknowledge that the relationship established hereby is for the convenience of patients who select supplier to furnish their services.