AMARILLO, TX – A Chicago physician was recently convicted for accepting kickbacks for referring patients to Sacred Heart Hospital.
Prosecutors said Dr. Venkateswara Kuchipudi, an internal medicine physician, set up an arrangement with Sacred Heart administrators through which he accepted free labor from hospital staff in exchange for referring his Medicare patients to the hospital. According to prosecutors, in exchange for the free services, Dr. Kulchipudi ensured that any time one of his nursing-home-bound patients required hospital care, the patient was brought to Sacred Heart, sometimes bypassing closer, better hospitals.
According to the government, in exchange for the referrals, Sacred Heart paid for physician's assistants, nurse practitioners and a physician to exclusively see Dr. Kuchipudi's patients, both at the nursing homes and the hospital. Then, Dr. Kuchipudi would bill Medicare for the services, prosecutors said.
After a five-week trial, Dr. Kuchipudi was convicted on 10 of the 12 counts he faced.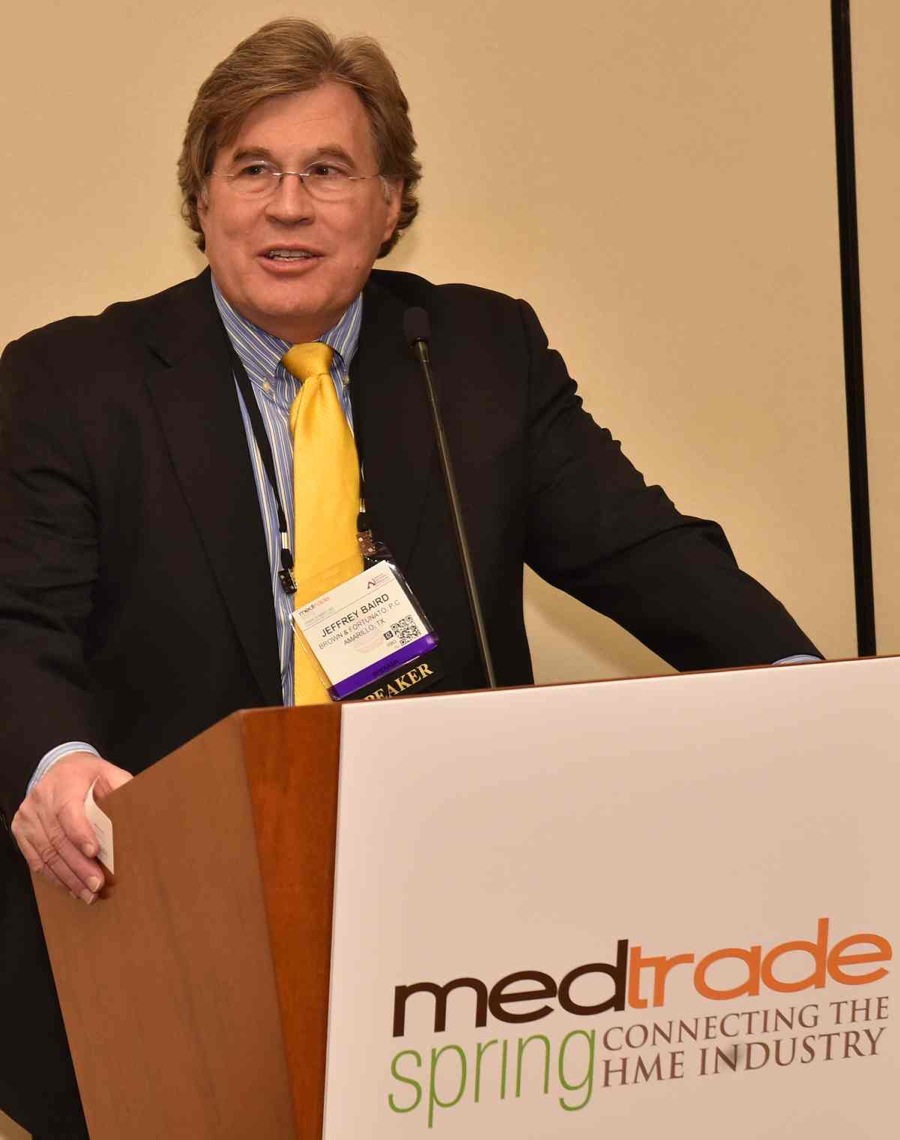 At trial, Dr. Kuchipudi argued the motivation to set up the arrangement was about improving patient care, and that he had no idea the arrangement could be construed as a kickback. In countering Dr. Kuchipudi's argument, the government contended:  "Even if a part of this was about patient care, he is still guilty of being part of this kickback arrangement," Assistant U.S. Attorney Diane MacArthur told the jury.
Starting in 2009, Sacred Heart hired staff to work exclusively for Dr. Kuchipudi and helped set up a number of protocols to ensure that the private ambulances that carried his patients to the hospital only came to the exclusively-hired staff and that all the patients that arrived were admitted, prosecutors said. The hospital netted $29 million as the number of patients at Sacred Heart climbed, prosecutors told the jury. Dr. Kuchipudi himself was able to bill for nearly $1.6 million in Medicare reimbursements over three years, added the prosecutors. "[Kuchipudi] was able to bill when he was asleep, when he was in town, when he was out of town," MacArthur told the jury.
In March 2015, Edward Novak, CEO of the hospital, was convicted for his role in the arrangement. Two other Sacred Heart administrators were also convicted. Mr. Novak received a sentence of 4.5 years in prison.
The jury did not accept Dr. Kuchipudi's argument that he did not know the arrangement was illegal, which is a requirement to be convicted under the Medicare anti-kickback statute. Dr. Kuchipudi signed multiple forms acknowledging that inducements for referrals are illegal when he applied for privileges at area hospitals, prosecutors said.
"Dr. Kuchipudi may say the rules are complicated, but the principles are simple," MacArthur said.
There are several lessons that DME suppliers can learn from the criminal case against Dr. Kuchipudi:
• The Medicare anti-kickback statute makes it a felony to knowingly and willfully offer, pay, solicit, or receive any remuneration to induce a person or entity to refer an individual for the furnishing or arranging for the furnishing of items covered by a government health care program, or to induce such person/entity to purchase or lease or recommend the purchase or lease of any item or service covered by a government health care program. Many courts have adopted the "one purpose test," which states that if one purpose of a payment is to induce referrals, the anti-kickback statute is violated, notwithstanding that (i) the primary purpose for the payment is to compensate for legitimate, substantive services, and (ii) the compensation is fair market value.
• When determining if an arrangement is legitimate or a kickback, we must look at "substance over form." There are no such things as technical loopholes. Said another way: "If it looks like a duck, sounds like a duck, and walks like a duck, then it is a duck."
• Dr. Kuchipudi was a referral source to Sacred Heart. The question was whether the hospital was giving "anything of value" to Dr. Kuchipudi. "Remuneration" (or "something of value") can take many forms, shapes and sizes. Remuneration does not have to be a brown paper bag filled with cash. Remuneration does not have to be a trip to Cabo. Remuneration can be anything, tangible or intangible, that benefits the referral source. In this case, "remuneration" took the form of "free labor," i.e., free use of physician's assistants, nurse practitioner, and a physician. Dr. Kuchipudi was able to bill for the services provided by these clinicians.
• Let me draw a parallel to an "employee liaison." With a typical employee liaison arrangement, a DME supplier will place an employee on the premises of, for example, a hospital. The role of the liaison will be to (i) educate the hospital employees on the products and services that the DME supplier can provide to patients who are about to be discharged; (ii) educate the hospital employees on how certain products and services can benefit patients; and (iii) after a patient chooses the supplier, then the liaison will transition the patient to the supplier's post-discharge services. All of this acceptable. What is not acceptable is for the employee liaison to provide services to the hospital that the hospital is obligated to provide. Doing so will save the hospital money (i.e., the hospital does not have to pay an employee to provide the services)……this is something of value to a referral source…….hence, a kickback.
• There is one other lesson for the DME supplier. If the DME supplier is billing Medicare a lot of money over a relatively short period of time, then Medicare will almost assuredly look at the supplier. When this happens, the supplier's "house needs to be in order." In Dr. Kuchipudi's case, (i) he billed Medicare $1.6 million over three years and (ii) the hospital's net income climbed to $29 million.
Attribution: The author attributes a portion of this article to an article entitled "King of Nursing Homes" Convicted in Medicare Fraud Scam, written by Diana Novak Jones, and published in Law360 on March 8, 2016.
Jeff Baird will be presenting the following webinar:
AAHOMECARE'S EDUCATIONAL WEBINAR
Aggressively Moving Into the Retail Market While Avoiding Legal Pitfalls
Presented by: Jeffrey S. Baird, Esq., Brown & Fortunato, P.C.
Tuesday, April 5, 2016 – 2:30-4:00 p.m. EASTERN TIME
A DME supplier can no longer survive while being dependent on Medicare fee-for-service. With competitive bidding, stringent documentation requirements, lower reimbursement, post-payment audits, and the fact that Medicare is tightening its purse strings, Medicare fee-for-service should only be a component of the supplier's total income stream. There are 78 million Baby Boomers (people born between 1946 and 1964); they are retiring at the rate of 10,000 per day.  Boomers are accustomed to paying for things out-of-pocket. The successful DME supplier will be focused on selling upgrades, utilizing ABNs, and selling items for cash. These retail sales may take place in a store setting, or they may take place over the internet. Even when Medicare is not the payor, there are a number of requirements that the DME supplier must meet. This program will discuss the federal and state requirements that the DME supplier must meet as it sells DME at retail. These requirements include state licensure, collection and payment of sales and/or use tax, qualification as a "foreign" corporation, obtaining a physician prescription, and complying with federal and state telemarketing rules. In addition, the program will discuss how the supplier can sell Medicare-covered items at a discount off the Medicare allowable.
Register for Aggressively Moving Into the Retail Market While Avoiding Legal Pitfalls on Tuesday, April 5, 2016, 2:30-4:00 pm ET, with Jeffrey S. Baird, Esq., of  Brown & Fortunato, PC.
Contact Ika Sukh at ikas@aahomecare.org if you experience any difficulties registering.
FEES
Member: $99.00    
Non-Member: $129.00
Jeffrey S. Baird, JD, is chairman of the Health Care Group at Brown & Fortunato, PC, a law firm based in Amarillo, Tex. He represents pharmacies, infusion companies, HME companies and other health care providers throughout the United States. Baird is Board Certified in Health Law by the Texas Board of Legal Specialization, and can be reached at (806) 345-6320 or jbaird@bf-law.com.