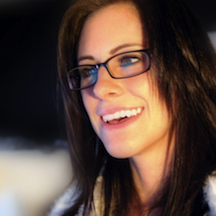 WASHINGTON, DC – After a brutal slate of round two recompete results, industry advocates are encouraging providers to join the fight. "It's time to turn your frustration into action," said Anna McDevitt, CEO of Laboratory Tactical Consulting and member of the Medtrade educational advisory board.
Tom Ryan, president and CEO of the American Association for Homecare (AAHomecare), points out that there is no time to lament the additional cuts, particularly in light of additional reductions slated for the Summer. "With fresh cuts looming for rural HME providers starting July 1, we need HME providers to let their members of Congress know just how severely the bidding program is affecting their business and their ability to keep serving their patients," says Ryan. "Your phone calls, in person-meetings and emails to Congress over the next two weeks are critical to build support for legislation to protect reimbursement rates from falling further."
Send letters to Congress, by Clicking Here.
Ryan also notes that S. 2736, new Senate legislation to delay the next round of bidding-derived cuts, also contains an important provision to keep CMS from implementing an ever-lowering bid ceiling for future bidding rounds. This legislation will help providers who are currently in CBAs, as well as their rural counterparts. Outreach to House members asking that they support and co-sponsor expected companion legislation to S. 2736 is especially important to ensure that the bill is introduced with strong co-sponsorship when the House returns after their Easter recess ends on April 12.
Kevin Gaffney, group show director, Medtrade, heard a lot of discussion about the industry's challenges at the recently completed Medtrade Spring. Gaffney points out that the industry has a lot of talented and dedicated advocates in its corner, but they need support now more than ever.
"We have AAHomecare working hard, along with VGM, The MED Group, state associations, and representatives from manufacturers such as Invacare, Pride Mobility, and many more," he says. "If you as a provider have never been politically active, now is the time. These groups are spending time and money, but they need a unified industry. Ultimately, trade shows such as Medtrade Spring and Medtrade can also help to foster that unity that will make an impact."
Trade publications are sounding the alarm, and consumer media outlets such as the Bismarck Tribune are getting into the act with powerful articles that are sharing stories about struggling rural businesses and access issues for beneficiaries. Click Here to see the recent article in the Bismarck Tribune.