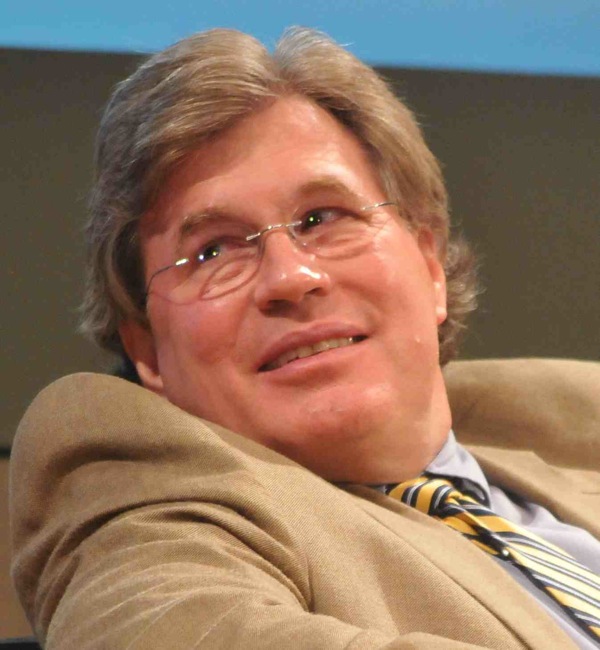 AMARILLO, TX – A recent court order in a whistleblower lawsuit against Medtronic provides valuable guidance for DME suppliers. United States of America, et al., ex rel. Dr. Kuo Chao v. Medtronic PLC, et al., is a whistleblower (qui tam) lawsuit by Dr. Chao against Medtronic and others.
Medtronic is the manufacturer of a medical device called the "Pipeline," a flexible cylinder-shaped medical device that is surgically inserted at the site of a brain aneurysm to help treat the aneurysm and its associated symptoms. Physicians order Pipeline devices for their patients; Medtronic provides the devices to the hospitals where the physicians work; and the hospitals seek reimbursement for the Pipeline device from Medicare, Medicaid, and other government health care programs. Dr. Chao alleges that these reimbursements are tainted with fraud because they are the result of a multifaceted kickback scheme in which Medtronic compensates physicians to induce them to order a greater number of Pipeline devices for their patients.
Dr. Chao alleges that kickbacks fall into the following categories:
Dr. Chao alleges that Medtronic maintains a proctoring program through which it regularly overpays physicians for professional services. According to Dr. Chao, through the proctoring program, Medtronic hires physicians (with experience inserting Pipeline devices) as proctors to teach other physicians how to perform the Pipeline procedure. The proctoring physicians accomplish this, in part, by being present for and supervising the procedure when performed by the trainee physician. The proctors have their own medical practices and the crux of Dr. Chao's allegation is that Medtronic systematically and habitually overpays its proctors for their proctoring services, which functions as a disguised kickback meant to incentivize the proctors to order more Pipeline devices for their medical practices.
Dr. Chao alleges that Medtronic acquired, at an inflated rate, companies in which physicians with a high volume of Pipeline usage held ownership interests. According to Dr. Chao, the results of these acquisitions was that physicians received a substantially windfall that significantly exceeded the fair market value ("FMV") of their ownership interests. These windfalls, Dr. Chao argues, constitute a kickback that improperly induced these physicians to perform more Pipeline procedures.
Dr. Chao alleges that Medtronic maintained two data collection registries, IntrePED and ASPIRe, that it used to disguise kickback payments to Pipeline-using physicians. According to Dr. Chao, Medtronic asked physicians (who performed Pipeline procedures) to upload a small amount of patient and procedure-related data to these registries in exchange for a substantial payment. Dr. Chao alleges that this data was very easy for physicians to gather, and Medtronic paid the physicians for this data in excess of the (i) FMV of the data and (ii) value of the physicians' collection efforts. This excess, Dr. Chao alleges, constitutes a kickback.
Dr. Chao alleges that Medtronic distributed illegal kickbacks to physicians and hospitals disguised as fellowships, grants, and research funds. According to Dr. Chao, Medtronic distributed these funds based in part on the physicians' or hospitals' volume of Pipeline usage. Dr. Chao alleges that these fellowships, grants, and research funds functioned as improper direct compensation for using more Pipeline devices…hence, a kickback.
Dr. Chao filed his whistleblower lawsuit on March 9, 2017. The lawsuit remained under seal for several years. On May 28, 2020, the United States provided notice that it and the state plaintiffs declined to intervene. On May 29, 2020, the Court entered an Order unsealing the case. On June 29, 2021, Dr. Chao filed a Third Amended Complaint ("TAC"). On August 2, 2021, Medtronic moved to dismiss the TAC, one of the grounds being that in his TAC, Dr. Chao allegedly fails to state a claim. The United States filed a Statement of Interest (i) arguing that Dr. Chao states a claim for False Claims Act ("FCA") violations and (ii) urging the Court to deny Medtronic's Motion to Dismiss. Subsequently, Medtronic and Dr. Chau filed supplemental pleadings.
In determining how to rule on the Motion to Dismiss, the Court first pointed out that the government's decision not to intervene has no relevance to resolution of the Motion. The Court stated that while the government did not intervene, it also did not seek to have the case dismissed, as it had the right to do. The Court further stated:
The federal anti-kickback statute ("AKS") imposes liability on those who "knowingly and willfully solicit, receive, offer, or pay any remuneration (including any kickback, bribe, or rebate) … in return for purchasing…or arranging for or recommending purchasing" a medical device subject to reimbursement under a federal health care program ("FHCP"). A payor violates the AKS whenever "one purpose" of the remuneration was to induce future referrals or orders "even if the payments were also intended to compensate for professional services."
When the procurement of medical supplies is tainted by a knowing violation of the AKS and the violator knows that the supplies are subject to reimbursement by an FHCP, the submission to the government of a reimbursement claim for those supplies turns the AKS violator into an FCA violator as well.
The Court denied Medtronic's Motion to Dismiss. In doing so, the Court reasoned:
Dr. Chao states a plausible, particularized claim for an illegal health care reimbursement kickback scheme and a corresponding FCA violation. For example, Dr. Chao alleges that Medtronic routinely paid physicians (who proctored Pipeline procedures) a $3200 stipend based on eight hours per day at $400 per hour for a procedure that is known to take less than two hours.
The Personal Services and Management Contracts ("PSMC") safe harbor to the AKS does not defeat Dr. Chao's claims. The Court states that in order for the safe harbor to be met, "[t]he aggregate compensation paid to the agent over the term of the agreement is set in advance, is consistent with fair market value in arms-length transactions and is not determined in a manner that take into account the volume or value of any referrals or business between the parties for which payment may be made in whole or in part under Medicare, Medicaid or other Federal health care programs." It is plausible, based on Dr. Chao's allegations, that the payments and benefits Medtronic provided its proctors exceeded the FMV of the services the proctors provided. Thus, it is plausible that the PSMC safe harbor does not apply.
Even some FMV payments will qualify as illegal kickbacks, such as when the payor has considered the volume of reimbursable business between the parties in providing compensation and otherwise intends for the compensation to function as an inducement for more business. According to 70 Fed. Reg. 4858, 4864 (January 31, 2005), under the AKS, "neither a legitimate business purpose for the arrangement, nor an FMV payment, will legitimize a payment if there is also an illegal purpose (i.e., inducing Federal health care program business)." Dr. Chao alleges that Medtronic's practice of engaging and paying proctors was a "system…designed to reward doctors for using Pipelines," perpetuated by an aggressive sales team co-opting purported clinical programs in order to pay high-volume physicians as remuneration for their Pipeline usage. This is a plausible assertion that, if true, would take the payments out of the safe harbor, regardless of whether those payments were made at FMV.
The Court's denial of the Motion to Dismiss is not a "ruling on the merits" of Dr. Chao's allegations. Rather, the decision simply moves the case beyond the Motion to Dismiss. Nevertheless, the Court's discussion provides valuable guidance to DME suppliers.
Trust your Instincts – In looking at a proposed arrangement, "if your brain tells you one thing, but your stomach tells you something else, ignore your brain and trust your stomach." A person may be able to intellectually rationalize a fraudulent arrangement, but if it feels funny then walk away.
Every Employee is a Potential Whistleblower – If a DME supplier is doing something it should not be doing, someone knows about it. That "someone" is usually an employee. Virtually all employees are aware of whistleblower lawsuits. If an employee witnessed fraudulent actions by his/her employer, the employee may be motivated to gather information and hire an attorney who specializes in filing whistleblower lawsuits. The lawsuit will be in the name of the employee and, also, in the name of the United States. The lawsuit will be filed in federal court and it will "go under seal." This means that no one knows about the lawsuit except for the government. An Assistant U.S. Attorney ("AUSA") will review the lawsuit and will likely appoint agents to investigate the allegations set out in the lawsuit. This investigation may take months or years. After the investigation is completed, or even if it is still ongoing, the Department of Justice ("DOJ") may "intervene." This means that the DOJ will take over prosecuting the lawsuit and the employee (and his/her attorney) can pretty much "sit on the sidelines." It is at this time that the lawsuit is unsealed and is served on the employer. The lawsuit is based on violation of the FCA. Normally, whistleblower lawsuits are settled, with the whistleblower ("relator") receiving 15 percent to 20 percent of the settlement proceeds. If the AUSA concludes that the facts indicate that a crime was committed, the AUSA will hand the file over to an AUSA (who handles criminal cases) to determine if, in addition to the civil allegations set out in the whistleblower lawsuit, the DOJ wants to bring criminal charges against the employer. 
A Kickback Results in a False Claim – Most DME suppliers understand that if they bill for a product not delivered—or deliver one type of product and deliver another type of product—a "false claim" arises. Equally important, however, is that if a DME supplier is engaged in a kickback arrangement, claims that ultimately arise out of that arrangement are also "false claims."
Avoid Sham Physician Arrangements – As the old Charles Schwab commercial used to say: "You can put lipstick on a pig … but it is still a pig." This phrase applies to sham arrangements with physicians. At the end of the day, a DME supplier cannot hide fraud. The supplier may attempt to disguise the fraud, but eventually the existence of fraud will come out.
Large Claims Submissions Invite Scrutiny – CMS, through its contractors, has edits in place that spot claims submissions that are "out of the ordinary." When these claims are noticed by CMS, an audit or investigation will likely ensue. Examples of out of the ordinary claims submissions are:

A DME supplier has a history of submitting claims (i) at a historically-established dollar level and (ii) for particular products. But then CMS notices a spike in the dollar amount of claims submissions for a particular product.
A DME supplier submits a noticeably greater number of claims for a particular product category than other DME suppliers.
AAHOMECARE'S EDUCATIONAL WEBINAR
Relaxation of Requirements Under Stark and the Anti-Kickback Statute
Presented by: Jeffrey S. Baird, Esq., Brown & Fortunato
Tuesday, March 22, 2022
1:30-2:30 p.m. CENTRAL TIME
The federal Stark physician self-referral statute ("Stark") and the federal anti-kickback statute ("AKS") came into existence when health care was primarily operating under a fee-for-service ("FFS") model that did not encourage provider collaboration nor tie reimbursement to achieving certain metrics. The FFS model has proven to be costly and inefficient. As a result, third party payors (including Medicare) are pushing health care delivery into a collaborative/value-based model that does (i) encourage provider collaboration and (ii) ties reimbursement, at least in part, to the achievement of certain metrics. Because of the shift of health care away from FFS towards a collaborative/value-based approach, CMS and the OIG recognized the need to modify Stark and the AKS. The goal of the modifications is to ensure that these two statutes do not unnecessarily impede the transition to collaborative/value-based care. The world of provider collaboration and value-based compensation results in referrals of patients among providers, sharing of risk by providers, and (among certain conditions) the sharing of value-based reimbursement. These activities ran up against the restrictions contained in Stark and the AKS. That is why, on November 20, 2020, CMS and the OIG issued a final rule that modified these two statutes. These modifications include (i) three new safe harbors to the AKS; (ii) modifications to existing AKS safe harbors; (iii) four new Stark exceptions; and (iv) modifications to existing Stark regulations and definitions.
By attending the webinar, you will:
Understand the modifications to Stark and the AKS.
Learn how to structure value-based arrangements to comply with the new Stark exceptions and AKS safe harbors.
Understand how the modifications to the Personal Services and Management Contracts safe harbor to the AKS provide flexibility in structuring arrangements with referral sources
Understand how the modifications to the Stark definition of commercial reasonableness expands the possibilities for joint ventures and service agreements.
Register for Relaxation of Requirements Under Stark and the Anti-Kickback Statute on Tuesday, March 22, 2022, 1:30-2:30 p.m. CT, with Jeffrey S. Baird, Esq. of  Brown & Fortunato.
Members:  $99
Non-Members:  $129
Jeffrey S. Baird, JD, is chairman of the Health Care Group at Brown & Fortunato, a law firm with a national health care practice based in Texas. He represents pharmacies, infusion companies, HME companies, manufacturers, and other health care providers throughout the United States. Baird is Board Certified in Health Law by the Texas Board of Legal Specialization and can be reached at (806) 345-6320 or jbaird@bf-law.com.