PHOENIX – Word traveled fast around the Phoenix Convention Center during last week's Medtrade West. Next year would mark a different era with one Medtrade instead of two. What did exhibitors and attendees think of the decision?
Was this year's Medtrade West worthwhile and will exhibitors be looking to show their wares again when Medtrade East convenes Oct 24-26, 2022 at the Georgia World Congress Center in Atlanta? We asked a lot of people, so we're breaking up reactions into two parts. Check out part one below.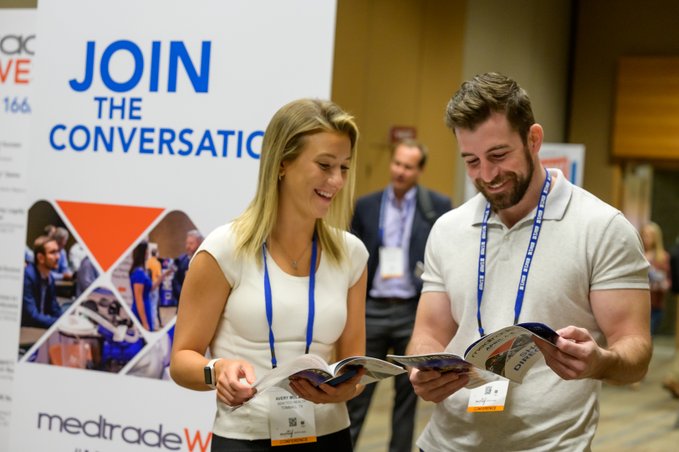 "This was my first time as an attendee at Medtrade West and this educational session was a good way to get a preview of the regulatory hurdles we have to overcome. I like the idea of one show next year, and I would definitely consider attending." — Chad Beiler, Reliable medical supply, Minnesota
"I really wanted to see the legal updates this year. As for the decision to do Medtrade once per year, I would definitely go to that one show. I'm in California, but I don't care about an extra hour on a flight to get to a central location." — Greg Racciato, RAC & Associates, Vista, Calif.
"It's terrific that Medtrade is going to one show—for vendors and attendees. I'm sure the exhibitors are glad to hear this news. The attendees will also come around because they will get to meet with a lot of vendors who will plan their releases around one show, with the added benefit of less travel for everyone." — Tim Rutti, Phoenix
"Medtrade West is great. I can't wait to consolidate all this energy into one show. It will be huge."
— Bill Fredericks, AllCare Med Supply, Millbury, Mass.
Medtrade West 2022 Exhibitor Comments
"It's better to have one show per year because it will be bigger and better." — Dawn Clayton, Chapman DME Billing, Locust Grove, Ga.
"The decision to go to one show is fabulous. To do both shows is expensive. You'll get a bigger volume and more bang for the buck. The one full day at Medtrade West on the show floor has been really good with lots of potentials. We also saw a lot of existing customers." — Pam Eaton, Medequip, Greenbrier, Ark.
"Preview Night was casual and quick with good attendance. We had bigger conversations the following day. In fact, there was more traffic on Tuesday than we expected. Everybody loves the idea of one show per year. It's been really positive among the people I've spoken with." — Julia Galvin and Arin Lamb, Fisher & Paykel, Irvine, Calif.
"We came with high expectations and the show has been spectacular and beyond overwhelming. It's been really busy. Attendees are saying we want this and when can we ship? We also made a lot of appointments in advance and that helped. We are planning on being at Medtrade East. We have seen mom-and-pop providers right on up to the big providers. Medtrade is the place to be. The right customers are here."
— Howard Greenspan, founder, My Crutches, Trumbull, Conn.