Global Healthcare Trader (GHT), a new website designed to help companies find distributors around the world, has just launched and carries details of companies looking for distribution partners globally.
GHT has been developed by BHTA Engage, the commercial arm of the British Healthcare Trades Association (BHTA). BHTA has around 500 member companies in the UK.
It was developed to provide a cost-effective way for companies to make contact with businesses around the world and either start exporting or to build additional sales in new countries and new regions of the world.
BHTA Engage Director, David Russell, told us: "Details of GHT are sent to over 9,500 business contacts around the world working in the homecare, mobility and assistive technology sectors. Our contact list has been built very carefully and we believe that it is the most comprehensive and targeted contact list in our market sector for anyone looking to develop export business."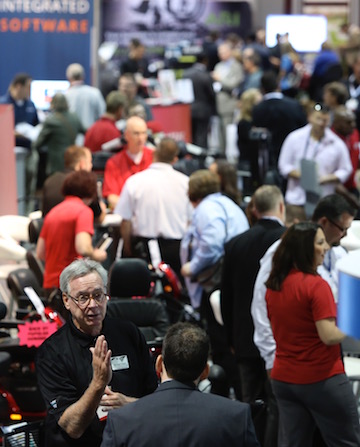 David added: "We will also be promoting GHT to other important groups too, including 111 contacts in Departments of International Trade and 146 Commercial Attaché contacts. We believe that GHT is going to be a great tool for lots of different companies, but for smaller businesses it could be the first and very valuable experience of marketing world-wide. We always wanted GHT to be a way of putting 'a toe in the water' and so have taken this into account when setting the pricing level. The cost of 12 months exposure on GHT will be realistic for companies looking to develop sales outside their own country."
Companies have a full listing on GHT with the ability to control their own content and change it at any time, appear in the 'Who's On' section of the website, and are featured with a short profile on one of the promotional emails sent to the world-wide contacts at regular intervals.
In addition, Export Partners will be promoted in special 'Showtime' emails as and when they have a stand at any exhibition world-wide and will also have the opportunity to take advertising space on a postal mailer that will be sent to over 5000+ companies around the world. Advertising rates are being set on a 'not for profit' basis for the mailer, making them very effective indeed.
To take a look at GHT and to request login details go to www.globalhealthcaretrader.com