ATLANTA – New over the counter (OTC) regulations handed down by the FDA mean that hearing aids can now be on the shelf and sold as retail items. Hearing aid manufacturer Otofonix, LLC of Stafford, Texas, has taken notice and purchased booth space at Medtrade East, scheduled for Oct. 24-26, 2022 at the Georgia World Congress Center in Atlanta.
"With the new OTC regulations, the FDA has taken the final steps to allow for more accessibility by allowing affordable hearing aids to be on the shelves of retail stores," explains Tabassum Mithani, Otofonix CEO. "Since hearing aids fall under the category of daily living aids and are considered a medical device, Medtrade East is a tremendous opportunity to meet buyers that may have medical supply stores or a reach to our demographic audience."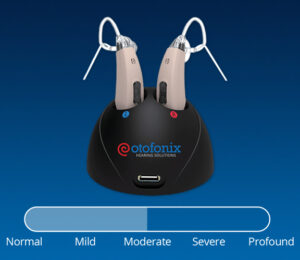 The final OTC ruling is meant to establish a new category of OTC hearing aids to provide accessibility to those who are 18 and older and suffering from mild to moderate hearing loss. Mithani explains: "The key feature of the rule is that the FDA is requiring labeling for the general public focusing on when one should obtain OTC versus seeking out a professional assessment."
According to Mithani, about 30 million Americans have trouble hearing, but few can afford to pay for doctors' exams and prescription hearing aids. Most insurance plans do not cover them and the FDA reports that only about one-fifth of Americans with hearing loss get help due to affordability and accessibility.
"At Otofonix we manufacture and provide high quality FDA registered hearing devices at a fraction of the cost," Mithani says. "Our decision to exhibit was mainly based on the FDA's final rule on OTC hearing aids. Also, Baby Boomers are around the age range of 58-67 years old. They will start to rely more and more on daily living aids and truly do influence key purchasing decisions."