AMARILLO, TX – As discussed in previous Medtrade Monday articles, over the last 12 years, while the DME industry was focused on competitive bidding and aggressive audits, managed care snuck up on the industry through the back door. Today, almost 50% of all Medicare beneficiaries are covered by Medicare Advantage Plans (MAPs) and about 70% of all Medicaid beneficiaries are covered by Medicaid Managed Care Plans (MMCPs). I will collectively refer to MAPs and MMCPs as Managed Care Organizations (MCOs).
An MCO serves as a "middleman." Let's look at a MAP. An insurance company (e.g., Aetna, United Healthcare) will create a MAP to operate in a state. This is a separate legal entity owned by the insurance company. The MAP will normally have a catchy name that is specific to the state. For example, in Texas, a MAP might be called "Lone Star Health."
The MAP approaches CMS and offers to be the middleman. Essentially, the MAP says to CMS: "Instead of you having to deal with health care providers and Medicare beneficiaries in e.g., Texas, we will step into your shoes and deal with the providers/beneficiaries. In other words, you (CMS) have to cut only one check per month to us (the MAP) and we will take care of everything else."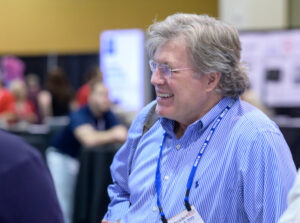 The MAP will (i) market itself to Medicare beneficiaries in the state (think of the Joe Namath commercials), (ii) enroll the beneficiaries, and (iii) enter into contracts with hospitals, physician groups, DME suppliers, etc. CMS will pay the MAP a set dollar amount per enrollee … and the MAP will, in turn, pay the providers for the health care services they provide to the enrollees. The MAP's goal is to pay out less money to providers than what CMS pays the MAP.
The same model applies to MMCPs, the only difference being that instead of contracting with CMS, the MMCP contracts with the state Medicaid program. And, actually, the same model applies to Pharmacy Benefit Managers ("PBMs") that serve as middlemen in the pharmacy space.
At the end of the day, a principal goal of MCOs is to make money. Providing quality health care to patients can appear to be a secondary concern … and treating health care providers fairly can appear to be of even less concern.
Human nature being human nature, and under the heading of "out of sight…out of mind," once CMS enters into contracts with MAPs, it appears that CMS exercises little to no supervision over what the MAPs are doing. So long as patients are not loudly complaining, CMS seems to ignore what the MAPs are doing. As discussed in prior Medtrade Monday articles, the statutes authorizing the creation of MAPs and MMCPs say very little about oversight of the MCOs.
Until now, relief for DME suppliers and other health care providers has come from the states. We are seeing state legislatures passing laws that offer protection to providers that contract with MCOs. Until now, there has been very little communication from Congress and federal agencies. This is finally changing. Over the last several months, (i) the FTC published a report expressing concern about PBMs, (ii) the OIG published a report expressing concern about activities of MCOs, and (iii) CMS issued a Request for Information about MCOs. In response to the CMS request, the AAHomecare Payor Relations Council submitted detailed comments. The AAHomecare Payor Relations Council works hard to bring federal and state relief to DME suppliers that work with MCOs.
And now journalists are taking notice of the problems arising out of actions by MCOs. In a recent article entitled "The Cash Monster Was Insatiable: How Insurers Exploited Medicare for Billions," the New York Times took MCOs to task. The first two sentences of the article state: "By next year, half of Medicare beneficiaries will have a private Medicare Advantage Plan. Most large insurers in the program have been accused in court of fraud."
The article then recounts the following:
* Kaiser Permanente called physicians in during lunch and after work and urged them to add additional illnesses to the medical records of patients they had not seen in weeks. Physicians who found enough new diagnoses could earn Champaign or bonuses.
* Anthem (now Elevance Health) paid more to physicians who said their patients were sicker.
* Executives at United Healthcare ("UHC") told their employees to mine old medical records for illnesses.
According to the article, each of these strategies (described by the Department of Justice in lawsuits against the companies) led to diagnoses of illnesses that may never have existed…but led to the insurers collecting additional money from the government. According to the article, a New York Times review of dozens of lawsuits, inspector general audits, and watchdog investigations shows how major health insurers exploit the Medicare Advantage program to inflate their profits by billions of dollars.
The article points out that the government pays Medicare Advantage insurers a set amount per enrollee…with higher rates for sicker patients. According to the article, the insurers have developed practices designed to make their patients appear as sick as possible, often without providing additional treatment. The article states that as a result, a program designed to lower health care spending has instead become substantially more costly than the traditional government programs it was meant to improve.
The New York Times article states that eight of the 10 largest Medicare Advantage insurers, representing more than 2/3rds of the Medicare Advantage market, have submitted inflated bills. The article points out that four of the five largest players have faced lawsuits alleging that efforts to over diagnose their enrollees have crossed the line into fraud.
According to the article, most of the insurers dispute the allegations in the federal lawsuits and contend that the federal audits were flawed. In their statements, insurers said that their aim in documenting more conditions was to improve care by accurately describing their enrollees' health. The article states that the government spends nearly as much on Medicare Advantage's beneficiaries as on the Army and Navy combined.
According to the article, a study from the Kaiser Family Foundation, a research organization unaffiliated with the insurer Kaiser, found that the insurers typically earn twice as much gross profit from their MAPs as from other types of insurance.
Most of the fraud lawsuits brought against insurers are from former employees (whistleblowers). According to the New York Times article, the DOJ has intervened in most of the whistleblower suits. In 2021, the DOJ listed Medicare Advantage as one its top areas of fraud recovery. The article points out that CMS has not been aggressive in pursuing overpayments.
The New York Times article confirms the frustrations that DME suppliers have voiced over the past several years. Insurers have a powerful lobby and they have many friends in Congress. However, as the drumbeat of criticism increases, hopefully we will see Congress and CMS join their state counterparts in forcing insurers to play fair.
AAHOMECARE'S EDUCATIONAL WEBINAR
Medicare Coding, Coverage, and Payment – A Guide to Launching Home Care Products
Presented by: Cara C. Bachenheimer, Esq., Brown & Fortunato & Jeffrey S. Baird, Esq., Brown & Fortunato
Tuesday, November 8, 2022
1:30-2:30 p.m. CENTRAL TIME
Manufacturers are increasingly bringing to market innovative products designed to be used by patients in their homes. In order to successfully launch a new product, manufacturers must understand the impact and role of HCPCS codes, Medicare coverage, and payment rules as these will heavily influence how manufacturers can market the new product.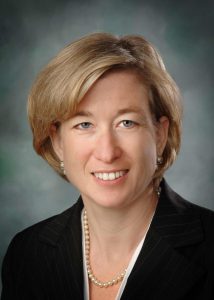 Equally as important, DME suppliers need to recognize how HCPCS codes, Medicare coverage and payment rules will impact their ability to sell the new products. This program will take the often confusing guidelines regarding coding, coverage and payment … and break the guidelines into plain language.
Registration will soon be available for Medicare Coding, Coverage, and Payment – A Guide to Launching Home Care Products on Tuesday, November 8, 2022, 1:30-2:30 p.m. CT, with Cara C. Bachenheimer (pictured), Esq., and Jeffrey S. Baird, Esq., of  Brown & Fortunato.
Members:  $99
Non-Members:  $129
Jeffrey S. Baird, JD, is chairman of the Health Care Group at Brown & Fortunato, a law firm with a national health care practice based in Texas. He represents pharmacies, infusion companies, HME companies, manufacturers, and other health care providers throughout the United States. Baird is Board Certified in Health Law by the Texas Board of Legal Specialization and can be reached at (806) 345-6320 or jbaird@bf-law.com.