SCOTTSDALE, AZ – When Mark Nicotera purchased AZ MediQuip five and half years ago, the company's revenue was 95% Medicare. By 2014, the 55-year-old Nicotera had morphed AZ MediQuip into a purely retail business with no Medicare.
"I compared my first year of ownership to last year, just looking at retail sales only because I took out the portion that used to be reimbursement," says Nicotera, who has Arizona locations in Scottsdale, Mesa, and Chandler. "We've had 675% growth in that five-year timeframe."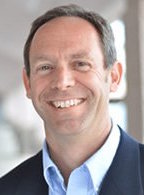 Nicotera acknowledges that the first several years were a struggle. "We were still in that reimbursement model, putting out equipment and not getting paid for it," he says. "As soon as we turned that switch off and concentrated on retail, at least I could pay the bills, and I got paid. As we got more comfortable with our business strategy, that started to resonate. Our pitch started to make more sense to various points of referral. I was actually surprised it took that long, and since then we've been on almost exponential growth trends."
With a fourth location in the works, Nicotera is optimistic about the future, attributing some of that positive attitude to his relative lack of experience as a "total newbie" in the business. Prior to buying the business, he was a senior executive in an equipment leasing company where he learned about a wide variety of products from forklifts to computer products.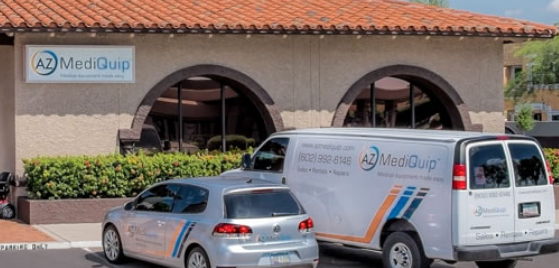 After losing his job, the medical equipment industry caught his eye, largely because bank loan programs were more amenable to medical ventures. "My friends all thought I was crazy," says Nicotera with a chuckle. "I saw margins that I thought were sustainable and that were supportive of good business. I new competitive bidding was coming.
"I did not win any bids, but that was a good thing to happen in retrospect," he continues. "It no longer appeared to be a good business model once reimbursement rates dropped 50%. One of the reasons I have been successful is that I did not experience the crazy profit margins [so-called golden commode era]. I had to build a business that was efficient from the start—a business that had no inefficiencies that could be overlooked."

As for business owners who want to transition into more caretailing/retailing, Nicotera understands their fear. "Transitioning is a scary process," he says. "You are going from something you know to something you don't know. But I would ask, 'What is your success rate with reimbursement? Audits? Are you surviving with the current reimbursement model?'"
These days, AZ MediQuip sells all manner of HME—power and manual mobility, lift chairs, hospital beds, bath safety products, patient lifts, pain management, compression, a bit of wound care, oxygen, CPAP, and sleep apnea products—everything except enteral nutrition. According to Nicotera, the company's remarkable growth is all being financed internally, from cash flow, and without additional borrowing.
"There is always a fear of letting go of a revenue stream," muses Nicotera, who is making plans to attend Medtrade in Atlanta this year to search for more retail products. "It's embedded in this industry that reimbursement is a part of the business. Letting go of that was not easy, but it was, by far, the best thing I ever did."