ATLANTA – There is more to Medtrade East than the teaming temporary community on the Expo Floor. Within the countless rooms of the Georgia World Congress Center, there are experts sharing their knowledge, answering virtually any question that comes their way.
For those who have only gone to Medtrade for the show floor, it may be time to take advantage of all that expertise. The products are important but intangibles such as knowledge and inspiration can drive real change when providers return home. Here's a sampling of ten sessions that offer a glimpse of the full range of education on offer.
Hospital Based Non-acute Care Facilities & Skilled Nursing Facility at Home Programs: New Opportunities for DME Providers
10/18/2021
8:00 a.m. – 9:00 a.m.
Learn to expand your referral based and market. The post-acute care market is changing and expected to boom owing to the "over-the hill-demographic", increasing disabilities, dearth of skilled nursing staff, government funding, and increased collaboration of private insurers with our government. As per the federal Nursing Home Reform Act, all post-acute care must help residents maintain their highest possible mental and physical well-being.  DME to improve ambulation, and comfort and welfare. Ancillary DME, including but not limited to ventilators, CPAP, Bilevels, oxygen systems, seating support systems, TENS, lift slings, negative pressure wound therapy, bariatric equipment, powered pressure redistributing mattress (low air loss or alternating pressure) and other pressure redistributing support surfaces are purchased and rented every day. Why not from you?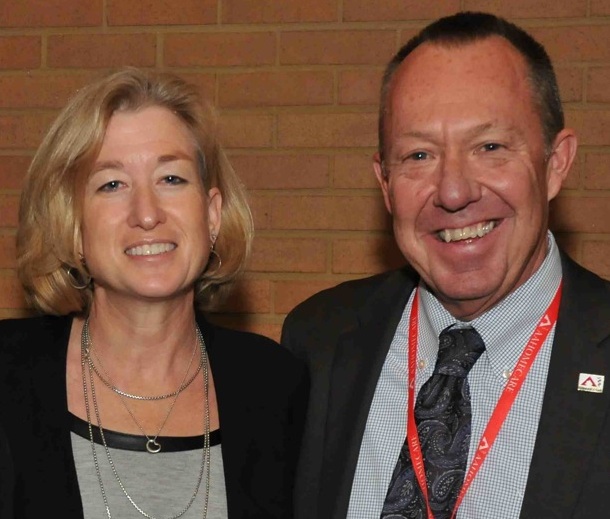 Inside the Beltway: What to Expect From Capitol Hill and CMS
10/18/2021
9:15 a.m. – 10:15 a.m.
The public health emergency (PHE) continues to change the health care landscape in 2021. It is another year of unprecedented activity on Capitol Hill and within CMS. Issues related to managing the COVID-19 pandemic on top of policy makers' "normal" legislative and regulatory issues and activities continue apace. Congress will continue to pass laws, and CMS will continue to issue regulations that affect DME suppliers. In this program, you will get an "inside the beltway" perspective on what to expect from Capitol Hill and CMS. Among other topics, we will review Congressional activity affecting the DME community, CMS's payment rule for DMEPOS suppliers, CMS's potential proposed changes to the competitive bidding program, Medicare changes to non-invasive ventilation coverage, Medicare audits, and other regulatory issues impacting your business. Equally important, we will discuss how DME suppliers can take steps to prepare for these anticipated legislative and regulatory developments.
Analyze and Attack Payer Contracting Opportunities
10/18/2021
9:15 a.m. – 10:15 a.m.
In a post COVID environment, providers must explore new payer contracts and opportunities for positive reimbursement negotiations. Successful contracting and negotiating strategies analyze and leverage all relevant data points PRIOR to beginning discussions. Before you enter any further contract discussions, you must first analyze your market to find answers to questions like:   1) Have there been any recent changes to reimbursement policies with the payers you currently work with?  2) Which other providers are in network with key health plans and providing the same products as me?   3) What is a payer going to offer in terms of a fee schedule (is it even worth it for me to pursue a contract with this payer) 4) When do you know when to stand your ground, or accept a lower rate based on market dynamics? Whether you are entering into a new product line or a new geographic area, pursuing a brand new payer contract or renegotiating an existing one, answering the above questions will undoubtedly enhance your negotiating strategy and shine a light on key available opportunities. During this session, you will learn about available resources and key strategies to leverage them into successful contracting negotiations. 
Unforeseen Side Effects: Preparing to Buy or Sell in Light of the Unpredictable Impacts of the Late Stages of the Pandemic
10/18/2021
10:30 a.m. – 12:00 p.m.
The effects that COVID-19 has had on buyers and sellers continue to change. Many providers have seen business increase and projections improve, and buyers are focused on low interest rates and other financial incentives. Savvy buyers and sellers are seeking ways to anticipate these impacts in an effort to exploit them for profit. Buyer's aren't the only ones investigating: savvy sellers are now working to determine their leverage in the current market, come up with a realistic asking price, and get a feel for buyers' suitability before initiating negotiations.  This presentation will discuss the current overall economy for deals, valuations, and financing, and the specifics of preparing for the purchase and/or sale of a DME supplier.
The Evolution of Mobile Health Tech: A Legal and Business Case Study of Remote Patient Monitoring
10/18/2021
10:30 a.m. – 12:00 p.m.
Remote patient monitoring ("RPM")–the use of digital health technology and devices to monitor and record medical data from patients and electronically transmit the data to healthcare providers for monitoring, assessment, recommendations, and interventions when necessary–is revolutionizing preventive healthcare and its use by both primary care physicians and medical specialists has exploded. However, the provision of RPM services raises complex and evolving regulatory and operational challenges. This program will first focus on health care regulatory compliance requirements, including new developments, such as FDA regulation in the RPM device space; privacy, security, interoperability, and information blocking requirements; Medicare billing rules; and properly structuring arrangements between RPM services providers and physician practices under the fraud and abuse laws.  Next, the program will facilitate a discussion of the challenges and opportunities of standing up and operating a thriving RPM services company and create successful and compliant partnerships.
Leveraging Technology to Improve Engagement With Patients and Providers
10/18/2021
1:00 p.m. – 2:30 p.m.
The global pandemic pushed the healthcare industry to rapidly adopt new technologies and workflows that could accommodate the soaring demand for remote and digital care options. As we gaze toward the future, providers should continue to look to innovative technology to improve patient outcomes and achieve business goals. By focusing on interoperability, we can automate inefficient processes, create more seamless resupply programs, and foster meaningful relationships between patients, providers, and referral sources. In this session, we'll discuss how you can harness the power of technology to: – Enhance resupply, inventory, and referral workflows with automation – Address rising consumerism in the healthcare industry with digital solutions – Build better relationships through an expanded patient journey. 
Click Here for a Medtrade Monday Q&A with Josh Marx to learn more about this session.
Audit Update: A Different Kind of Pandemic
10/19/2021
1:00 p.m. – 2:00 p.m.
With the COVID pandemic mostly behind us, the question becomes what will CMS and its contractors do as far as audits go? CMS has hinted all along that they intend to audit claims submitted during the PHE but have not been real clear on what parameters they will review by and suppliers do not know what to expect. In addition, the ALJ backlog is expected to be resolved by the end of 2021 which is a good thing; however, the Office of Medicare Hearings and Appeals hired 70 new judges and opened up numerous new offices around the country with a much larger budget than they had before. Once the backlog is resolved, they will be staffed to handle up to 300,000 appeals annually. The problem is they are receiving nowhere near that right now, so does that give CMS a green light to open the floodgate to the RAC auditors? This presentation will provide inside from audit experts Wayne van Halem and Kelly Grahovac and share thoughts gleaned from interactions with CMS and its contractors.
Proactive Payer Relations for HME Providers
10/19/2021
1:00 p.m. – 2:00 p.m.
There is a constantly changing landscape of how patient products, supplies and services are reimbursed today. The payer is becoming a key stakeholder in all strategic initiatives at every level of healthcare.  There are a number of ways to proactively and positively partner with payers to achieve the common goal of providing optimal care to patients at a reasonable cost. Key insights HME providers should know when working with payers will be shared.
Medicare Coding, Coverage, and Payment – A Guide to Launching Home Care Products
10/19/2021
2:15 p.m. – 3:15 p.m.
Manufacturers are increasingly bringing to market innovative products designed to be used by patients in their homes. In order to successfully launch a new product, manufacturers must understand the impact and role of HCPCS codes, Medicare coverage, and payment rules as these will heavily influence how manufacturers can market the new product.  We will also cover the Medicare program's proposal to immediately cover "Innovative Technology" and how this rule would provide immediate coverage for "breakthrough devices" upon FDA approval.
Digitizing the Patient Journey: Onboarding Strategies & Key Methodologies for Digital Patient Engagement
10/18/2021
10:30 a.m. – 12:00 p.m.
Are you ready to guide your patients to a streamlined digital experience, but don't know where to start or how to measure your success? This presentation will walk you through the essential digital tools and provide examples of what the digital patient journey can look like. Learn how to develop a digital onboarding strategy, train your staff to successfully manage new systems, and educate patients on digital engagement benefits. You'll practice how to:  ~ Identify patient touchpoints and key opportunities to drive them to digital engagement. ~ Develop training for your RTs/CSRs to onboard patients into your digital platform. ~ Establish checkpoints for measuring success ~ Monitor business efficiencies and patient loyalty using reporting and analytics. ~ Create engagement paths to keep patients interacting with you beyond the visit. ~ Explore implementation methodologies and must-have tools to fully digitize the patient journey.