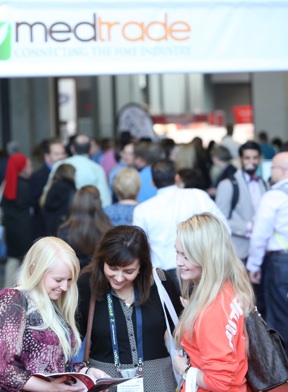 ATLANTA – Medtrade Spring 2016 is a little bit earlier in the Spring this time around, and early registration may be ending earlier than you think. Fortunately, there is still time. If you're an attendee who loves to get a deal, you have until Friday, Dec 18, at midnight.
Those who register early can save $75 on the price of the Expo, and more than $200 on the Conference portion of Medtrade Spring. Early rates start at just $25.
The actual conference starts on the hard-to-forget date of Feb 29 (Monday) and goes to March 2 (Wednesday). The earlier-than-usual Medtrade Spring is a perfect opportunity to renew your enthusiasm for the new year with plenty of opportunities to attend educational sessions covering topics such as audits, business operations, legal issues, Medicare, retail, sales, marketing, strategic planning, and market trends.
In addition, hundreds of exhibitors and leading manufacturers will display and demonstrate some of the most innovative products in HME. You will have the chance to network with industry professionals and gain valuable information to enhance business strategies and really launch into a productive 2016.
Remember that this is your industry, our industry, and Medtrade is the industry's preeminent show. We value your participation, and there is no greater place to cement the kind of unity that we all need and want in this day and age.
I hope to see you in Las Vegas!
Register today before rates increase.
Click Below to See Pricing
https://medtrade.com/spring/attendee/pricing.shtml
Click Below to Register
https://registration.experientevent.com/showMTH162/default.aspx?flowcode=Attendee
Kevin Gaffney is group show director, Medtrade.