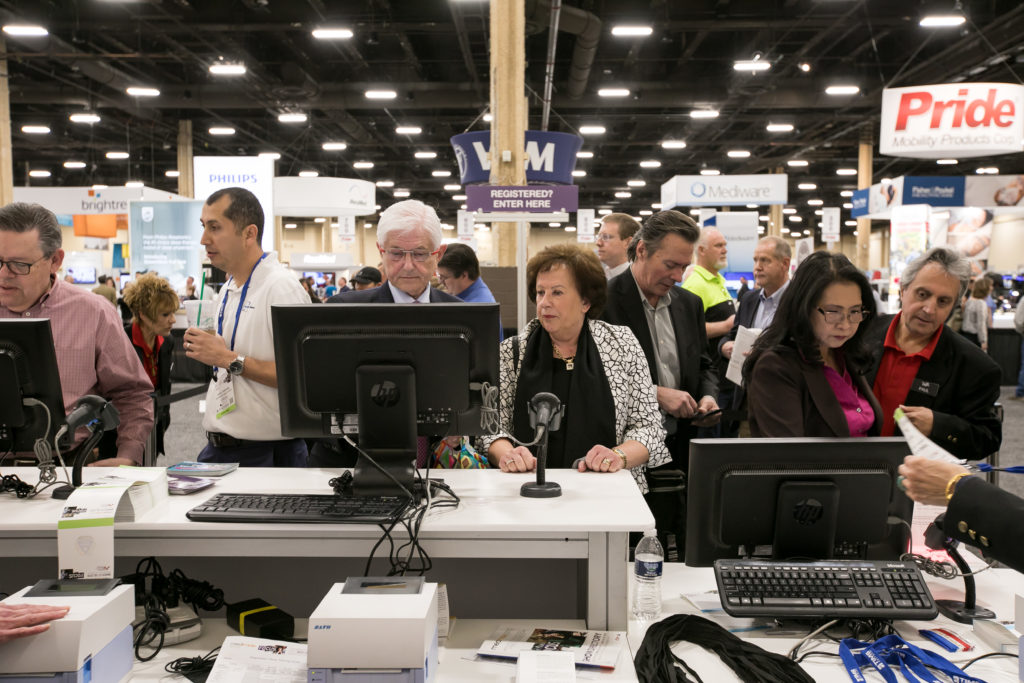 LAS VEGAS –Medtrade Spring starts tomorrow (April 16) and runs through April 18. If you're already registered (even if you're not) and looking to maximize your trip to the Nevada desert, limited seating is still available for the four Medtrade Spring workshops scheduled for day one of the show. Workshops cover four vital topics:
1) continuing education via certification through BOC; 2) enhanced productivity with Brightree (Brightree customers only); 3) HME master sales training (complimentary add-on) with Mike Sperduti; and 4) competitive bidding – preparing the industry for a new round (presented by VGM).
Workshops are available as an add-on to the Conference or Expo pass, and fees vary per workshop.
Come to the Mandalay Bay Convention Center registration area to sign up for a Conference Pass or an Expo Pass, and for any additional networking events.
An Expo Pass provides access to exhibitors on the show floor, while a Conference Pass gains access to all educational sessions and the Expo Floor. Limited slots are also still available for networking events and workshops to round out the show experience. Medtrade Spring is scheduled for April 16-18, 2019, at the Mandalay Bay Convention Center in Las Vegas.
Rise & Retail
Tables are open at VGM's Rise & Retail breakfast. It may be early on a Las Vegas morning, but you'll get some seriously good information from VGM's experts, and really, you want breakfast anyway, right?
In this new event, attendees will enjoy a hearty meal and then rotate through four roundtable discussions of employee training, marketing, products, and merchandising. Gain new retail knowledge from experts and peers.  Learn more>>
Read Rob Baumhover's Rise and Retail Editorial.
advance registration required, see pricing
Audit Happy Hour
Continuing its multi-year run at Medtrade Spring, The Audit Happy Hour, sponsored by Pride Mobility, is back again with beverages and wisdom at the western version of the nation's largest HME-related trade show. Sponsored by Pride Mobility, this year's networking event takes place Tuesday, April 16, from 5:30 pm to 6:45 p.m. in Tradewinds E.
"Audits are a very important aspect of a provider's business, just as knowledge about the latest products and other areas are important to their business," says Seth Johnson, senior vice president of Government Affairs, Pride Mobility. "That's why it's important for them to remain as knowledgeable as possible regarding where the audit activity is, and where it appears headed based on the latest information from Medicare and other payors." Learn more>>
advance registration required, see pricing
Check out Audit Happy Hour Stays Happy
Click and/or copy/paste the following link to register for Medtrade Spring: https://registration.experientevent.com/ShowMTH192/?flow=ATTENDEE