PHOENIX – Trade shows are ultimately about people, relationships, and the emotional connections we make that allow us to head back to the office with renewed inspiration. Medtrade West in Phoenix (July 12-14) represents an opportunity to find that renewed sense of purpose, while also seeing old friends, making new friends, and spending quality time to learn, see, and ask. When it's time to come home and get back to business, that feeling is priceless. It truly is time to get off the sidelines and get back in the game.
Getting out of the office can be the best way to truly get back to business. After all, our bodies have been at work, but getting our minds in gear may be another matter. There is nothing quite like leaving the confines of the office—or even your home state—to have a bit of fun and focus on your livelihood.
Whether you are a Medtrade veteran figuring out whether to head back, or have never been to a show, there are new events and new formats worth considering. For example, in the past we have asked attendees to prioritize their time, but those days are over at Medtrade West. There is no conflict between educational sessions and time on the Expo floor.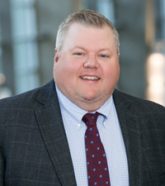 Day One (July 12) is devoted to educational sessions, in-depth workshops, and CEUs while Day Two has a full slate of additional conference sessions. It's true those first two days will require some decision-making, but you could mix and match a lot of sessions to find the information that is most relevant to you. The point is that you no longer have to choose between education and time on the show floor.
Also on Day One (Monday, July 12) we'll have a new networking event called Ask The Experts. This slot used to be Audit Happy Hour, but we've expanded the list of topics for greater appeal. Scheduled for 5:00 p.m. – 6:00 p.m., Ask The Experts will be a chance to join us at the end of day one and ask questions to industry experts at a relaxed networking reception.
Experts will be available for the following topics: Audits & Compliance, Billing and Reimbursement, Legal, Mergers and Acquisitions, Operations and Benchmarking, Payor Relations, Retail, and Stark/Anti-Kickback Statute. Registration fee varies with time of registration (save by registering early!) and advance registration required. Additional registration is required and there is a fee to attend.
Another new feature is the Welcome to Phoenix Preview Night, a free event scheduled for Tuesday, July 13 from 4:30 p.m. – 6:30 p.m. It's a chance to preview the Expo floor where we will have multiple bars set up. Exhibitors are encouraged to contact us to purchase tickets to hand out during Preview Night. It's a great way to attract attendees to the booth.
I envision attendees getting a glass of beer, wine, or soda (and pre-packaged snacks) and taking a preliminary lap around the floor, so in fact you will get two cracks at the show floor. The Preview Night will be a great time to chat with exhibitors, and decide which ones are worth a return trip to learn more and possibly develop a lasting relationship. Remember, these products could well impact your business for years to come. The stakes are that high, and the trip to Phoenix really is that important.

At Preview Night, attendees will have the opportunity to pick up a "passport" and get it stamped at participating booths. All completed passports will be put in a tumbler for prize drawings to finish up the night. The next day the Expo Floor will be open from 10:00 a.m. to 4:00 p.m. on Wednesday, July 14.
We have all endured a lot over the past year-plus. Political polarization, global pandemic, and business uncertainty have all combined to challenge us physically and mentally. Now is the time to get back to business together and I look forward to seeing you at the Phoenix Convention Center.
York Schwab is associate show director for Medtrade West.