The Medtrade Spring conference program includes sessions in the Sales & Marketing track and the Retail & Cash Sales track that address topics important to your revenue generating team. While you're spending time on the show floor, busy networking, or attending other conference sessions, send your team to sessions relevant to their roles in your company. Here are some sessions you won't want them to miss: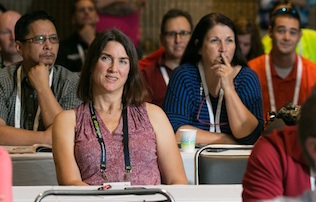 • Connecting with Your Customer: Marketing to People with Disabilities
• The Opportunities and Challenges of Selling Online
• Map the Path to Purchase: Using Customer Journey Maps to Enhance Customer Experience and Increase Revenue
• Retail: Tips from the Grocery Industry
• Your Customer Needs What?
It's time to take affirmative plans to achieve business and personal goals, but it's one to thing to plan, and quite another to take concrete action.
If you are looking to boost revenue, grow your network, or gain knowledge, Medtrade Spring can guide you in the right direction. Make Medtrade Spring a part of your resolutions. The show is scheduled for Apritl 16-18, 2019, at the Mandalay Bay Convention Center in Las Vegas.
Products: Find new products on the expo floor that will make an impact on your sales.
Education: Learn from experts and peers in unsurpassed educational offerings.
Networking: Share your experience and learn from others as you make new connections.
Click the link below to register for Medtrade Spring.
https://registration.experientevent.com/ShowMTH192/?flow=MTMON